The end is nigh for the World Health Organisation
The WHO is arguably no longer fit for purpose. Critics suggest it is slow to respond to crises, needs radical reform, and stands accused of spreading fear. Oliver Bennett asks is there a future for WHO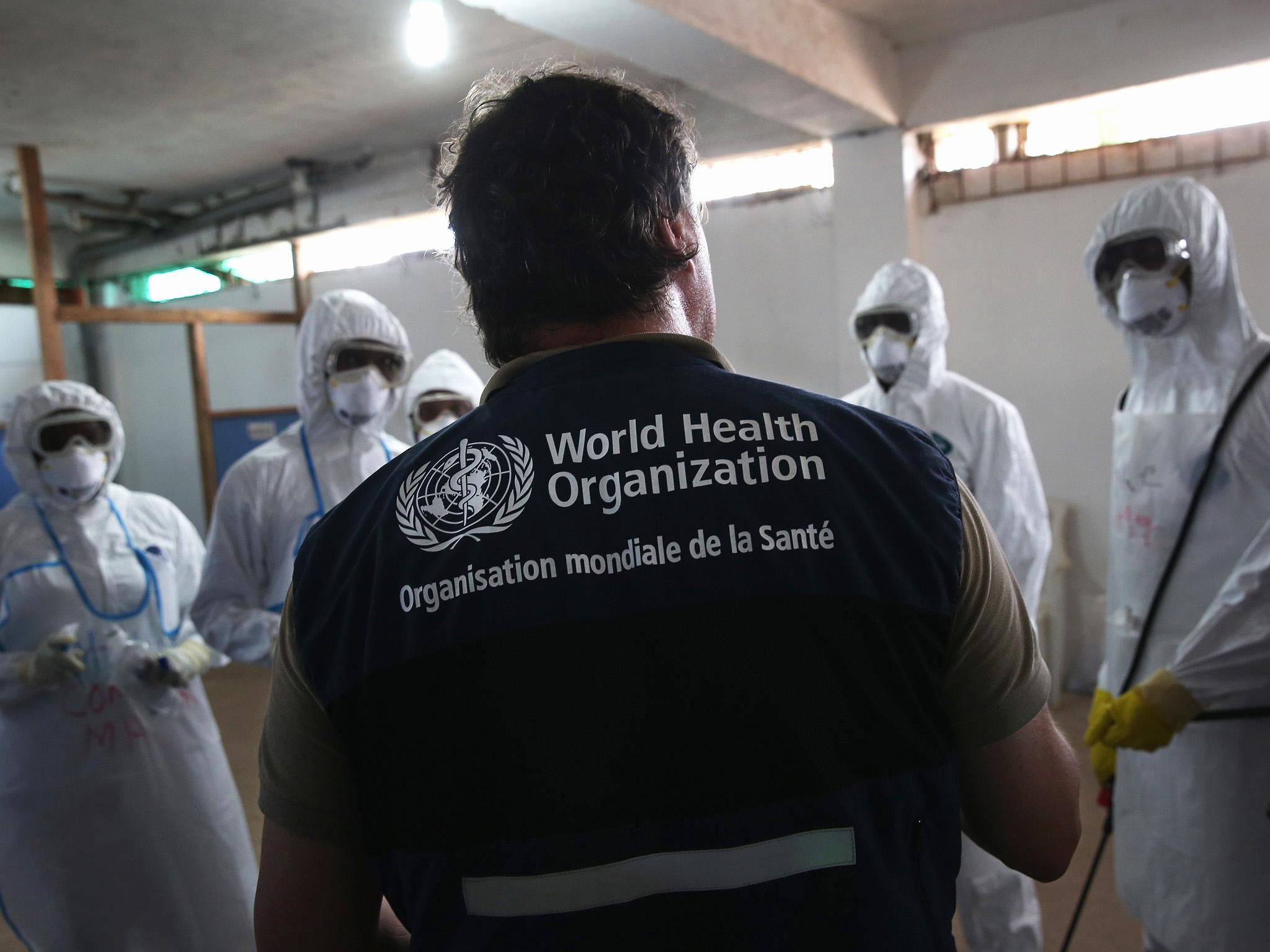 There's likely to be a big conversation about global health governance this summer. That's because the 70th World Health Assembly happens in Geneva in late May – an agenda-setting milestone for the World Health Organisation's decision-making body, attended by 194 member states. But on the agenda will be a critical question: who will lead the beleaguered World Health Organisation?
To become the director general of the WHO is a job that suffers from a serious case of 'England football manager syndrome' – and not because the outgoing director general Margaret Chan will be remembered with particular fondness. For the venerable organisation – founded in 1948 as part of the United Nations in the spirit of post-war reconstruction – is taking brickbats from all sides. The journal Nature has been most vocal, damning the WHO's "cumbersome structure" and adding that the organisation, "far from being omnipotent and all-powerful… would benefit from trying to be a little less of both".
Others have recently claimed that the WHO has lost authority, is "thinly stretched", "not functioning well" and worse. Leading it's going to be a tough job. As director of the Harvard Global Health Institute Ashish Jha has said: "The next director general has a narrow window in which to change the narrative about the WHO."
Why such opprobrium for this benign Geneva-based organisation? Much dates back to its poor response to the Ebola outbreak of April 2014, when it took until August to declare a global emergency, compounded by an underwhelming response to the 2009-10 H1N1 flu pandemic and latterly an underreaction to the health problems in the wake of the civil war in Syria.
In a piece in the British Medical Journal last autumn, Professor Joel Negin of the University of Sydney and Dr Ranu Dhillon of Harvard Medical School cited an outbreak of tuberculosis in Papua New Guinea as indicative of the WHO's typically "slow response" to crises. They suggested it needs radical reform.
Slow to act in some quarters, the WHO also stands accused of spreading fear. Take cancer, for example. Does meat, or charred food, or polyester increase a person's risk of developing the disease? Or are all those things safe? Some believe this widespread confusion is do with mixed messages from France-based WHO agency, the International Agency for Research on Cancer (IARC), which last year published a list of no fewer than 989 things likely to cause cancer including phones, meat, plutonium, mustard gas and glyphosate. The report caused an outbreak of scepticism. Geoffrey Kabat, a senior epidemiologist at the Albert Einstein College of Medicine in the US and the author of Hyping Health Risks, has said these classifications increase heat, but not light: "The public want to know whether agents in our surroundings are likely to have palpable effects on our health."
There's also a notion afoot that the WHO has moved from being a global health ambassador to a pernickety lifestyle watcher, campaigning on subjects like sugar taxes, obesity and (via the Framework Convention on Tobacco Control) for a global ban on e-cigarettes, for plain cigarette packaging, and against the effects of smoking in films. At an anti-tobacco conference last year, it left itself open to accusations of censorship after banning the press. (The tobacco lobby claims the crackdowns on its industry can be traced directly to the terms of Bill Gates' endowment, a fanatical anti-smoker.
To cap it all, In October the WHO was accused (somewhat arguably, to be fair) of adding "being single" to its official list of disabilities. These aspects of its remit have led it to the attention of the Institute of Economic Affairs think-tank whose head of lifestyle economics, Chris Snowdon, is critical.
"The WHO has become obsessed with western lifestyles at the expense of more serious health matters in the developing world," he says. "They worry too much about 'reward-risk' scenarios like sugar and plain packaging on cigarettes. It'd be better off educating the public on infectious disease rather than endless prohibition and "pushing poor countries into protocol after protocol."
And if the WHO is a lifestyle "nanny" to conservatives, it's an agent of globalisation to some on the left, who fear the increasing input of private foundations and consultancies like McKinsey and PricewaterhouseCoopers, atop the mandated, bedrock contributions from nation states.
Now the WHO could face a funding struggle. The biggest providers are the US (more than $300m), the UK (around $195m) and the Bill and Melinda Gates Foundation (about $300m). With 7,000 permanent staff and many more across the Geneva HQ, six regional offices (each with a director elected by regional member states) and 150 country offices, about a third of the budget is management and administration.
The critical political climate isn't going to help, either. The US Ambassador to the UN, Nikki Haley, recently said: "Our goal with the administration is to show value at the UN."
As the WHO wanted Donald Trump to expand Obamacare, it's unlikely his administration will feel good about the WHO, and the wider context of tension between the global and the local – as exemplifed by Brexit – could also impact WHO coffers. The UK Government is also threatening to halve the national commitment to the WHO, making funding contingent to certain objectives – while throwing it a bone as a "powerful agent for change".
With a budget of about $2bn from increasingly mixed sources, other organisations could potentially move ahead of the sluggish WHO. Already organisations like Bill and Melinda Gates Foundation, the Global Fund for Aids and NGOs such as Médecins Sans Frontières (MSF) and the International Rescue Committee have outsourced partner relationships with the WHO. If it was found wanting, they could find other partners.
There are still many reasons to laud the WHO: its recent campaign on depression was considered timely and effective, and it has achieved major targets on smallpox, polio, HIV, tuberculosis and malaria.
"There have been improvements, " says Ed Whiting, the director of policy at the Wellcome Trust. "But it's a complicated time in global health, partly because there's far more of a mixed economy."
There's also the issue of changing attitude to health and, as Whiting explains, the WHO has become more concerned with prevention and 'determinants': things like food security, urbanisation, climate change and vaccination. Of course, there's nothing wrong with that. But Charles Clift of the Centre on Global Health Security at Chatham House, who recently published a paper called 'What's The World Health Organisation For?', says the organisation should strike the right balance between being "responsive and pro-active, and exercise better leadership".
He says: "Although it's more complicated than it seems as the original constitution was broad, the WHO concentrated on infectious diseases. Even as it has changed and become more complex, it's struggling to get to grips with global health emergencies in a meaningful manner."
Faced with a growing number of organisations in global health governance, the WHO has lost its supremacy, he says: "And isn't it supposed to be the premier organisation? The brand is still very strong. But more so in developing countries than the developed world."
Critical friends of the WHO such as Martin Prince, the co-director of the Centre for Global Mental Health at King's College London, think that ageing, integrated care and mental health are its vital concerns.
"I know there are arguments about individual responsibility and behaviour change but they are important factors, " he says in defence of the WHO's campaigns about the influence of lifestyle on health. He also backed the WHO's response to the Ebola issue, pointing out that it ramped up its rapid response work. He adds that it has been right to raise the stakes on non-communicable diseases including heart disease, cancer and diabetes, which weren't always part of the earlier remit.
But he warned of ongoing structural concerns about the WHO. "The country offices are very patchy," says Prince. "During Ebola, Sierra Leone was very weak. It's long acknowledged that there has been a structural problem and some sort of root and branch reappraisal of what the WHO does best is needed." This summer's scrutiny is sure to provide that.
Who's next at the World Health Organisation
The new director general will take office in July, replacing the incumbent Dr Margaret Chan, who has been in post since 2006.
Dr David Nabarro
A British special advisor to the UN and an expert in child health, Nabarro was chosen as special envoy in 2010 to address cholera in Haiti 2010. He said: "I don't think that if we [make reforms] we will necessarily be cut off from money."
Tedros Adhanom
The former Ethiopian health and foreign minister is Charles Clift's tip. He has warned "when you put all your eggs in one basket, that's when the problem happens" and promised to expand the WHO's donor base. The African choice, and one with an interest in mental health.
Dr Sania Nishtar
The female ex-Pakistani health minister, Dr Sania Nishtar runs Heartfile, a health thinktank, and hopes to increase the WHO's global and impact.
WHO's World Health Day is on 7 April
Join our commenting forum
Join thought-provoking conversations, follow other Independent readers and see their replies