Outdated 'urban passports' still rule the lives of China's rural citizens
China's hukou system is a relic of the Mao era – and it's holding the nation's rural population back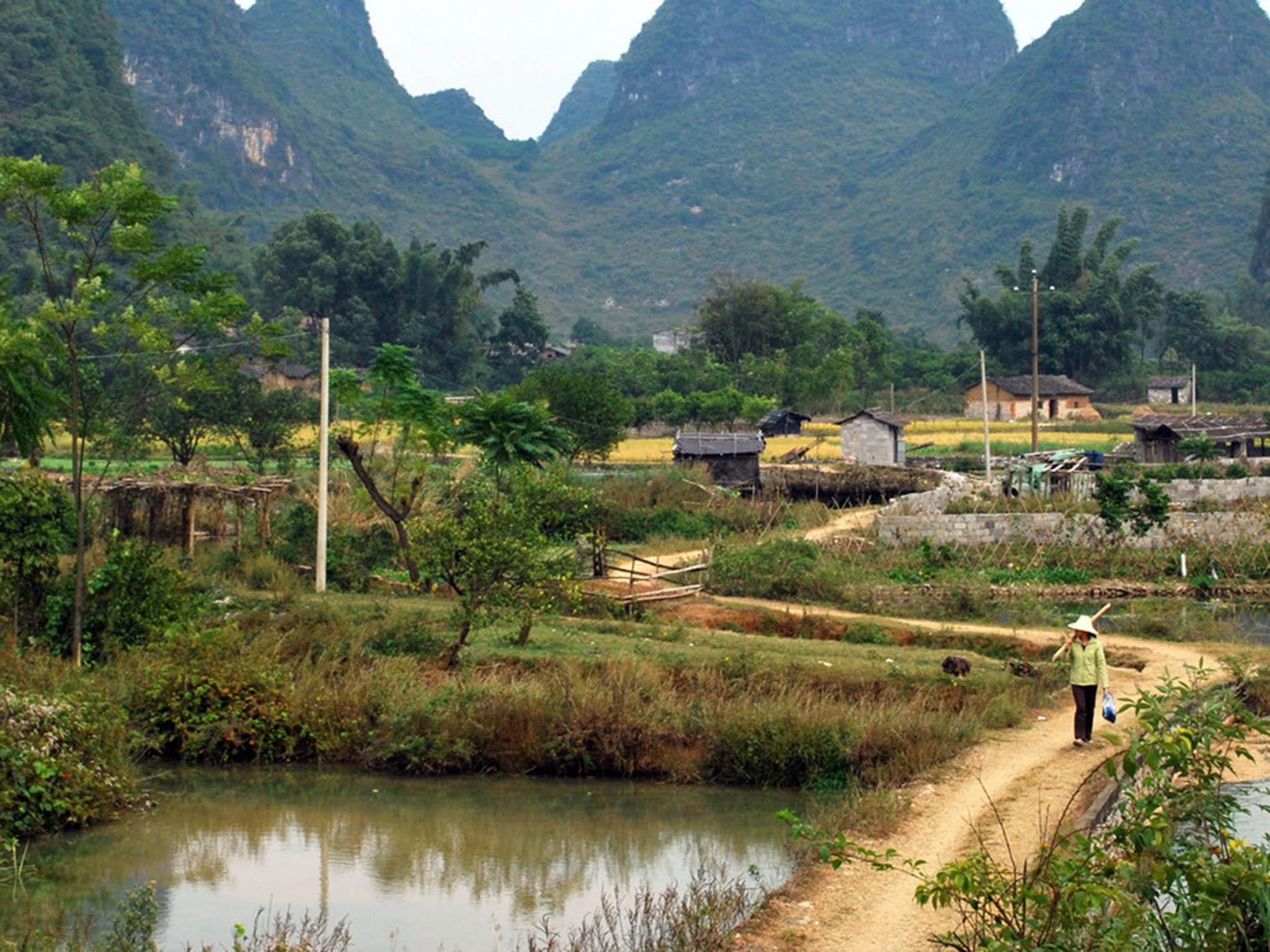 In recent years, China has gained a global reputation for its juggernaut economy and breathtaking social change. Yet beneath this shining veneer, an outdated Maoist institution continues to define the life chances of Chinese citizens: it's called "hukou".
Hukou is a kind of passport system, which limits access to public services, based on the birthplace of the holder. It was first established in 1954 to immobilise China's large rural population, as China's leader Mao Zedong sought to contain any possible challenges to the Chinese Communist Party's (CCP) new autocratic regime. The result was a highly segregated society.
Having an urban hukou allowed citizens to enjoy privileged access to public services such as education, health, housing and pensions. Meanwhile, citizens with a rural hukou were more or less deprived of access to the country's limited welfare system, and unable to move freely to China's more affluent urban centres along the east coast.
Rush to the city
After Mao died in 1976, realities on the ground gradually began to change. Young Chinese people who had been sent to the countryside during the Cultural Revolution (from 1966 to 1976) were returning to the cities. Throughout the 1980s and early 1990s, China's economy picked up steam, drawing millions of rural migrants into urban industrial clusters to become low-wage labourers.
Rural dwellers were attracted by the new job opportunities, which promised an escape from abject poverty in China's countryside. But migrating from the countryside to the city came with its own challenges. While it provided a pathway for social upward mobility, rural migrants routinely experienced discrimination at the hands of Chinese city-dwellers. Rural migrants mostly carried out dirty, dangerous and demeaning jobs, which urbanites were not willing to do.
Glass-floored skywalk circling China's Tianmen Mountain
Show all 6
To make matters worse, the strict hukou system made it almost impossible for rural migrants to bring their families with them to the city. As a result, China's countryside is now populated primarily by elderly people, women and children. In fact, it's estimated that more than 61 million children have been left behind in China's villages, to be looked after by older siblings or grandparents. Many suffer from psychological problems caused by the long-term separation from their parents.
The CCP has been mindful of these challenges, and has introduced economic policies – such as Building a New Socialist Countryside – to improve infrastructure and economic development in rural China. But these investments have neither stemmed the flow of rural-urban migration, nor addressed the core issue of increasing social inequality.
The road to reform
In recent years, the CCP has announced piecemeal reforms to the hukou system, to try to allow some of the 236 million migrants living away from home to acquire an urban hukou and gain extra entitlements. A number of municipalities have introduced an Australian-style, points-based system, which means applicants who meet certain criteria become eligible for urban hukou.
The government has encouraged cities to relax their criteria, but requirements for first-tier cities such as Beijing and Shanghai remain far more onerous than those for second and third-tier cities in other parts of China. What's more, additional caps on rural migrants means that in practice, only a fraction of those who are eligible are actually granted urban hukou.
​Hukou reforms are also complicated by the fact that land reform has made little progress in China. Rural Chinese are wary of giving up their rural hukou, which entitles them to a small plot of land. Such land use rights provide a limited safety net for rural Chinese – particularly those who do not enjoy the benefits of an urban pension.
In China, the distinction between citizens with rural or urban hukou is increasingly seen as arbitrary. In 2008, some Chinese citizens called on the CCP to abolish the system in its entirety. Signatories of Charter 08 – a progressive manifesto for the future of China – said that an alternative system should be established, which "gives every citizen the same constitutional rights and the same freedom to choose where to live".
So far, the CCP has ignored calls to abolish the hukou system. Some authors of Charter 08 have even been imprisoned. Meaningful reform of the hukou system will require the party to be more open to bottom-up, civil society initiatives and policy advice, to level the playing field for both rural and urban Chinese citizens.
Andreas Fulda is assistant professor, School of Politics and International Relations, Faculty of Social Sciences, University of Nottingham. This article was first published in The Conversation
Join our commenting forum
Join thought-provoking conversations, follow other Independent readers and see their replies