Paul Mason interview: on Europe's recession, Golden Dawn, and what follows the Arab Spring
After years following the financial crisis' aftershocks around the world, Newsnight economics editor Paul Mason talks about his newly updated book
James Legge
Friday 15 February 2013 20:44 Comments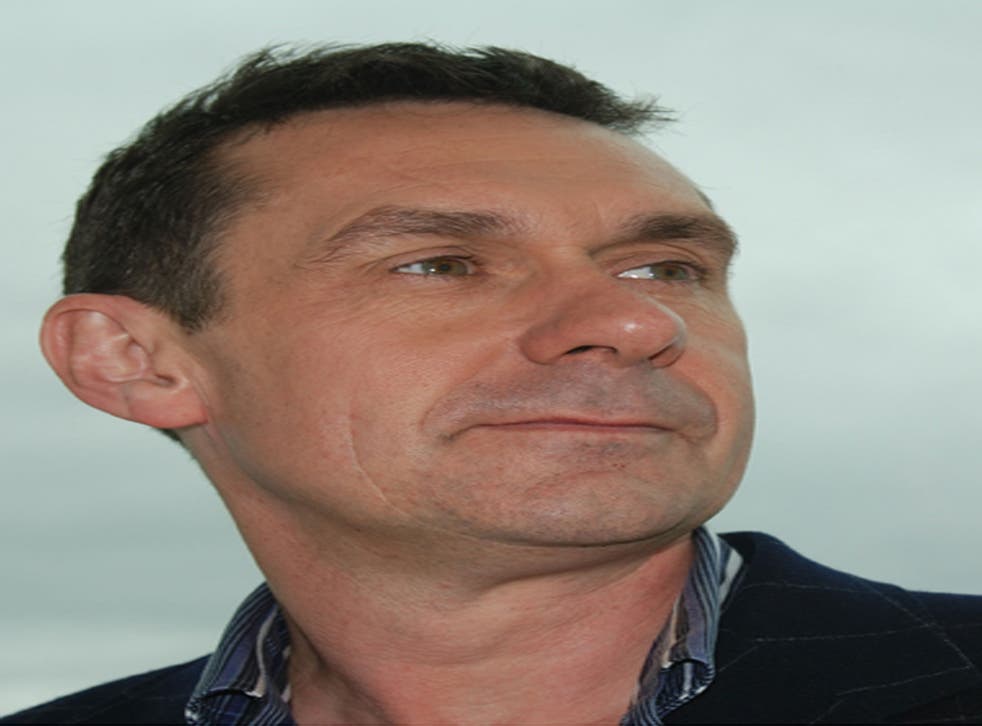 When he arrives in the cafe, Paul Mason has just flown back into the UK, fresh from Greece and Ireland: two of the bruised economies he's watched so keenly for the last five years.
In his capacity as Newsnight's economics­­­­ editor, Mason's been around the world since that huge day in August 2008, when he stood outside Lehman Brothers as workers filed through the revolving doors carrying cardboard boxes filled from what used to be their desks. It would, he says, be a few months before he realised the enormity of what he'd witnessed.
"We wouldn't be living through this - I wouldn't have written that book - if it was just a crisis," he says.
"The long-lasting impact might be more cultural than it is political. So it might be that what we're really seeing underpinning all the Occupy, student protests, Iran, Arab spring, is a kind of 'human spring', a kind of re-ordering of thought about what it is to be a modern human being."
Since 2008, he's covered the ensuing crisis around the world, watching the credit crunch become a financial crisis, from bailouts of banks to bailouts of countries, and the resulting austerity. And in last year's book, Why It's Kicking Off Everywhere, he reported on how the economic turmoil had become a backdrop to just-as-important social changes.
In the Arab Spring, the Occupy movement, and the angry youths who peacefully and non-peacefully raged against shattered illusions of the future across the UK and Europe, Mason identified a fateful coincidence: that of massive technological advances- BBM, Twitter, and the rest- with unprecedented levels of anger and disillusionment, and an economic order shaken to its roots.
From these grew the leaderless, horizontalist kickings-off which gave the book its title.
Just over a year later, Islamism, unrest and riots in Egypt; a quietening of the Occupy and student movements in the US and UK; and crippling public sector cuts in Southern Europe have entered the mix. Mason's updated and expanded book, published this week, is called Why It's Still Kicking Off Everywhere, and in it he catches up with the situation a year later.
"If I'm looking two years on (from the original wave of protests)" he says, "the ultimate similarity is about the type of person who is involved.
"On the edge of Tahrir Square, there's a Cilantro, it's called. The Egyptian equivalent of Starbucks.
"You go into a Cilantro and you see women in their hijabs, on their Applemacs. You walk into a Starbucks off Occupy Wall Street, and you see people with nose rings on their Applemacs. The ideas that are going in and out of those Applemacs, through those eyes, are quite similar."
"They made the action, the state reacted, whether it's in Egypt, whether it's in Occupy Wall Street, and then it creates a kind of crisis of the ideology that originally went on the streets. If you study revolutions in history this often happened."
Most alarming in the new edition are tales from Greece, where the author says the remaining differences between the country's situation and that of Weimar Germany are still there, but are being eroded. There, he reports faltering democracy and pogroms by the neo-fascist party Golden Dawn. But isn't "pogrom," a word one never really reads in the present tense, a bit strong?
"I have no problem using the word 'pogrom' about what Golden Dawn do. They don't only do pogroms but the pattern is- as in Tsarist Russia- you go into a minority area, a Jewish area in the case of Tsarist Russia, and you 'cleanse' it.
"You take out a few people on a summary basis to terrify the others. That is what they do. Often it's not reported.
"The place I'm currently working on, Patras, in western Greece, last May they surrounded a factory that was home to 500 migrants and tried to invade it. They had sticks, and knives, and only the riot police could stop them."
But the book is just as interested with the less headline-grabbing aspects of the Greek social crisis, and the effect that the malaise is having on the lives of ordinary people.
"There's this tendency for everyone to try to escape into personal life.
"There's despair. There's this retreat, or exodus, into a kind of hedonism. It's not much of a hedonism when it's just roll-ups and cans, but that's what it is.
"The idea behind the new edition was that so much actually happened in the process of writing the first one. And so I have been reporting extensively from Greece and Spain (in the past year), and I think things have moved on, but what you could sum it up as, there have been a lot of critiques of the original book, and I wanted to address some of them.
"All I'm trying to do, in this edition and the last edition, is actually write a real-time history of what's going on. Because so much of it is simply fact. My frustration with a lot of the reporting is: 'Hey, look, wow, don't these people look - pick any one from brilliant, useless, stupid, beautiful, unusual, and isn't it different what they're doing?'"
"Without actually trying to contextualise why they're doing it, or where it's going. That' s all the book can do, is to try and answer that question: Why?"
Why It's STILL Kicking Off Everywhere: The New Global Revolutions, by Paul Mason is out this week, published by Verso Books
Register for free to continue reading
Registration is a free and easy way to support our truly independent journalism
By registering, you will also enjoy limited access to Premium articles, exclusive newsletters, commenting, and virtual events with our leading journalists
Already have an account? sign in
Join our new commenting forum
Join thought-provoking conversations, follow other Independent readers and see their replies