Refugee crisis: War and disaster internally displaces a record 40.8m people around the world, says report
Number is 'highest figure ever record' - and nearly a quarter are those escaping war and conflict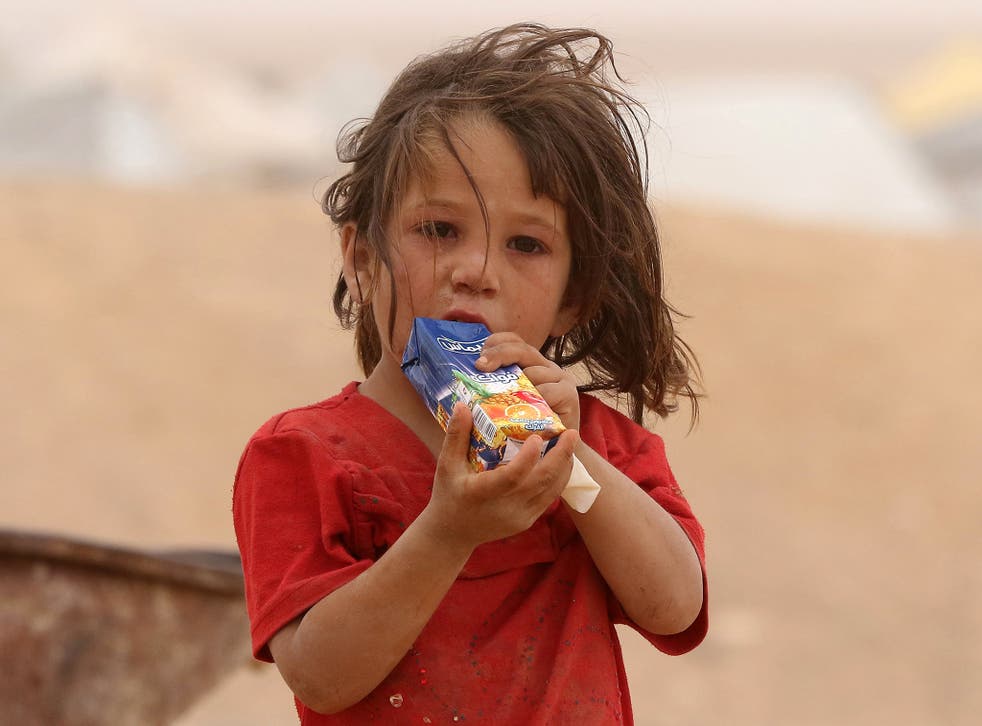 War, violence and natural disasters have forced a record number of people from their homes with the number of internally displaced refugees now at 40.8m, a new report has revealed.
The study by the Norwegian Refugee Council (NRC) and the Internal Displacement Monitoring Centre (DMC) found that an average of 66,000 people a day fled their homes in 2015.
The NRC Secretary, General Jan Egeland, said it was the "highest figure ever record".
"It is the equivalent of the combined populations of New York City, London, Paris and Cairo grabbing what they can carry, often in a state of panic, and setting out on a journey filled with uncertainty", he added.
Internally displaced means refugees who have remained within their own country's borders - so the figure does not account the millions of people living in refugee camps in neighbouring countries or those attempting to make the dangerous journey to Europe.
Around 8.6m of the internally displaced people (IDPs) had fled due to conflict, with 4.8m of them in the Middle East and Africa.
Syria, Yemen and Iraq account for over half of all new conflict-induced internal displacement worldwide.
But the report shows that internal displacement is not a short-term problem.
Of the ten countries with the most displaced people, five of them - Colombia, Democratic Republic of Congo, Iraq, South Sudan and Sudan - have been on the list every year since 2003.
Alexandra Bilak, the director of the IDMC, said: "This is further evidence that in the absence of the help IDPs need, displacement tends to drag on for years and even decades".
The study also recorded 19.2m people displaced by natural disasters in 113 countries.
Refugee crisis - in pictures

Show all 27
People in south and east Asia were the worst-affected with India, China and Nepal making up 3.7m, 3.6m and 2.6m of the IDPs respectively.
Nepal is still recovering from a major earthquake which struck the capital Kathmandu in April last year, killing over 8,000 and causing approximately $10bn (£6.9bn) in damage.
The report also marks the first time people internally displaced by drug or criminal related activity has been recorded.
It estimated there were around a million people who had been displaced in El Salvador, Guatemala, Honduras and Mexico in December as a result of gang-related warfare.
Ms Bialik said: "This report illustrates the many challenges to addressing this global crisis of internal displacement.
"It also highlights the glaring absence of political solutions to address displacement, and constitutes an important wake-up call to national governments and global policy-makers alike."
Join our new commenting forum
Join thought-provoking conversations, follow other Independent readers and see their replies