Russia challenges US to prove chemical attack in Syria
'If our colleagues at the UN try to avoid this investigation, this will signify that they are reluctant to find out the truth'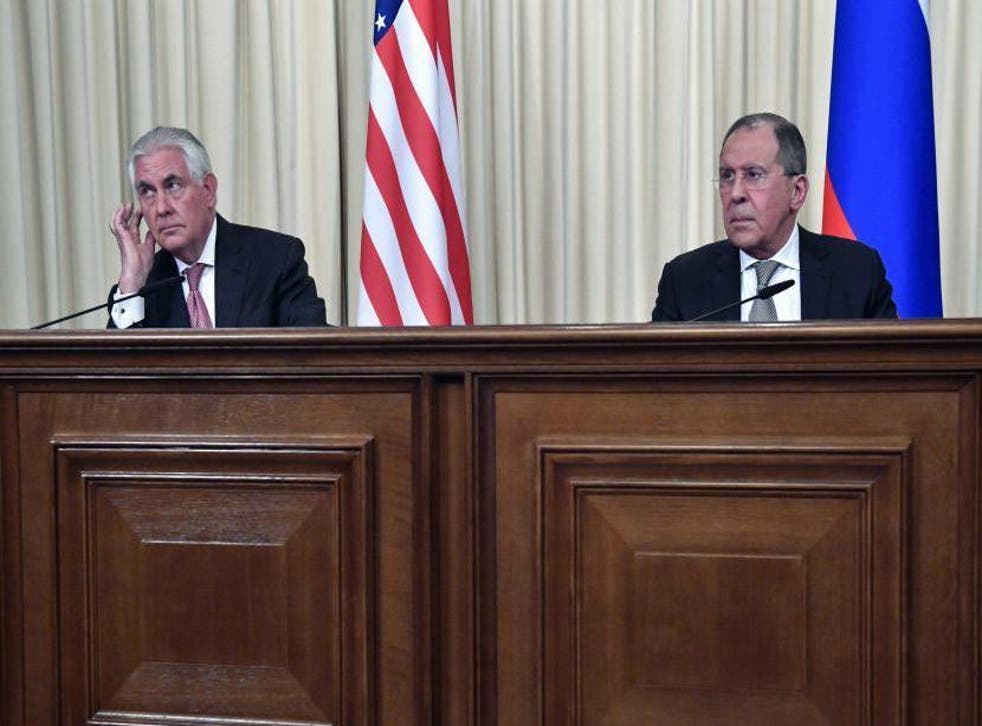 More differences of opinion than areas of common ground were established during Secretary of State Rex Tillerson and Russian Foreign Minister Sergey Lavrov's chilly joint press conference in Moscow on Wednesday, where the counterparts doubled down on their countries' positions on Syria and interpretation of the Khan Shaykhun chemical attack.
Following talks that also involved Vladimir Putin, Tillerson announced that "There is a low level of trust between our two countries," and things only got more tense from there.
"With respect to Russia's complicity or knowledge of the chemical-weapons attack, we have no firm information to indicate that there was any involvement by Russian forces into this attack," Tillerson said.
"What we do know, and we have very firm and high confidence in our conclusions, that the attack was planned and carried out by the regime forces at the direction of Bashar al-Assad."
Rex Tillerson: US have "low level of trust" with Russia
Not only did Lavrov categorically dispute this interpretation of events, saying Russia was "not convinced" by the US' evidence that sarin gas was deliberately used, but called for an "honest investigation" into the attack that he suggested would reveal the US and UN were bluffing if it did not come to pass.
"There were no signs that would support the statement, the allegation that chemical agents were used there at all," Lavrov said. "We are 100% sure that if our colleagues at the UN, as well as The Hague, try to avoid this investigation, this will signify that they are reluctant to find out the truth, but we will insist that the truth will be found."
While the US has put responsibility for the attack that killed more than 80 people squarely with Assad, Russia believes it was the work of terrorists, with Putin claiming more chemical attacks are on the way in Syria designed to frame the Assad regime.

Join our new commenting forum
Join thought-provoking conversations, follow other Independent readers and see their replies