Rome elects Virginia Raggi as its first female mayor in breakthrough for anti-establishment Five Star Movement
Populist lawyer secures landslide amid growing dismay among Italians about corruption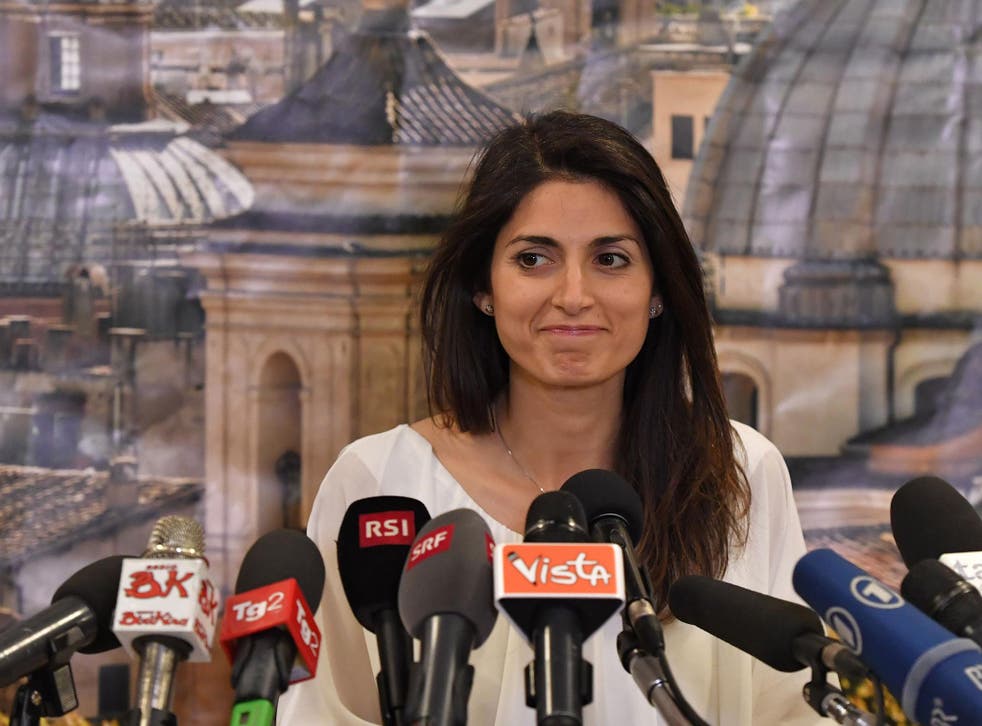 Rome has elected its first female mayor in a landslide victory for Virginia Raggi, an anti-establishment newcomer from the populist protest party the Five Star Movement.
The 37-year-old lawyer won support for speaking out against corruption and deteriorating public services in the Italian capital.
Her victory comes after dozens of local officials and businessmen were arrested on corruption charges and accused of using "Mafia-like" intimidation methods to secure municipal contracts.
Scandal within the city's government has led to a decline in basic public services, including transport, street repairs and waste collection.
The protest party's success in Rome comes out of growing unrest and dissatisfaction among Italians.
"The outskirts [of Rome] are abandoned. The historic city centre is just a showcase for tourists," said citizen Simoneetta Facioni, after casting her vote.
21 maps and charts which will challenge perceptions of Europe

Show all 21
Ms Raggi has promised to "bring legality and transparency" to the Rome administration. She said "the citizens of Rome won" in electing M5S, and "with us, a new era begins".
The success of the Five Star Movement is being recognised as a blow to Prime Minister Matteo Renzi, a member of the Democratic Party, which also lost a mayoral seat in Turin to a female M5S member.
Ms Raggi's rival Roberto Giachetti, who was backed by the Prime Minister, conceded defeat less than one hour after polls closed.
Join our new commenting forum
Join thought-provoking conversations, follow other Independent readers and see their replies