Russia reveals first photos of new 'super nuke' missiles capable of almost 'wiping out New York state'
RS-28 Sarmat missiles replaces SS-18 Satan weapons in use since the Cold War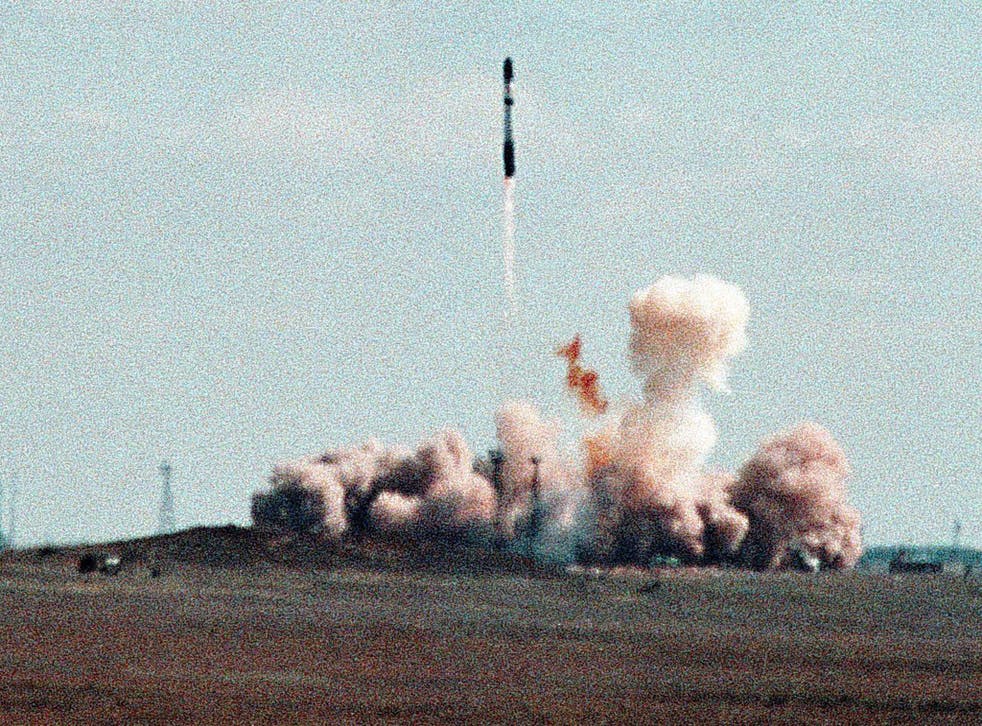 Russia has unveiled its biggest ever nuclear missile which is said to be powerful enough to almost destroy an area the size of New York state with a single blast.
President Vladimir Putin wants to replace the country's ageing arsenal of SS-18 Satan weapons, which were originally commissioned by the USSR in 1974, with a new generation of RS-28 Sarmat super-missiles.
The new weapons will come with up to 16 nuclear warheads according to pictures released by the Makeyev Rocket Design Bureau.
The missiles, which will go into service in 2018, will make the bombs which killed at least 129,000 people in Hiroshima and Nagasaki at the end of the Second World War look like "popguns", according to one expert.
Dr Paul Craig Roberts, former assistant secretary of the Treasury for Economic Policy, said in a blog post that the new class of missiles would be powerful enough to "wipes out three-fourths of New York state for thousands of years".
In a statement alongside the pictures, the Makeyev Rocket Design Bureau told state controlled news agency Sputnik International: "In accordance with the Decree of the Russian Government 'On the State Defense Order for 2010 and the planning period 2012-2013', the Makeyev Rocket Design Bureau was instructed to start design and development work on the Sarmat.
"In June 2011, the Russian Ministry of Defense signed a state contract for the Sarmat's development.
"The prospective strategic missile system is being developed in order to create an assured and effective nuclear deterrent for Russia's strategic forces."
World news in pictures

Show all 50
It comes as tensions between Russia and the West are at their worst since the end of the Cold War over Russia's conduct in Syria and Ukraine.
Earlier this month, the Russian government launched a nationwide civil defence training exercise to ensure the country was prepared for a nuclear attack from the West.
Zvezda TV, a news channel run by the country's Defence Ministry, warned: "Schizophrenics from America are sharpening nuclear weapons for Moscow."
Over three days the exercise run by the Ministry for Civil Defence, Emergencies and Elimination of Consequences of Natural Disasters (EMERCOM) involved the participation of 200,000 emergency personnel and 40m Russian civilians.
Register for free to continue reading
Registration is a free and easy way to support our truly independent journalism
By registering, you will also enjoy limited access to Premium articles, exclusive newsletters, commenting, and virtual events with our leading journalists
Already have an account? sign in
Register for free to continue reading
Registration is a free and easy way to support our truly independent journalism
By registering, you will also enjoy limited access to Premium articles, exclusive newsletters, commenting, and virtual events with our leading journalists
Already have an account? sign in
Join our new commenting forum
Join thought-provoking conversations, follow other Independent readers and see their replies