Syrian violence is getting worse, says UN massacre report
Collective failure to prevent atrocities is a heavy burden, says Secretary-General, Ban Ki-moon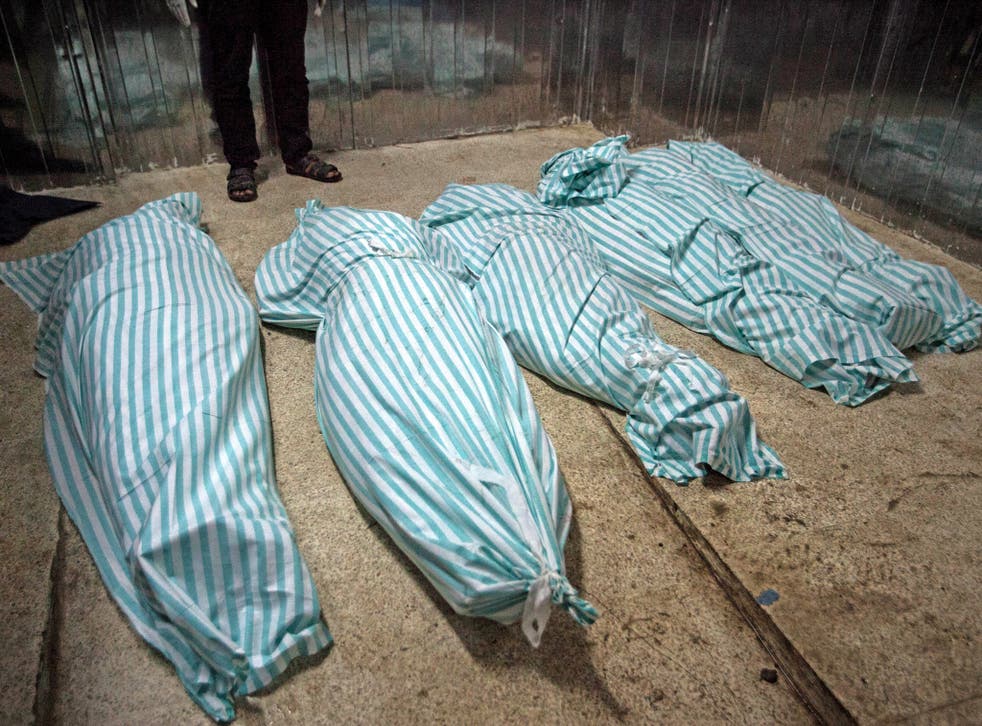 As world powers scramble to find a solution to avert Western military action in Syria, a United Nations report has accused the Syrian government of a series of massacres over the past 18 months. It also implicates anti-government rebels in at least one massacre.
The report, by a commission of inquiry on Syria, makes for grim reading, and accuses both sides of a multitude of war crimes against the civilian population. At least eight massacres were perpetrated by regime forces between 15 May and 15 July 2013.
The UN says it has evidence that the rebels were responsible for a massacre on 11 June, with several other incidents still under investigation.
"The majority of casualties result from unlawful attacks using conventional weapons," the commission said in a statement. The conflict has claimed more than 100,000 lives since it started two-and-a-half years ago. Only a fraction of those, 1,429 according to the US, were caused by the chemical weapons attack of 21 August in the suburbs of Damascus. That attack will be judged in the next report; the four-man commission has been chronicling violations since 2011 and says the violence is getting worse.
"Relentless shelling has killed thousands of civilians and displaced the populations of entire towns. Massacres and other unlawful killings are perpetrated with impunity," the commission says.
As the commission has not had permission to carry out its work in Syria, the information in the report was based on interviews conducted in the region and from Geneva, including via Skype and telephone.
The UN findings were released as reports emerged of another massacre – against Alawites, members of the same sect as the Syrian President Bashar al-Assad – by Islamist militants of Jabhat al-Nusra. Twelve Alawites were killed after the al-Qa'ida affiliate attacked a village in the Homs governorate, according to the British-based Syrian Observatory for Human Rights.
The commission of inquiry pleaded for a political solution, adding that civilians were paying the price for "the failure to negotiate an end to this conflict".
The UN Secretary-General, Ban Ki-moon, called the "collective failure to prevent atrocity crimes" in the country a "heavy burden" on the UN and its members.
Join our new commenting forum
Join thought-provoking conversations, follow other Independent readers and see their replies