Threat to millions as food aid scheme runs out of money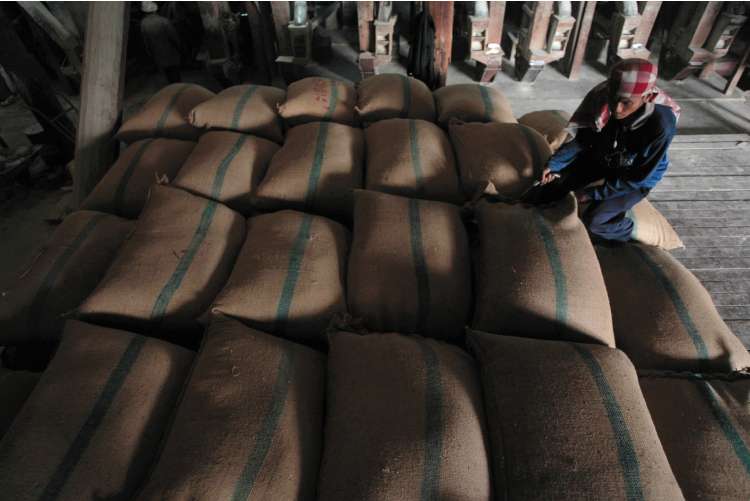 Faced with the dramatically spiralling costs of wheat, rice and corn, the World Food Programme has made an unprecedented appeal for at least $500m (£250m) to help it continue supplying food aid to 73 million needy people this year.
Josette Sheeran, the organisation's executive director, told journalists yesterday that this was the first time in its history that the WFP had appealed for funds, not because of a crisis caused by famine or war but because of market conditions. And she warned that if extra resources were not received before the beginning of May, food rations would have to be cut.
"This is the new face of hunger," she said. "People are simply being priced out of food markets. It's the first time we have been hit by a dramatic market surprise. We have never before had a situation where aggressive rises in food prices keep pricing our operations out of our reach."
The WFP estimates that food prices rose by 55 per cent between June and the end of February, meaning it needed an extra $500m on top of the $2.9bn it had already budgeted for. However, prices have risen a further 20 per cent in the past three weeks, meaning the organisation's emergency shortfall could, in reality, be closer to $700m.
"It's a situation that is changing nearly every day. We used to adjust our basic food prices every year or two but now it's weekly or even daily because the changes are so quick and, unfortunately, all seem to go in the same direction," said Ms Sheeran.
She warned that if donors did not stump up: "We will see the scaling back of operations in the next months – each operation will need to be scaled back. There could be quite a dramatic effect on the number of people we are able to provide with food."
Rice last week jumped to a three-decade high, experiencing the same sort of spike that has already affected wheat, corn and soybeans. The price of these staple foods has been driven skywards by increased demand for food from the newly prospering parts of south and east Asia, damage to crops by natural disasters, and by the growing demand for biofuels. "It's a global phenomenon which is hitting the most vulnerable populations hard," Ms Sheeran said.
In Bangladesh, those on a dollar a day are dropping the protein element of their diet because they can only afford the basic staple rice. "And even those earning $2 a day are forced into coping strategies which could lead to a malnutrition crisis," Ms Sheeran said. "They are giving up health or educational needs to get a basic food budget."
It is the people eking out an existence on 50 cents per day that are suffering most, however, like people in some parts of El Salvador who have been forced to halve their nutritional intake. "We now have a situation where there's a lot of food on the shelves but people cannot afford it," Ms Sheeran said.
Ban Ki-moon, the UN secretary general, wrote in an editorial in the Washington Post: "The new face of hunger is increasingly affecting communities that had previously been protected. The 'bottom billion', people living on one dollar a day or less ... do one of two things: they buy less food, or they buy cheaper, less nutritious food. The result is the same: more hunger and less chance of a healthy future."
Join our commenting forum
Join thought-provoking conversations, follow other Independent readers and see their replies