'Truly alarming': Syria conflict boosts worldwide refugee numbers to highest number for almost two decades
UN reports that more than 7m fled homes in last year, many from Syria crisis
Adam Withnall
Wednesday 19 June 2013 16:02 Comments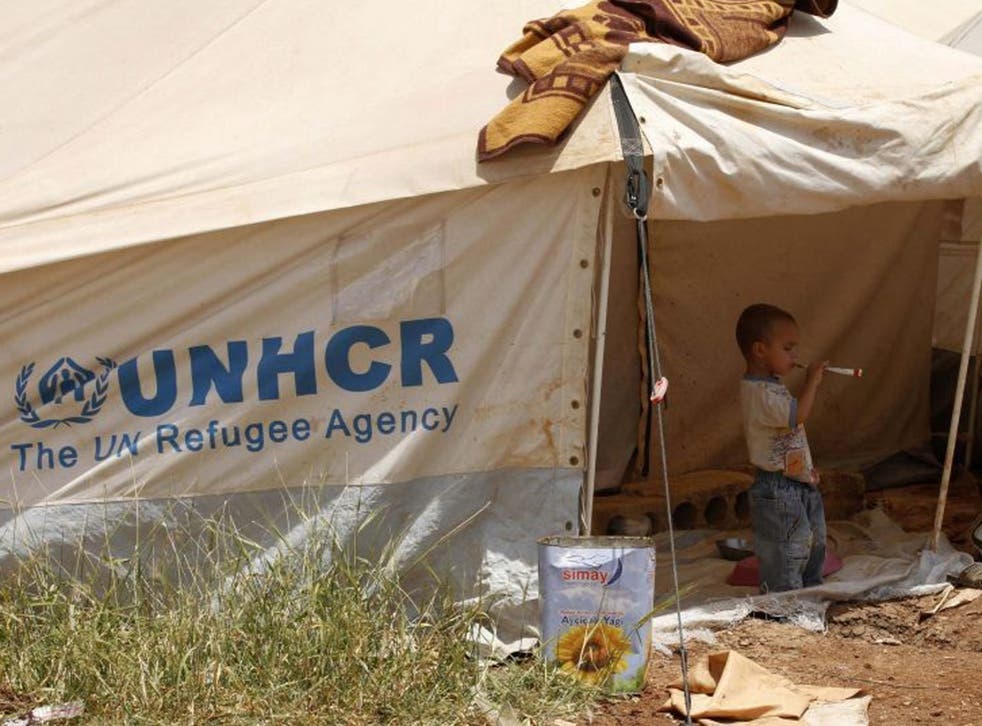 The UN estimates that the worldwide number of refugees and internally displaced people is now at its highest level since 1994.
By the end of 2012 there were 45.2m people considered as forcibly displaced due to persecution, conflict, and human rights violations, of which over 15m were international refugees and almost one million were still seeking asylum. The figure nearly matches the one at the height of the crises in Rwanda and former Yugoslavia.
According to a report from the UN High Commissioner for Refugees (UNHCR), an estimated 7.6m people had fled their homes in 2012 alone, including over a million newly arrived refugees.
"These truly are alarming numbers. They reflect individual suffering on a huge scale and they reflect the difficulties of the international community in preventing conflicts and promoting timely solutions for them," said UNHCR chief Antonio Guterres.
The figures equate to a new refugee or internally displaced person somewhere in the world every 4.1 seconds during the last year. "Which means each time you blink, another person is forced to flee," Mr Guterres said.
The conflict in Syria is reported to have contributed significantly to the new figures, and 55 per cent of all refugees worldwide came from just five countries: Afghanistan, Somalia, Iraq, the Syrian Arab Republic, and Sudan. Pakistan continued to host the largest number of refugees in the world (1.64 million), nearly all from Afghanistan.
According to the report around 21,300 asylum applications were lodged by unaccompanied or separated children last year, mostly from Afghanistan and Somalia. It was the highest number on record since UNHCR started collecting such data in 2006. Children below 18 years constituted 46 per cent of the refugee population in 2012.
The UN also said that, with one exception, the 10 major refugee-hosting countries in 2012 were the same as in 2011. The United States of America dropped out of the list of the top 10, and Turkey moved in into 10th place. Together, these 10 countries hosted 5.8 million or 55 per cent of all refugees worldwide.
The United Kingdom hosted almost 150,000 refugees at the end of 2012. There were 201 people who had sought or were seeking international asylum from Britain.
Register for free to continue reading
Registration is a free and easy way to support our truly independent journalism
By registering, you will also enjoy limited access to Premium articles, exclusive newsletters, commenting, and virtual events with our leading journalists
Already have an account? sign in
Join our new commenting forum
Join thought-provoking conversations, follow other Independent readers and see their replies