Trump and Putin discuss 'working together to resolve' North Korea nuclear crisis
Phone call comes on same day as Russian leader's annual news conference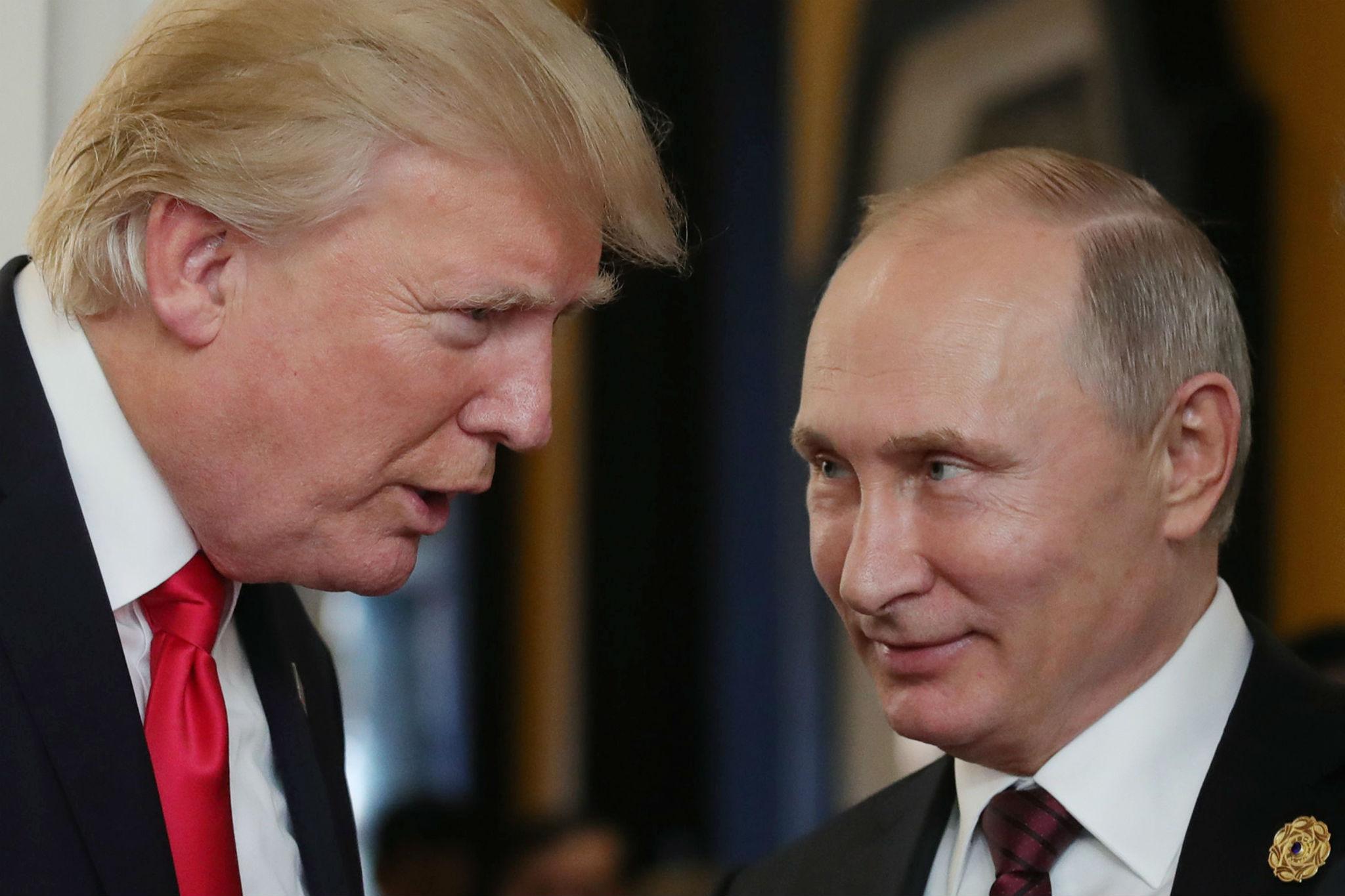 Donald Trump and Vladimir Putin spoke by phone on Thursday evening about the threat posed by North Korea.
A White House statement said the world leaders "discussed working together to resolve the very dangerous situation in North Korea".
The Kremlin said in a statement that Mr Trump and Mr Putin discussed bilateral relations and the situation in the Korean Peninsula.
The White House also said Mr Trump thanked his Russian counterpart for "acknowledging America's strong economic performance" during his annual news conference.
At that event, the Russian President said the US was only hurting itself by investigating alleged collusion between Mr Trump's campaign and Moscow.
He claimed concerns about collusion were "invented by people who oppose President Trump to undermine his legitimacy" and demonstrated a "lack of respect to voters who cast their ballots for him".
Mr Putin said the countries should be cooperating to tackle the North Korean standoff, but warned the US not to use force against Pyongyang.
World news in pictures
Show all 50
At a Q&A with international media lasting almost four hours, the Russian leader said he and Mr Trump had spoken on a first-name basis on the sidelines of two international summits this year, and he voiced hope that the US President would eventually be able to fulfil his campaign promises to improve ties with Russia.
"I hope that he would gradually have opportunities to establish contacts with Russia," he said.
Mr Putin emphasised the need to cooperate on tackling global challenges and said Russia was ready for "constructive" cooperation on tackling the North Korean standoff.
He warned that using force against North Korea would be "catastrophic" and suggested the US had "provoked" the North into developing its nuclear and missile programmes.
Mr Putin said Moscow was encouraged by US Secretary of State Rex Tillerson's statement about readiness for talks with Pyongyang, hailing it as a "realistic" approach.
Additional reporting agencies
Join our commenting forum
Join thought-provoking conversations, follow other Independent readers and see their replies