Turkey 'plans to send 18,000 troops to Syria', but it's got nothing to do with stopping Isis
Turkey has taken in more than 1.8 million Syrian refugees since the conflict began
Siobhan Fenton
Monday 29 June 2015 18:19 Comments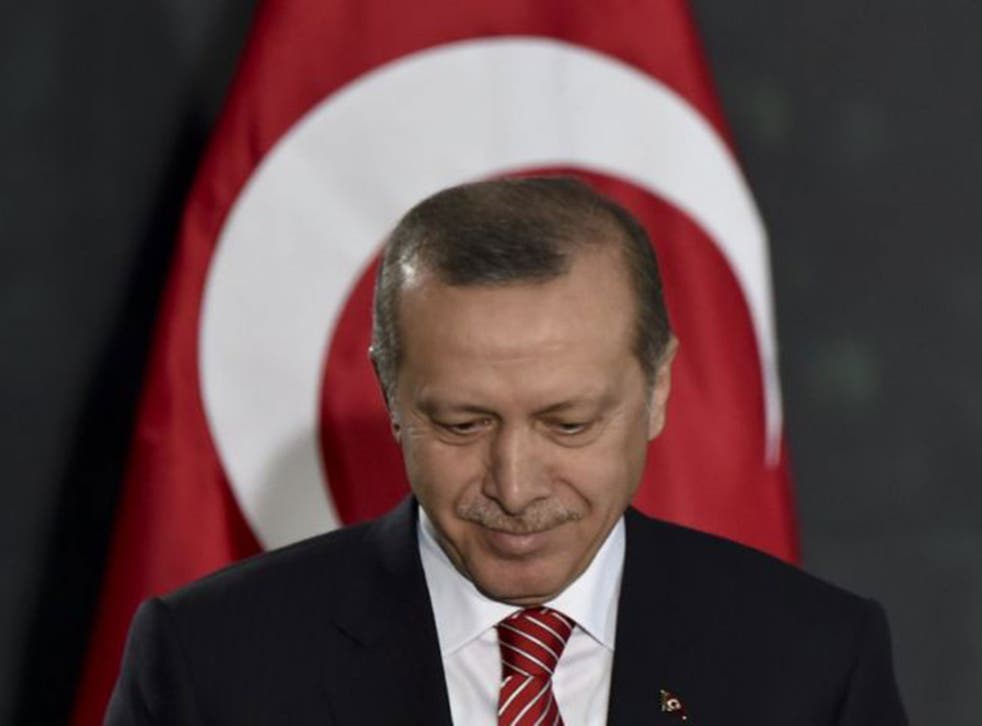 Turkey plans to send troops to Syria but to fight the Kurds - not Isis, according to reports by local press.
Several news outlets in Turkey have reported that the country's president and prime minister have decided to send Turkish troops to Syria. According to the Daily Beast, both the pro-government media outlet Yeni Safak and the anti-government newspaper Sozcu report that up to 18,000 soldiers are to be deployed.
Reports suggest that the Turkish government aims to set up a 'security zone' or 'buffer zone' on the border. Turkey shares a 750 mile long border with Iraq and Syria.
On Friday, the country's president, Recep Tayyip Erdogan, accused Syrian Kurds of ethnic cleansing. He said: "I am saying this to the whole world: We will never allow the establishment of a state on our southern border in the north of Syria.
"We will continue our fight in that respect whatever the cost may be."
His speech came on the one-year anniversary since Isis' declaration of its caliphate.
The advance of Syrian Kurds has been aided by strikes against Isis by the US led coalition - prompting Turkish fears that they will form their own state. President Erdogan has vowed that he will never allow Kurds to establish their own state in northern Syria. Turkey has been engaged in a long running separatist conflict with the Kurdish Workers Party over ownership of the southeastern area of Turkey which is claimed unofficially to be 'Northern Kurdistan' by some militants.
President Erdogan has previously been criticised for being perceived as not doing enough to fight Isis. A former government official has alleged that Turkey is deliberately turning a blind eye to Isis activity "on the basis that they have a common enemy to destroy, the Kurds."
The government has firmly denied this.
Last week, Isis killed at least 120 civilians in a 24-hour strike in the Kurdish-held border town of Kobane, with snipers and rockets. Rami Abdel Rahman, director of the Syrian Observatory for Human Rights, described it as being one of the "word massacres" to take place at the hands of Isis.
Since violence broke out in Syria, Turkey has taken in more than 1.8 million Syrian refugees.
Register for free to continue reading
Registration is a free and easy way to support our truly independent journalism
By registering, you will also enjoy limited access to Premium articles, exclusive newsletters, commenting, and virtual events with our leading journalists
Already have an account? sign in
Join our new commenting forum
Join thought-provoking conversations, follow other Independent readers and see their replies