Turkey's President Erdogan demands global action against exiled rival Fethullah Gulen
Mr Gulen, who fled Turkey for Pennsylvania, has strongly denied the charges he orchestrated or was even involved in July's aborted coup
Matt Payton
Tuesday 20 September 2016 22:36 Comments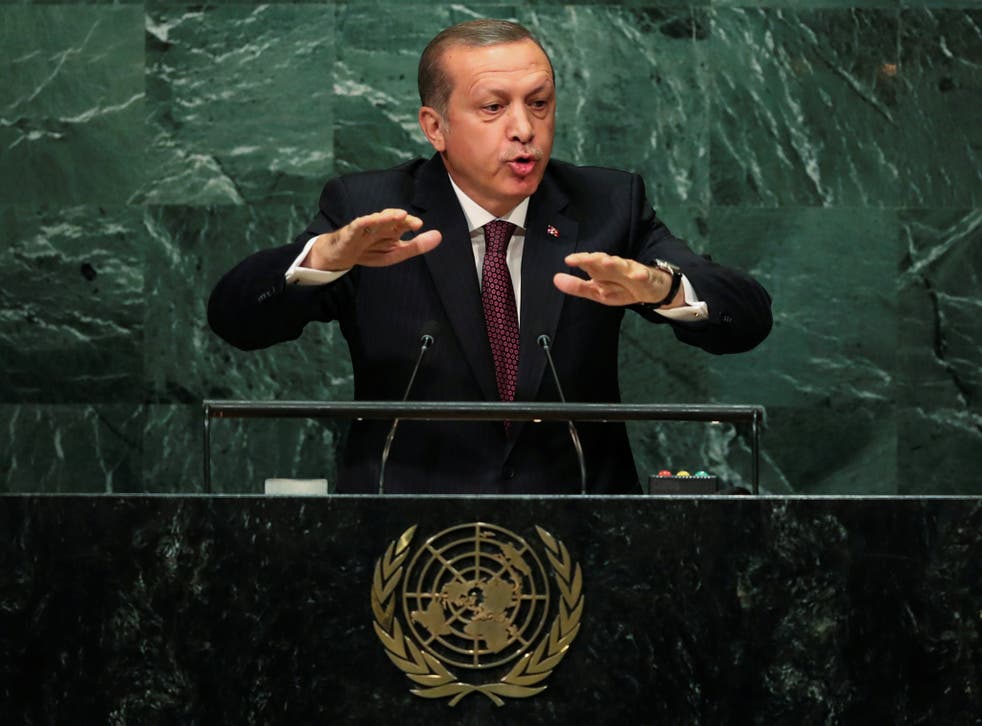 Turkish President Recep Tayyip Erdogan has called for immediate action by the global community against the exiled preacher and his political rival, Fethullah Gulen.
Speaking to the UN General Assembly, Mr Erdogan declared "necessary measures" need to be taken against US-based Mr Gulen who he holds accountable for the aborted coup d'etat against him in July.
Mr Gulen, who fled Turkey for Pennsylvania, has strongly denied the charges he orchestrated or was even involved in the recent military coup.
Mr Erdogan said: "I would like to call on all our friends to take the necessary measures against the Fethullah Terrorist Organisation [FETO] in their own countries for the future of their own people and their well-being."
"This terrorist organisation is in a deep mental heresy of subduing the whole world, far beyond Turkey.
"It is evident from our experience that if you do not fight against FETO now, tomorrow may be too late."
Mr Erdogan's government has suspended thousands of teachers and military personnel in an attempt to purge them of Gulen supporters.
He told the UN Mr Gulen's movement is active in 170 countries posing a "national security threat" to them all, AFP reports.
The Turkish President has also repeatedly called on the United States to extradite Mr Gulen
Register for free to continue reading
Registration is a free and easy way to support our truly independent journalism
By registering, you will also enjoy limited access to Premium articles, exclusive newsletters, commenting, and virtual events with our leading journalists
Already have an account? sign in
Join our new commenting forum
Join thought-provoking conversations, follow other Independent readers and see their replies