UN committee backs Argentina over Falkland Islands
Decision comes despite passionate speeches claiming islanders want to keep things as they are
Alexandra Olsen
Thursday 26 June 2014 23:16 Comments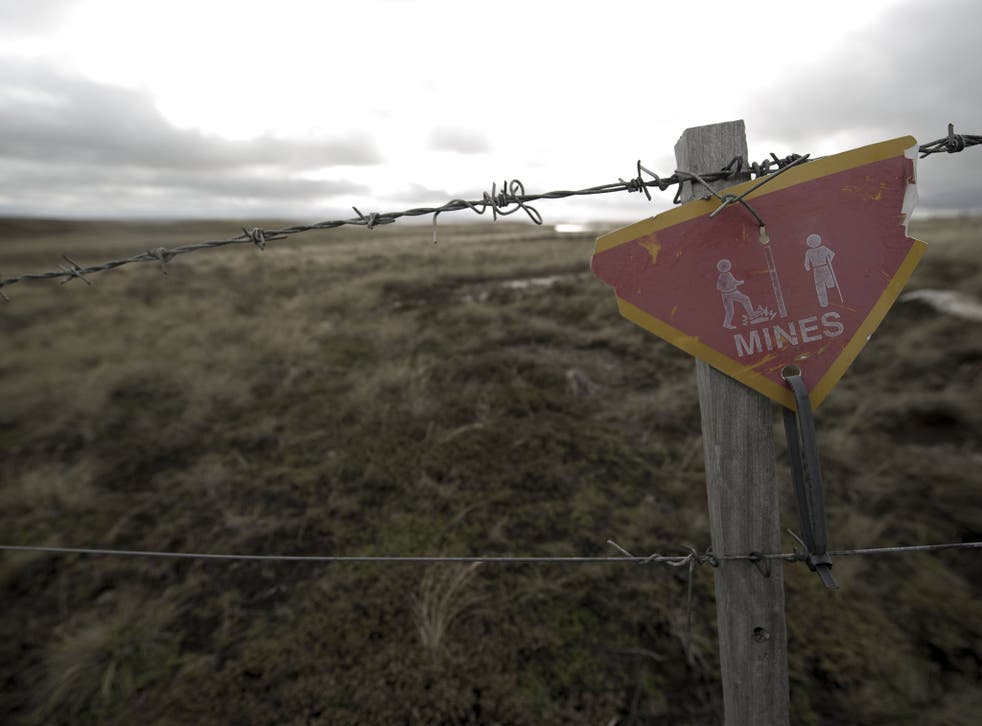 A United Nations' committee approved a new resolution calling on the UK and Argentina to negotiate a solution to their dispute over the Falkland Islands, essentially favouring Argentina's stance in the long-running feud.
The 24-nation Decolonization Committee passed the resolution by consensus despite passionate speeches from two Falkland Islands representatives who said most islanders wanted to keep things as they are.
The decision showed that the committee members have been largely unmoved by a referendum in the Falkland Islands last year in which more than 99 per cent of voters favoured remaining a British Overseas Territory.
The UK has rebuffed Argentina's calls to negotiate the sovereignty of the south Atlantic islands, saying it is up to people who live there to decide.
Argentinian Foreign Minister Hector Timerman attacked the UK for ignoring dozens of UN resolutions urging the two countries to talk.
"It is imperative that the United Kingdom sits down again at the negotiating table," Mr Timerman said.
The UK asserted control of the islands by placing a naval garrison there in 1833, but Argentina claims Britain stole the territory.
The Falkland Islands Government is a direct democracy and largely self-governing, although the UK handles its defence and foreign affairs. Excluding the British military and civilian contractors, the territory has a population of about 2,563 people, according to a 2012 census.
Argentina argues that the Falkland Islands dispute is a matter of "sovereignty", while the UK prefers to refer to "self-determination" by the people.
Mr Timerman pressed Argentina's claims that islanders are an "implanted" population, kept stagnant with strict immigration policies for the purpose of occupying territory that does not belong to them.
Roger Edwards, a member of the Falklands Islands Legislative Assembly, said such claims were false. He said he and many other islanders come from families who have been there for generations and "have a strong wish to be master of our own affairs".
"We are confident in our future," he said. "The only inhibition to our development is the continuing spiteful aggression of our people by Argentina."
The British Mission to the UN criticized the committee for ignoring the outcome of last year's referendum.
"It is disappointing that once again the C24 [the Decolonization Committee] has not respected the clear and democratic expression of the Falkland Islanders' wishes and continues to describe the Falkland Islands' constitutional relationship with the UK as a 'colonial situation,'" the mission said.
AP
Register for free to continue reading
Registration is a free and easy way to support our truly independent journalism
By registering, you will also enjoy limited access to Premium articles, exclusive newsletters, commenting, and virtual events with our leading journalists
Already have an account? sign in
Join our new commenting forum
Join thought-provoking conversations, follow other Independent readers and see their replies