UN 'shelves report calling for decriminalisation of all drugs after pressure from one government'
Briefing paper argues that criminalising drug use increases death rates among addicts and has led to the jailing of millions of people for non-violent offences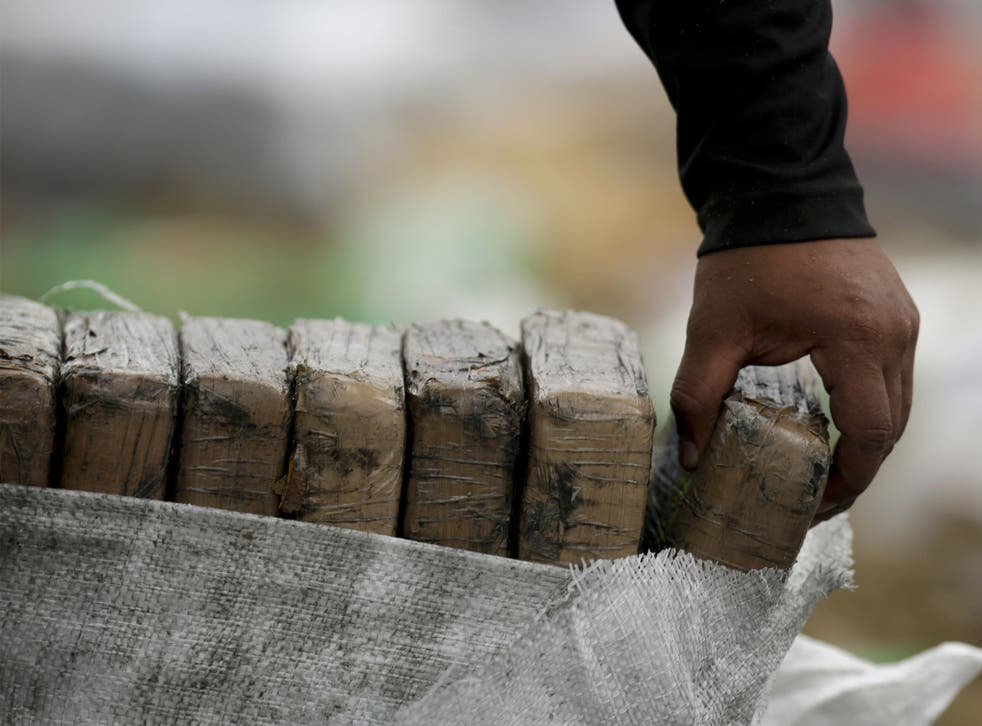 United Nations officials have called for the possession and use of all drugs to be decriminalised by governments, in a private report hailed as a "turning-point in drug policy reform".
But the UN Office on Drugs and Crime (UNODC) immediately distanced itself from the controversial conclusions, which were leaked by the Virgin founder Sir Richard Branson, and insisted they did not represent the UN's official position.
The briefing paper argues that criminalising drug use increases death rates among addicts and has led to the jailing of millions of people for non-violent offences.
It also warns of "high levels of discrimination" against drug-users and says the human rights of large numbers have been breached because they are illegally held in custody.
It concludes: "The international drug control conventions do not impose on member states obligations to criminalise drug use and possession for personal consumption. Member states should consider the implementation of measures to promote the right to health and to reduce prison overcrowding, including by decriminalising drug use and possession for personal consumption."
The paper is understood to have been written by Monica Beg, who heads the HIV/Aids section of the UNODC, which is based in Vienna.
Sir Richard, a member of the global commission on drugs policy, described the statement as a "refreshing shift that could go a long way to finally end the needless criminalisation of millions of drug-users around the world".
He said he was disclosing its details because its release had been vetoed just before it was due to be circulated at a conference in Malaysia.
The tycoon said: "I am hearing that at least one government is putting an inordinate amount of pressure on the UNODC. Let us hope the UNODC, a global organisation that is part of the UN and supposed to do what is right for the people of the world, does not do a remarkable volte-face at the last possible moment and bow to pressure by not going ahead with this important move."
The agency attempted to play down the significance of the document, with one source telling the BBC that its author was a "middle-ranking official" offering a professional viewpoint. In a statement, it said the paper was "neither a final nor formal document" as it was still under review and was not a policy statement.
"UNODC regrets that, on this occasion, there has been an unfortunate misunderstanding about the nature and intent of this briefing paper. UNODC emphatically denies reports there has been pressure on UNODC to withdraw the document. But it is not possible to withdraw what is not yet ready," it said.
"Overall, UNODC remains committed to the balanced approach that, in particular, promotes alternatives to incarceration in line with international human rights standards."
Danny Kushlick, the director of Transform Drug Policy Foundation, said: "This is a turning point in drug policy reform. The burden now lies with UNODC and the UK Government to show that the analysis in this briefing is wrong. To do this they would need to show that criminalising drug use is necessary, proportionate, doesn't cause ill health, violence and death, and conforms to international obligations towards health and human rights. They can't, because there is absolutely no evidence to contradict UNODC's own analysis."
The former Deputy Prime Minister, Nick Clegg, who has launched a campaign to persuade European Union leaders to back reform of drugs laws, said: "More and more people are waking up to the fact that the war on drugs has failed and it is time for a new approach.
"If we want to reduce the harm drugs do, it is time to stop seeing users as criminals to be locked up and start seeing them as people who need support and treatment."
Where cannabis is and isn't legal

Show all 10
The Green MP Caroline Lucas said: "This report shows clearly what was already plain to see: the war on drugs is failing. Prohibition is costing lives, as well as taxpayers' money. It has created a situation in which some of the most marginalised people in our society are committing crime to fund their addiction. This leaked report from the UN adds further weight to calls from experts across the world calling on governments to rethink the criminalisation of addiction."
Responding to the UNODC's statement, Sir Richard said: "I challenge Yuri Fedotov, the executive director of UNODC, to point out if there is anything in their briefing paper that is inaccurate and to explain why [he should be proud of it]. The paper spells out in clear terms and based on extensive evidence: there are strong arguments for treating drugs as a health issue and not imprisoning or otherwise criminalising people for personal use or possession of drugs."
Last week, The Independent revealed that a Treasury analysis had established that legalising cannabis would raise taxes worth hundreds of millions of pounds and produce large savings for the criminal justice system. Yet following David Cameron's general election victory in May, the Government has set its face against reform of drugs laws.
Join our new commenting forum
Join thought-provoking conversations, follow other Independent readers and see their replies