Vatican 'kept code of silence' on paedophile priests, claims UN report
Children's rights experts have lambasted the church for allowing clerical abuse to go on unchecked for decades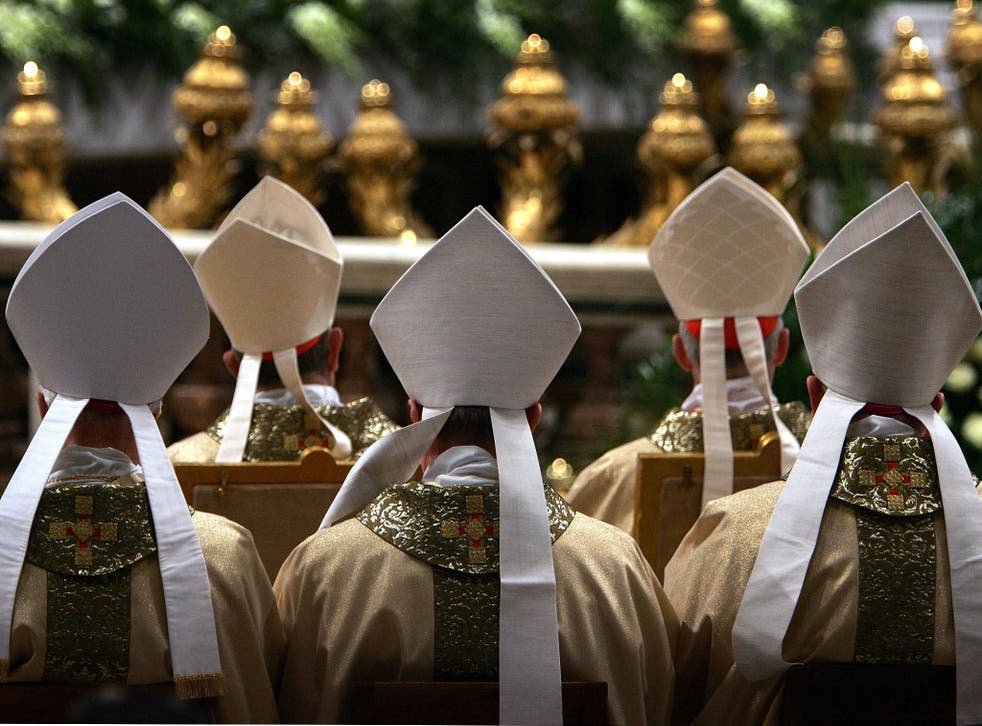 The Vatican's moral authority has been left in tatters by a United Nations report condemning the Catholic Church's "code of silence" on paedophile priests, allowing known sex offenders to continue working with children to this day.
Following their interrogation of senior Holy See figures on 16 January, UN children's rights experts have lambasted the church for allowing clerical abuse to go on unchecked for decades, for its continued refusal to admit the extent of the problem, and its failure to adopt adequate measures to prevent further crimes. The investigators estimate that "tens of thousands of children worldwide" have been sexually abused by clerics.
According to the report published by the UN Committee on the Rights of the Child, "well-known child sex abusers" were for years "being transferred from parish to parish in an attempt to cover up such crimes". As a result of moving rather than reporting paedophiles, "… in many countries… dozens of child sex offenders are reported to still be in contact with children".
Previously, the Vatican has insisted it cannot be held responsible for the actions of bishops and priests around the globe, saying it is the responsibility of local law enforcement to police such abuse. However, by insisting on using internal disciplinary measures to tackle the problem, the church has "allowed the vast majority of abusers and almost all those who concealed child abuse to escape judicial proceedings". The report adds: "Due to a code of silence imposed on all members of the clergy under penalty of ex-communication, cases of child abuse have hardly been reported to law enforcement agencies." That code is still in place, according to the authors of the report; two months ago, the Holy See refused "to provide the committee with data on all cases of child abuse brought to its attention".
Barbara Blaine of the Survivors Network of Those Abused by Priests (Snap) said the report should act as a "wake-up call" for the church: "For the safety of children, we hope every head of state on the planet reads this and acts on it."
Jon O'Brien, president of Catholics for Choice, said: "If the Pope is serious about turning the page on this scandal, he should immediately dismiss any bishop who oversaw a diocese in which a priest who abused children was shielded from the civil authorities."
But Silvano Tomasi, the Vatican's permanent observer at the UN, said the report gave a "distorted picture". He said it failed to take into account the Vatican's making "a series of changes for the protection of children" and that efforts at reform were "fact, evidence, which cannot be distorted".
The investigators agree the church has committed itself to fighting abuse, but say to combat the practice effectively, the Vatican must ensure that all its personnel are "made aware of their reporting obligations" under local criminal law and that "these obligations prevail over canon law".
Read more:
Register for free to continue reading
Registration is a free and easy way to support our truly independent journalism
By registering, you will also enjoy limited access to Premium articles, exclusive newsletters, commenting, and virtual events with our leading journalists
Already have an account? sign in