Wikileaks founder wanted by Interpol to answer rape charges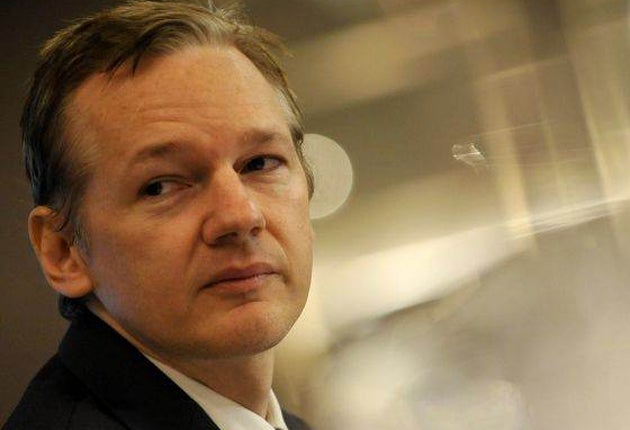 An international arrest warrant is to be issued against Julian Assange, founder of the whistleblowing website Wikileaks, after a Swedish court ruled he should face questioning over a rape allegation. Mr Assange is suspected of rape, sexual molestation and unlawful coercion after encounters with two women during a visit to Sweden in August. He denies the allegations and insists he had consensual sex with the women.
Prosecutors in Sweden were yesterday granted an arrest warrant claiming they have been unable to question Mr Assange. Director of public prosecution Marianne Ny said she sought a court order to detain Mr Assange because "so far we have not been able to meet with him".
But Mr Assange's lawyers said their client offered to be questioned before he left Sweden and to make a sworn statement. "These offers have been flatly refused by a prosecutor who is abusing her powers by insisting that he return to Sweden," said Mark Stephens, Mr Assange's London-based lawyer. He added that the allegations were "false and without basis".
Mr Assange, 39, a veteran computer hacker, founded Wikileaks in 2006 and it has published almost 500,000 secret US documents about the wars in Afghanistan and Iraq.
He has been criticised for releasing documents that contained the names of Afghan intelligence sources for Nato forces, allegedly endangering lives.
After the Stockholm district court approved her request yesterday, Ms Ny said she would seek Mr Assange's arrest through Interpol.
Mr Assange is suspected of raping and sexually molesting a woman in the town of Enköping, central Sweden, and of sexual molestation and unlawful coercion of a second woman in Stockholm. A police report obtained by the Associated Press agency shows that both women met Mr Assange in connection with a seminar he gave in Stockholm on 14 August. The report shows the women filed their complaints together six days later.
Mr Stephens said both women have declared that they had "consensual sexual relations" with Mr Assange. "Only after the women became aware of each other's relationships with Mr Assange did they make their allegations against him," said Mr Stephens.
A Stockholm prosecutor opened a rape investigation on 20 August. It was dropped by the city's chief prosecutor a day later, and Ms Ny reopened it the following week.
Join our commenting forum
Join thought-provoking conversations, follow other Independent readers and see their replies