Attacks against female journalists around world surge
'We have a great concern for the safety of women journalists; not only for their well-being but also for their freedom of expression,' say campaigners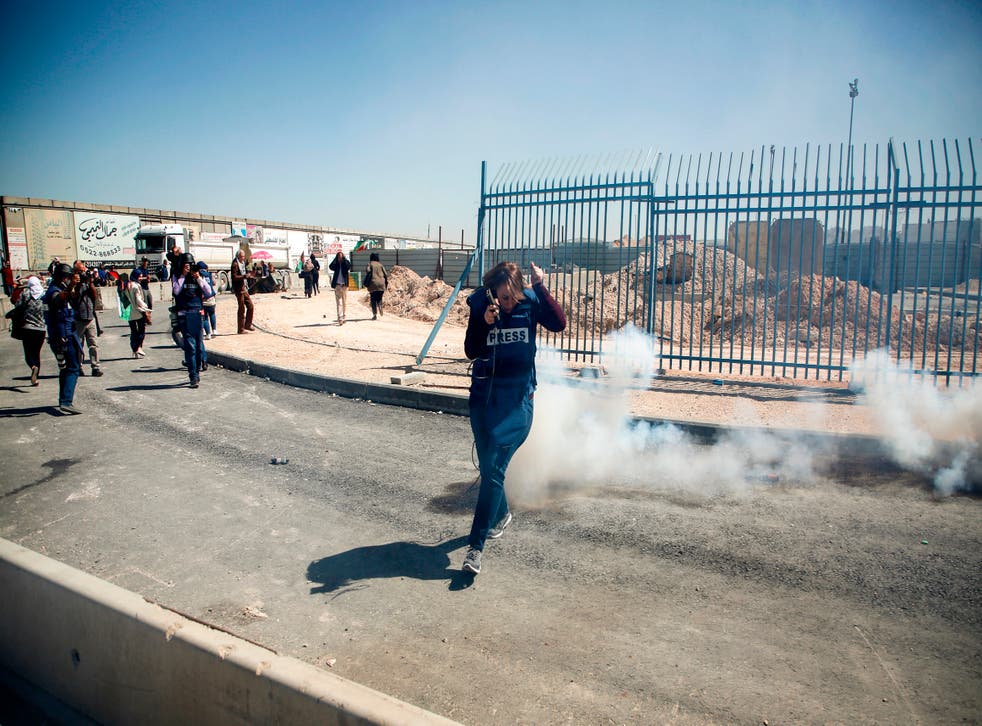 Attacks and harassment of female journalists around the world soared last month, a new report has found.
The study, carried out by the Coalition For Women In Journalism, documented 87 cases of physical attacks, legal harassment, detainment, arrests and online attacks around the world in October. This constitutes a sharp rise from the 54 cases of such abuse that were reported in September.
The Coalition For Women In Journalism, a New York-based non-profit organisation that helps journalists around the world, has recorded over 540 threats against women journalists in 2020 so far.
Some 109 of them were physical attacks and obstructions on the field, three were murders, 63 were orchestrated trolling campaigns, and 15 were instances of sexual harassment. While 47 female journalists were arrested, 86 were detained and 67 were subjected to legal harassment.
The organisation has called for female journalists who are threatened, attacked, and harassed to be properly protected via preventive measures that guarantee their safety.
Campaigners said freelance photographer Chae Kihn was arrested by New York Police Department (NYPD) while covering an anti-Trump demonstration on Sunday.
The prominent photographer, whose work has been in The New York Times and who had recently been covering Black Lives Matter demonstrations, can be seen being tackled to the ground in a video clip.
"They didn't care I was a photographer. They didn't care I was press. People who know me were shouting out that I was press, and they didn't care," Ms Kihn told Hyperallergic.
She added: "What did I do to deserve that? Walk in the road. I am a photographer documenting this movement. What about freedom of the press?"
However, the NYPD sought to deny Ms Kihn's arrest in a tweet, saying: "All arrested individuals from today's protests have been verified to not be NYPD credentialed members of the press."
Coalition For Women In Journalism condemned her arrest and said it constituted an attack on freedom of the media.
The organisation said: "Evidently, these arrests are assaults to press freedom and we continue to follow and monitor these events closely.
"We have a great concern for the safety of women journalists; not only for their well-being but also for their freedom of expression. The Coalition For Women In Journalism will always stand on the side of protecting the rights to free expression and free press.
"Additionally, we condemn the violence against women journalists. We stand with the photographer Chae Khin and all women journalists who are dealing with similar issues on the ground."
Join our new commenting forum
Join thought-provoking conversations, follow other Independent readers and see their replies