World Economic Forum 2015: Will the world sing along with the Davos duet?
This week's meeting is another opportunity for celebrity showboating
James Ashton
Sunday 18 January 2015 01:00 Comments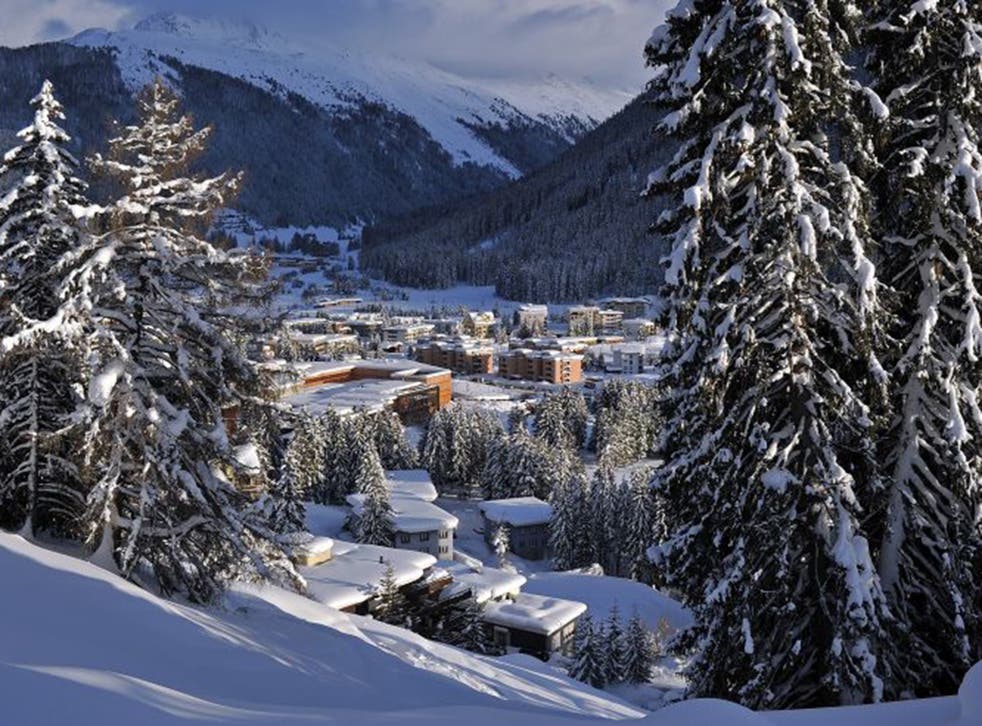 They are the unlikeliest double act since Kanye West collaborated with Sir Paul McCartney. Al Gore, the former vice-president of the United States turned environmental activist, will take to the stage with rapper Pharrell Williams at the annual meeting of the World Economic Forum (WEF) this week in Davos. Last year, Hollywood actor Matt Damon went to the high-powered pow wow to pitch the mission of Water.org, the charity he co-founded. He was joined in the Swiss mountain resort by actress Goldie Hawn, who led a meditation session.
Gore and Williams will take part in a discussion: "What's Next? A Climate for Action". It is not the first time they have teamed up. In 2007, Pharrell launched Live Earth with Gore and his Alliance for Climate Protection charity, which has since merged to become the Climate Reality Project.
Davos, which welcomes 40 heads of state as well as 2,500 other business leaders on Tuesday, has always had a few celebrities alongside corporate and economic heavyweights (Mark Carney from the Bank of England; Sheryl Sandberg of Facebook). However, some academics doubt whether attaching stars to good causes works in the long term.
"Most Britons are not that engaged by celebrity advocacy, but think that everyone else is. It works because people believe that it works," said Dan Brockington, a professor of conservation and development at the University of Manchester.
Although such people as Bono are readily identified with work on African poverty and Aids awareness and actress Angelina Jolie was praised by William Hague for her campaign against sexual violence in war zones, there is evidence that the "cut-through" is not always lasting. Professor Brockington co-authored a report last year for the International Journal of Cultural Studies, which cited two surveys that found two-thirds of people were unable to name a celebrity linked with any of seven well-known causes.
But that has not stopped famous faces flocking to the mountain resort over the years. Pharrell will be joined by the rapper and music producer Will.i.am this week. He will discuss advances in wearable technology as well as promoting his educational charity, the i.am.angel foundation.
The violinist and conductor Yehudi Menuhin was at Davos in 1999. In connection with her role as a United Nations goodwill ambassador, Jolie was there in 2006, along with then-boyfriend Brad Pitt. They sat with Bono at one session, entitled "Next Steps for Africa". A year later, Davos had a near-miss with Arnold Schwarzenegger, then the governor of California, who, after breaking his leg in a skiing accident, had to withdraw from a discussion on climate change.
At the time, WEF founder Klaus Schwab, who has grown a simple management symposium first held in 1971 into today's elite gathering, voiced concerns that, "We have to be careful that we are not hijacked by the celebrity world."
Also drawing a lot of attention this week will be Prince Andrew, who is hosting his traditional Thursday night drinks party, despite being dogged by the allegations of an American teenager, which Buckingham Palace has repeatedly denied. His Pitch@Palace reception will promote British entrepreneurs.
Register for free to continue reading
Registration is a free and easy way to support our truly independent journalism
By registering, you will also enjoy limited access to Premium articles, exclusive newsletters, commenting, and virtual events with our leading journalists
Already have an account? sign in
Join our new commenting forum
Join thought-provoking conversations, follow other Independent readers and see their replies