World's most and least welcoming countries for migrants
UK comes 38 out of 138 countries
Samuel Osborne
Wednesday 23 August 2017 14:47 Comments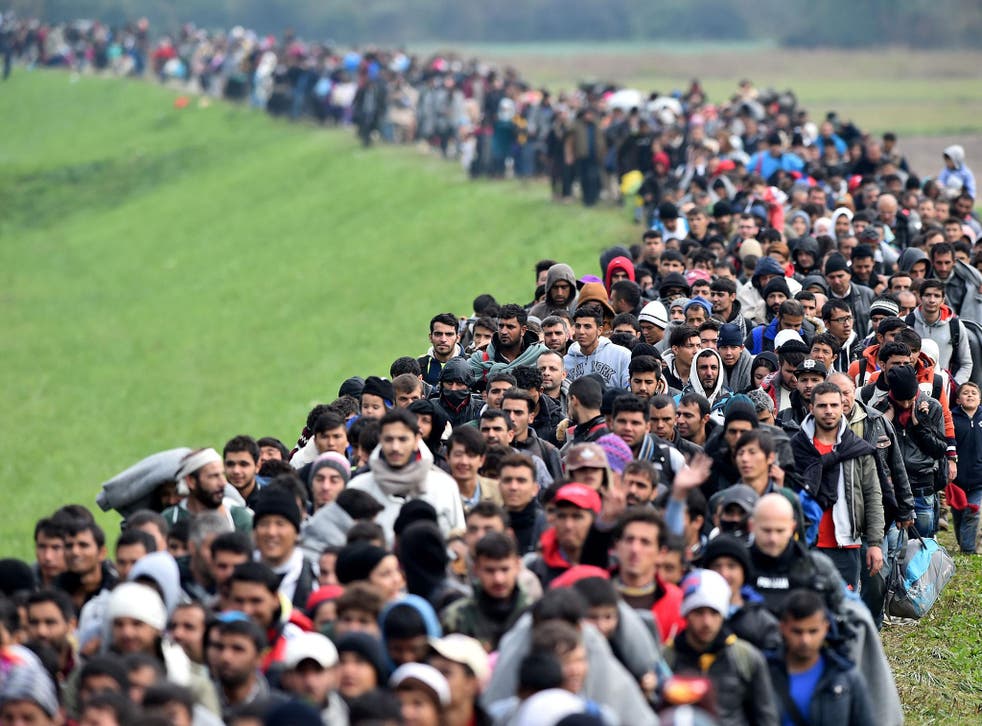 Iceland and New Zealand are the most accepting countries for migrants in the world, according to a Gallup poll.
The least accepting countries are Macedonia, Montenegro and Hungary.
The chart below, by Statista, shows the world's most and least welcoming countries for migrants, according to Gallup's Migrant Acceptance Index.
The index grades countries based on whether survey respondents said it was a good or bad thing for immigrants to live in the country, become their neighbour or marry one of their close relatives.
The UK came in at 38th on the list of 138 countries.
Sadiq Khan calls for Theresa May to stand up for EU migrants during Brexit
Of the 10 countries scoring the lowest, nine were formerly part of the Soviet bloc, and most are located along the Balkan route once travelled by asylum seekers from Greece to Germany.
A majority of people, 54 per cent, said immigrants living in their country was a good while, while half said an immigrant being their neighbour is a good thing, and 44 per cent said an immigrant marrying a close relative is a good thing.
Seventy-seven countries score higher than the world average, while 61 score lower.
Refugees welcome here: Protesters demand UK resettle more migrants in response to refugee crisis

Show all 7
Acceptance of migrants was seen to rise with education, with those with at least four years of education after high school or college degrees being the most likely to be accepting.
Younger generations were also found to be more accepting of migrants, along with residents of urban areas.
Register for free to continue reading
Registration is a free and easy way to support our truly independent journalism
By registering, you will also enjoy limited access to Premium articles, exclusive newsletters, commenting, and virtual events with our leading journalists
Already have an account? sign in
Join our new commenting forum
Join thought-provoking conversations, follow other Independent readers and see their replies