West not doing its fair share to help world's refugees, UN report finds
Warning over 'inherently unsustainable' situation as 70.8m displaced by war and persecution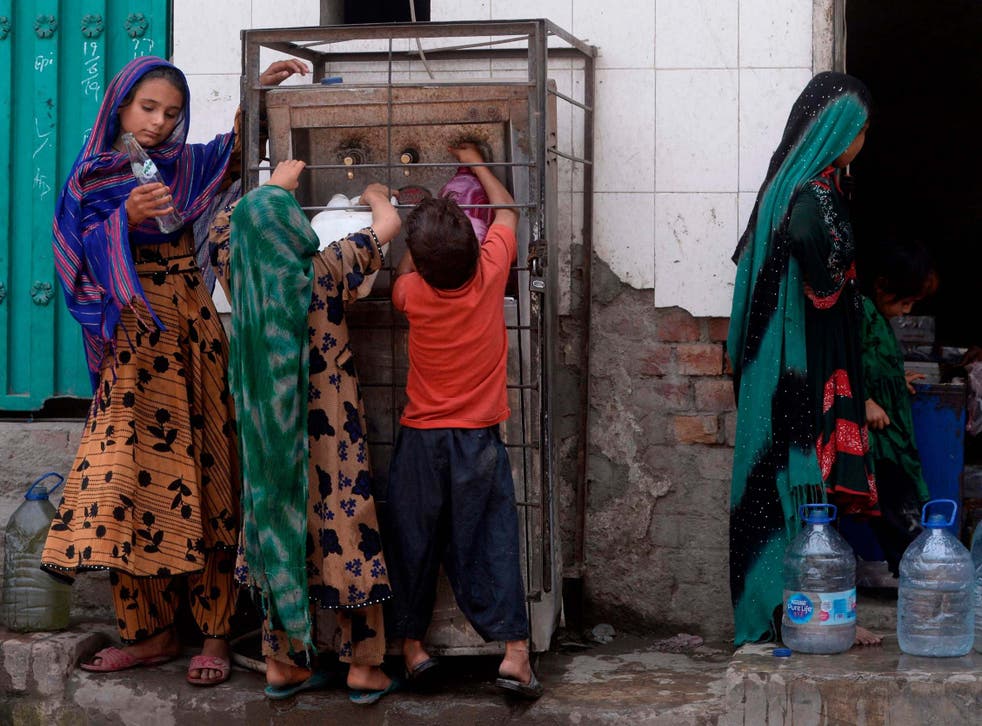 The West is not doing its fair share to help the world's refugees as the number of displaced people soars to record numbers, a UN report has warned.
The UN refugee agency said developing countries were hosting more than four-fifths of the record 70.8 million people who have fled war and persecution.
The figure is an increase of more than two million on last year, and an overall total that would amount to the world's 20th most populous country.
The annual Global Trends report, released on the eve of World Refugee Day, counted the number of the world's refugees, asylum seekers and internally displaced people at the end of 2018 – in some cases after they had spent decades living away from home.
However. the UN High Commissioner for Refugees (UNHCR) said its figures were "conservative" and that Venezuela masked a potentially longer-term trend.
Venezuela's Refugees: Most vulnerable living life in the shadows

Show all 19
Launching the report, the high commissioner Filippo Grandi warned US president Donald Trump and other world leaders it was "damaging" to depict migrants and refugees as threats to jobs and security in host countries.
However, he added the US remained the "largest supporter of refugees" in the world, with the country the biggest single donor to UNHCR.
According to the report, the world's developing regions are hosting 84 per cent of all refugees.
The annual report shows Germany is the only European country in a list of the top 10 refugee host nations, meaning some of the poorest countries in the world carry the heavy burden of a growing global refugee crisis.
Caroline Kende-Robb, secretary-general of Care International, said: "This situation is inherently unsustainable.
"It's exposing the millions fleeing war and persecution in countries like Syria, South Sudan, Venezuela, Afghanistan and Iraq to intolerable misery and suffering.
Support free-thinking journalism and attend Independent events
"We have a small number of poorer countries who have been left to do far too much just because they are neighbours to a crisis.
"This unequal share is exacerbating the global refugee problem, as inadequate conditions in host countries are pushing many to embark on dangerous journeys while women, girls and other vulnerable people are put at risk to abuse and exploitation."
Ms Kende-Robb said her organisation would like to see wealthier countries "taking more responsibility by increasing financial support to countries that welcome high numbers of refugees, as well as offering safe asylum and resettlement options to vulnerable groups".
Care International also warned the Syrian refugee crisis could grow exponentially worse following the recent surge in violence.
Aid agencies and authorities in Uganda - the largest refugee-hosting country in Africa - were also facing enormous challenges in maintaining and stabilising existing services for refugees from neighbouring countries faced by conflicts in East Africa.
Agencies contributed to this report.
Join our new commenting forum
Join thought-provoking conversations, follow other Independent readers and see their replies