The 91-year-old alleged cocaine smuggler: Surgeon Victor Twartz charged with taking 4.5kg of drugs into Australia in soap
The bust prompted police to warn travellers to beware of potentially becoming drug mules
Loulla-Mae Eleftheriou-Smith
Tuesday 11 August 2015 11:15 Comments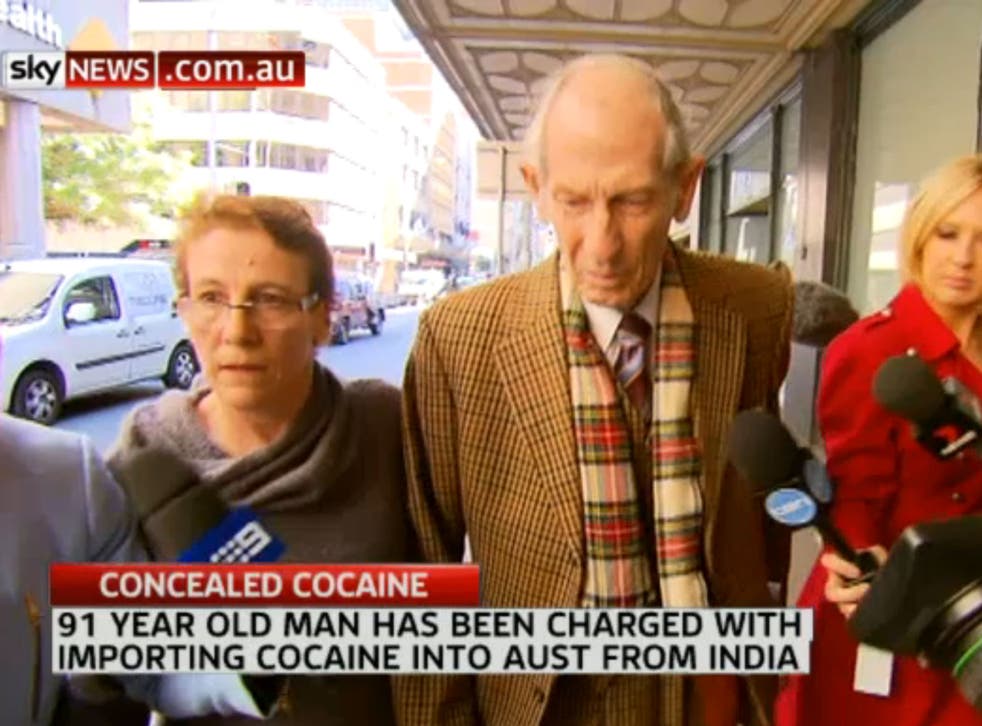 A 91-year-old retired surgeon has been charged with smuggling 4.5 kilograms of cocaine into Australia hidden in packs of soap.
Victor Twartz, of Sydney, is accused of importing a commercial quantity of the drug into the country after he arrived at Sydney Airport on a flight from New Delhi with 27 packs of soap that tested positive for the substance.
Twartz appeared in Sydney's Downing Centre Local Court on Tuesday and was released on bail. He did not enter a plea and will appear in court on 6 October. The maximum penalty for the offence is life imprisonment.
Police believe Twartz was the victim of a scam. The case prompted police to issue a warning to travellers not to be tricked into becoming drug mules.
Twartz is thought to have been targeted by a group of people he befriended online whom he had been speaking to for several months ahead of his trip.
"There is certainly some evidence to suggest this man was legitimately scammed by this group and exploited," David Stewart, organised crime commander of the Australian Federal Police said.
He did not say whether Twartz had been promised anything by the group, but admitted that the force had been tipped off about the retired surgeon's email exchanges with the group by his family. Police did not stop him from leaving the country, however.
"There were warnings issued to him about this activity both here and overseas […] but you can only provide people with certain warnings. At the end of the day, they'll make their own choices," commander Stewart said.
Twartz told Australian Broadcasting Corp that he met people in New Delhi whom he had befriended online. As he was about to board his plane to return to Sydney, he was handed a bag that he was told contained gifts for someone in Australia, he said.
As Twartz left court on Tuesday, a reporter asked if he had been taken advantage of. Twartz replied: "Always, always."
Additional reporting by AP
Register for free to continue reading
Registration is a free and easy way to support our truly independent journalism
By registering, you will also enjoy limited access to Premium articles, exclusive newsletters, commenting, and virtual events with our leading journalists
Already have an account? sign in
Join our new commenting forum
Join thought-provoking conversations, follow other Independent readers and see their replies