Row erupts over future of Osama bin Laden's Pakistan compound
Local authorities are arguing over whether it should be developed into a playground or a graveyard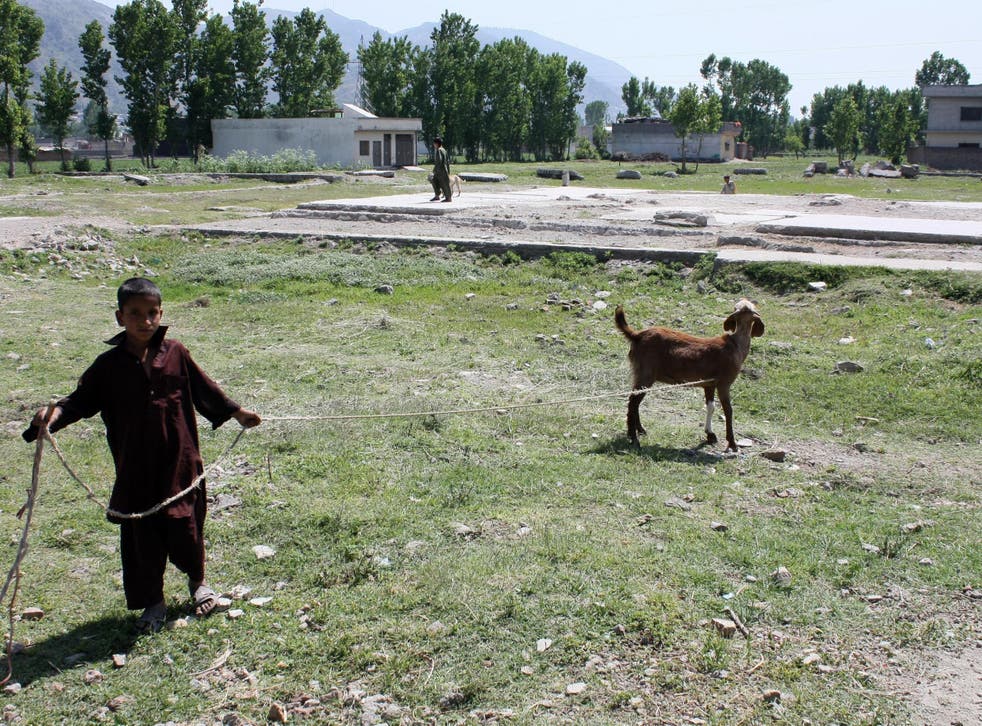 A dispute has broken out over what to do with a piece of land in Pakistan's Abbottabad city, where former al-Qaeda leader Osama bin Laden was killed in 2011.
Local authorities are arguing over whether to build a graveyard or a playground.
Pakistan's military want to construct a graveyard on the land, while the local provincial government has put forward plans to redevelop it as a playground.
On Wednesday the military put up a wall around the site, surprising local authorities.
Zylfiqar Ali Bhutto, vice president of the military-run cantonment board of Abbottabad (CBA), told AFP: "We have secured this place from encroachment by building a wall around it and now we will develop this into a graveyard because there is a serious issue of unavailability of graveyards in the area."
But the government of Khyber Pakhtunkhwa (KP) province say they will turn the place into a playground if they get funding this year.
Mushtaq Ghani, KP Information Minister, said: "You can't develop a cemetery in the middle of houses."
Mr Bhutto told AFP the military are going to meet the provincial government official's next week to deal with the issue.
The grounds cover an area of 3,530 sq m (38,000 sq ft), with an estimated market value of over $285,000 (£218,000), according to the BBC.
The land was given over to the Khyber Pakhtunkhwa government after Bin Laden's death.
The structure and its boundary wall was torn down to prevent the location from becoming a site of pilgrimage for jihadists.
Bin Laden was killed by special forces in 2011, in a helicopter raid on his highly fortified compound by elite Navy SEALs.
The killing was seen as a huge success for US president Barack Obama.
Additional reporting by AFP.
Register for free to continue reading
Registration is a free and easy way to support our truly independent journalism
By registering, you will also enjoy limited access to Premium articles, exclusive newsletters, commenting, and virtual events with our leading journalists
Already have an account? sign in
Register for free to continue reading
Registration is a free and easy way to support our truly independent journalism
By registering, you will also enjoy limited access to Premium articles, exclusive newsletters, commenting, and virtual events with our leading journalists
Already have an account? sign in
Join our new commenting forum
Join thought-provoking conversations, follow other Independent readers and see their replies