Swiss fighter jets buzz Russian plane carrying government officials
Russian embassy says it has 'expressed surprise and asked for explanations from Switzerland'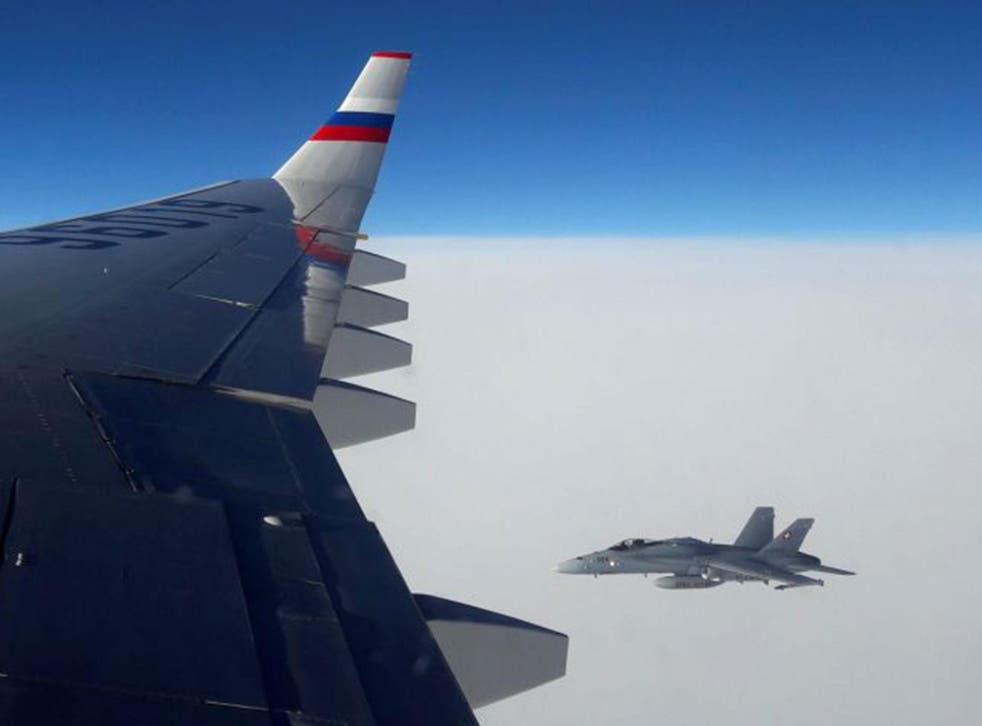 Moscow has demanded an explanation from the Swiss government after military jets buzzed a Russian government aircraft.
Three Swiss Air Force F/A-18 fighter jets unexpectedly joined a Russian passenger plane carrying diplomats and journalists to a conference in Peru as it flew over Switzerland.
Among the passengers was a Reuters reporter, who confirmed the incident and took photos, along with other travellers.
The jets escorted the plane until it was out of Swiss airspace.
"(We) have expressed surprise and asked for explanations from Switzerland over the incident with the Russian government plane in the sky of the [Swiss] Confederation," Russia's embassy in Switzerland wrote on Twitter on Saturday.
Tensions have been escalating between Western powers and Russia in recent years. Planes belonging to western European nations have been scrambled at least 600 times so far in 2016 to intercept Russian military aircraft encroaching on their territory.
World news in pictures

Show all 50
Russian naval vessels have also been detected off the coast of Scotland.
President Vladimir Putin is due to arrive at the summit of the Asia-Pacific Economic Cooperation (APEC) which is taking place in Lima this weekend.
The event will be the last major event attended by President Barack Obama before President-elect Donald Trump takes office.
Join our new commenting forum
Join thought-provoking conversations, follow other Independent readers and see their replies