Russian 'mastermind' behind 'online suicide cult' held by police
Ilya Sidorov accused of encouraging youngsters to self-harm and kill themselves in a twisted game likened to the 'Blue Whale challenge' that has been linked to more than 130 deaths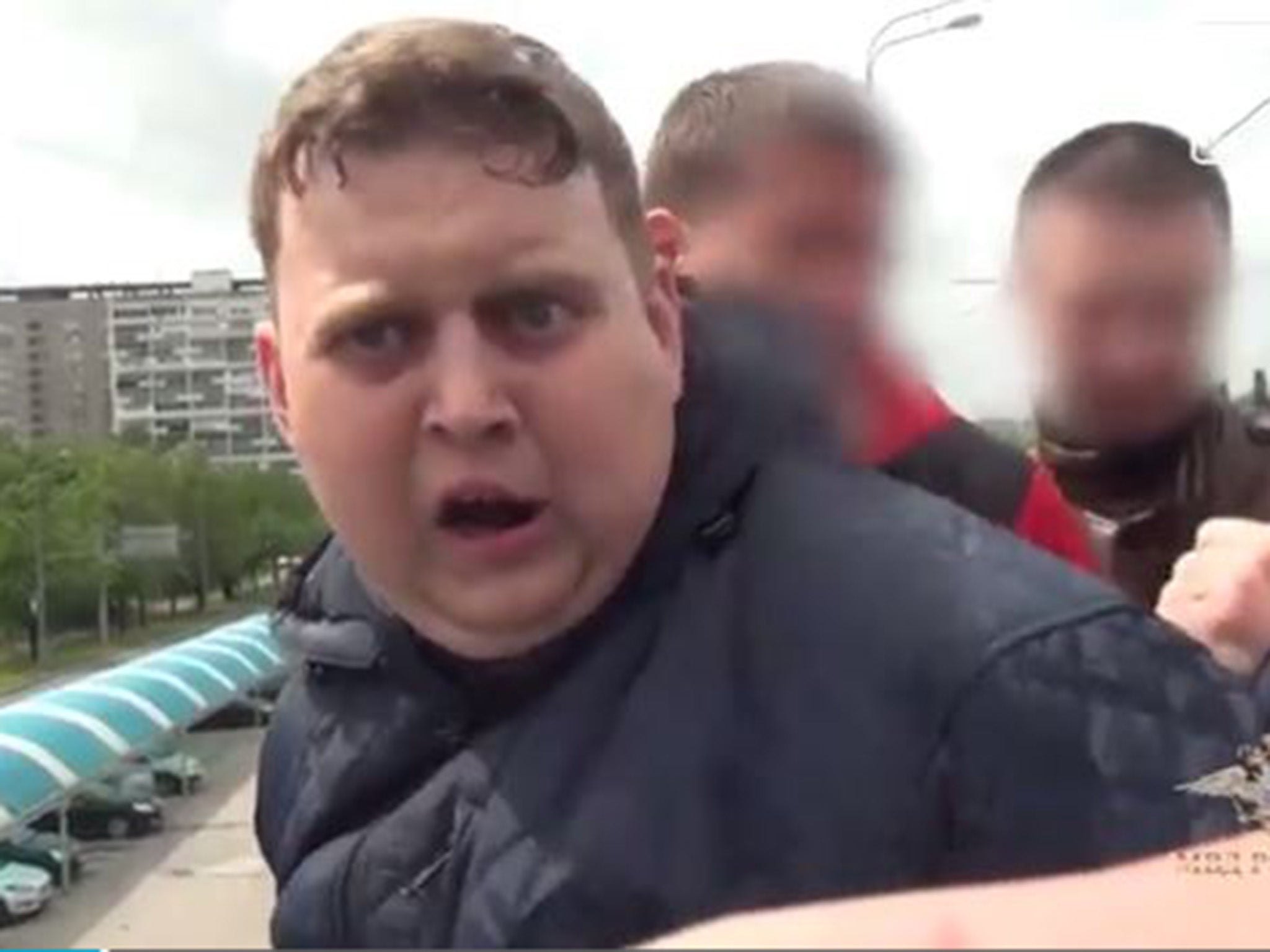 The alleged mastermind behind a suicide cult targeting vulnerable children through social media has been arrested in Russia.
Ilya Sidorov, 26, is accused of encouraging youngsters to self-harm and kill themselves in a twisted game likened to the "Blue Whale challenge" that has been linked to more than 130 deaths.
Children who join the game are told to cut themselves, watch horror films, and go without sleep as they carry out a series of "tasks" apparently aimed at damaging their mental health.
On the 50th day of the "challenge" they are told to commit suicide.
Mr Sidorov is said to have recruited up to 32 schoolchildren to his group before his dramatic arrest in Moscow.
The "humble postman" was filmed sobbing as police questioned him over claims he challenged a 13-year-old girl to "jump under a metro train".
He is being held in the Chelyabinsk region in the Urals as investigations continue and could face up to five years in prison.
Russian Interior Ministry spokeswoman Colonel Irina Volk said Mr Sidorov was tracked down after a 14-year-old girl attempted suicide earlier this year.
She told the Mail Online: "Five mobile phones, a tablet, and several SIM cards were confiscated during the search.
"The suspect clarified that he is the administrator of a so-called suicide group that had 32 members, all of them under age.
"He assigned them tasks aimed at inuring themselves in order to incite suicide. The suspect has been detained and taken to Chelyabinsk."
The biggest names involved in the Trump-Russia investigation
Show all 17
Philipp Budeikin, 21, was arrested in May and accused of running a similar suicide cult known as "Blue Whale", which has gained notoriety on Instagram.
The group could be linked to more than 130 suicides in Russia in the space of six months, according to investigative newspaper Novaya Gazeta.
The deaths of 15-year-old Yulia Konstantinova and 16-year-old Veronika Volkova are being investigated by state investigators in Krasnoyarsk, a city east of Moscow.
Konstantinova had left a note saying "End" on her social page, and earlier in the day posted a picture of a blue whale.
Her friend Volkova posted a similar message, with the worlds "sense is lost…End".
Police in the UK have issued warnings about online suicide groups targeting teenage social media users.
If you are feeling vulnerable, upset or suicidal there is always someone available to talk and help.
You can contact the Samaritans 24 hours a day for free via their website or phone line 116123
If you're LGBT and in need of someone to talk to, Switchboard LGBT offers advice and help every day from 10am to 10pm on their website and on 0300 330 0630.
Alternatively, if you suspect a young person might be feeling suicidal, you can call Childline for help and advice on 0800 1111.