Russia planned to 'drop nuclear bombs on London' in the Cold War, letter says
An atomic expert warned the authorities that three powerful bombs would cause 'complete destruction'
Jess Staufenberg
Saturday 24 October 2015 14:57 Comments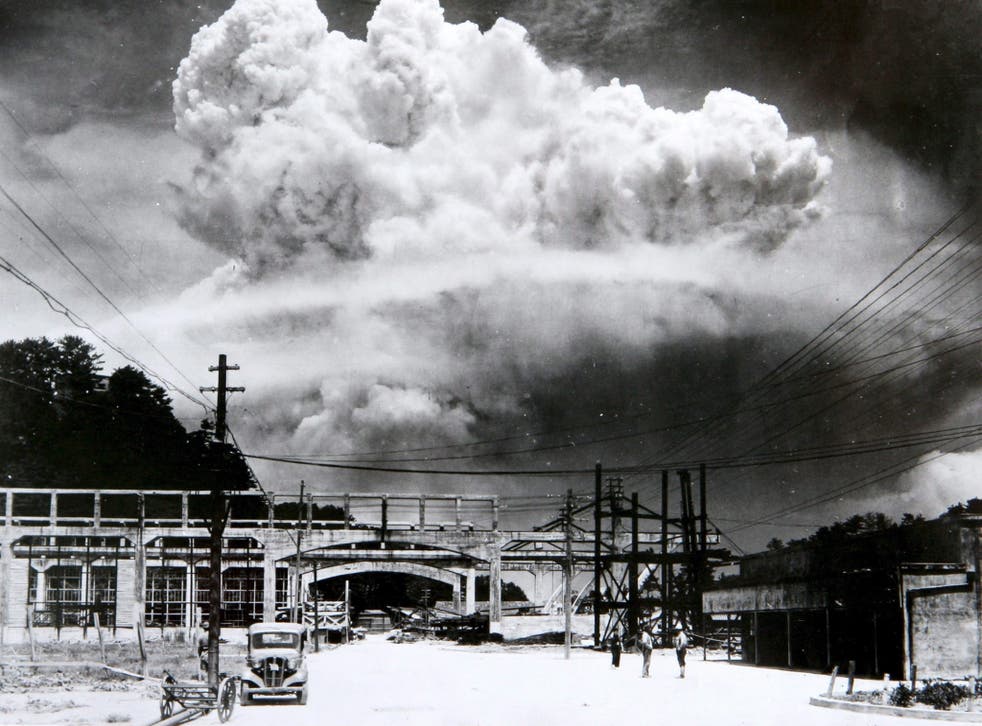 A possible Russian plot to drop nuclear bombs on London during the Cold War has been revealed.
The top-secret letter of a British atomic expert warning the authorities of a possible attack in 1954 has been shown for the first time, the Mirror has reported.
The National Archives released the handwritten letter from William Penney, an atomic bomb expert who died in 1991, which alleges a Russian attack was planned.
He told Atomic Energy Authority chairman Edwin Plowden that the bombs would fall on Croydon in south London, Uxbridge in the west and Romford in the east.
"Instead of using, say, 32 bombs on London, they would probably use three, four or five very powerful ones which would give the same total damage but need not be aimed accurately," he wrote according to the Mirror.
The Russian head of state from 1924 to 1953 was Joseph Stalin, and from 1954 to 1963 it was Nikita Khrushchev.
The alleged bombings would have caused "complete destruction" for three miles in every direction because they would have been more powerful than the one used by the US on Nagasaki citizens in 1945, he claimed.
Current Russian president Vladimir Putin has begun bombing Syrian opponents to President Bashar al-Assad, who is believed by the US to have used chemical weapons on his own citizens.
The decision by US President Harry Truman to drop two atomic bombs on Hiroshima and Nagasaki saw the death of at least 129,000 civilians, many of whom were women and children, with more dying of radiation-related illnesses in later years.
Register for free to continue reading
Registration is a free and easy way to support our truly independent journalism
By registering, you will also enjoy limited access to Premium articles, exclusive newsletters, commenting, and virtual events with our leading journalists
Already have an account? sign in
Join our new commenting forum
Join thought-provoking conversations, follow other Independent readers and see their replies