Russia still spying on US despite sanctions, warns top US counter-intelligence official
Agencies 'have not seen a deterrence, or a drop - or an increase' in spying
Rachael Revesz
Tuesday 01 August 2017 15:02 Comments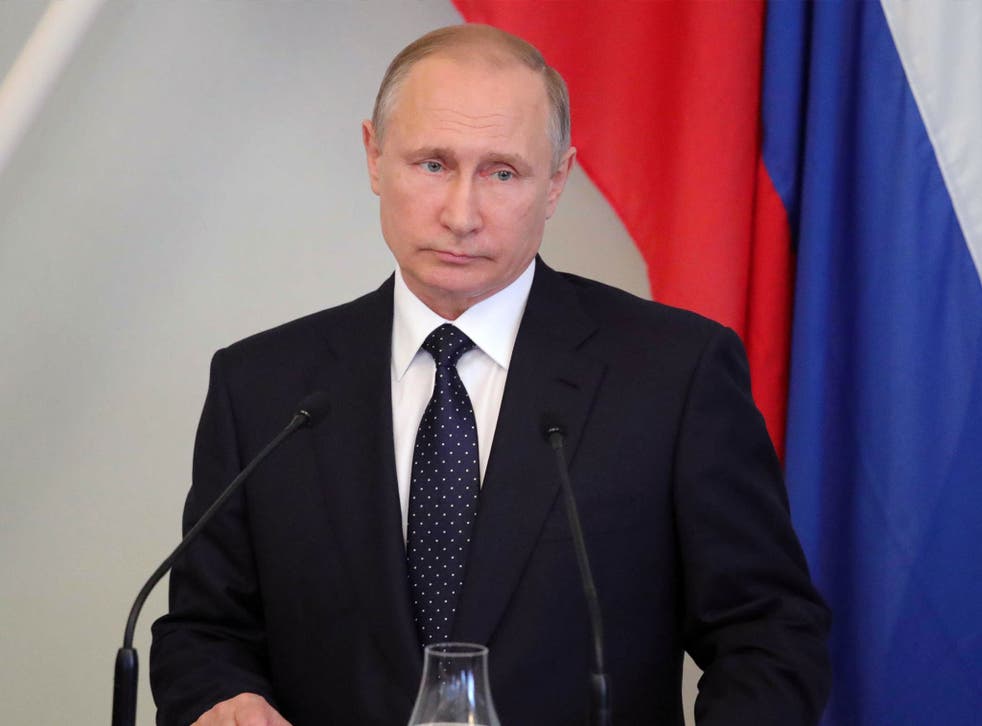 Russia is still spying on the US despite sanctions and frequent headlines about Russian interference in the 2016 US presidential election, according to a top US intelligence official.
William Evanina, the National Counterintelligence Executive, told Reuters that his US intelligence agencies "have not seen a deterrence, or a drop - or an increase," in Russian spying activity in the last 12 months.
"I can tell you, the FBI does not have less work," he said.
His words came the same day that Vladimir Putin said 755 people would have to leave their jobs, including many Russian nationals, in a retaliatory act to a new round of US sanctions against the country.
The vote in US congress for sanctions followed revelations that Moscow had carried out a "campaign of influence" on the presidential election, which Russian authorities have denied.
The US has carried out its own espionage and surveillance of Russia and the former Soviet Union.
Sen. Lindsey Graham: Trump is empowering Putin by ignoring the cyber attacks
In terms of sanctions and the expulsion of diplomats, Mr Evanina said the US has more to lose than Russia as it has a "smaller footprint" in Russia than Russia has in the US.
He said his agency is still battling many issues including the hacking of government and industry secrets, federal employees and contractors talking to the press and groups such as WikiLeaks, as well as overseas companies acquiring strategic US industries.
World news in pictures

Show all 50
Reuters reported that the US Committee on Foreign Investment has objected to more than nine acquisitions of US companies by foreign buyers in 2017 alone.
Mr Evanina said that he had worked with the private sector to protect their systems from foreign threats.
Former President Barack Obama expelled 35 diplomats last December to punish Russia for allegedly meddling in the election. But Mr Evanina said Russian espionage strategy no longer relies on intelligence officers employed by its spy agencies – it also includes businessmen and other travellers to the US to work as contractors for intelligence services.
He declined to comment on US investigations into alleged Russian interference during the election and whether Donald Trump's campaign colluded with the Russians. It is an investigation that has spread from the President to his aides, the Attorney General Jeff Sessions, and members of his close family.
Register for free to continue reading
Registration is a free and easy way to support our truly independent journalism
By registering, you will also enjoy limited access to Premium articles, exclusive newsletters, commenting, and virtual events with our leading journalists
Already have an account? sign in
Join our new commenting forum
Join thought-provoking conversations, follow other Independent readers and see their replies