White House accuses Russia of killing civilians in Syria
White House blasts Russia for 'combination of lies and indiscriminate force'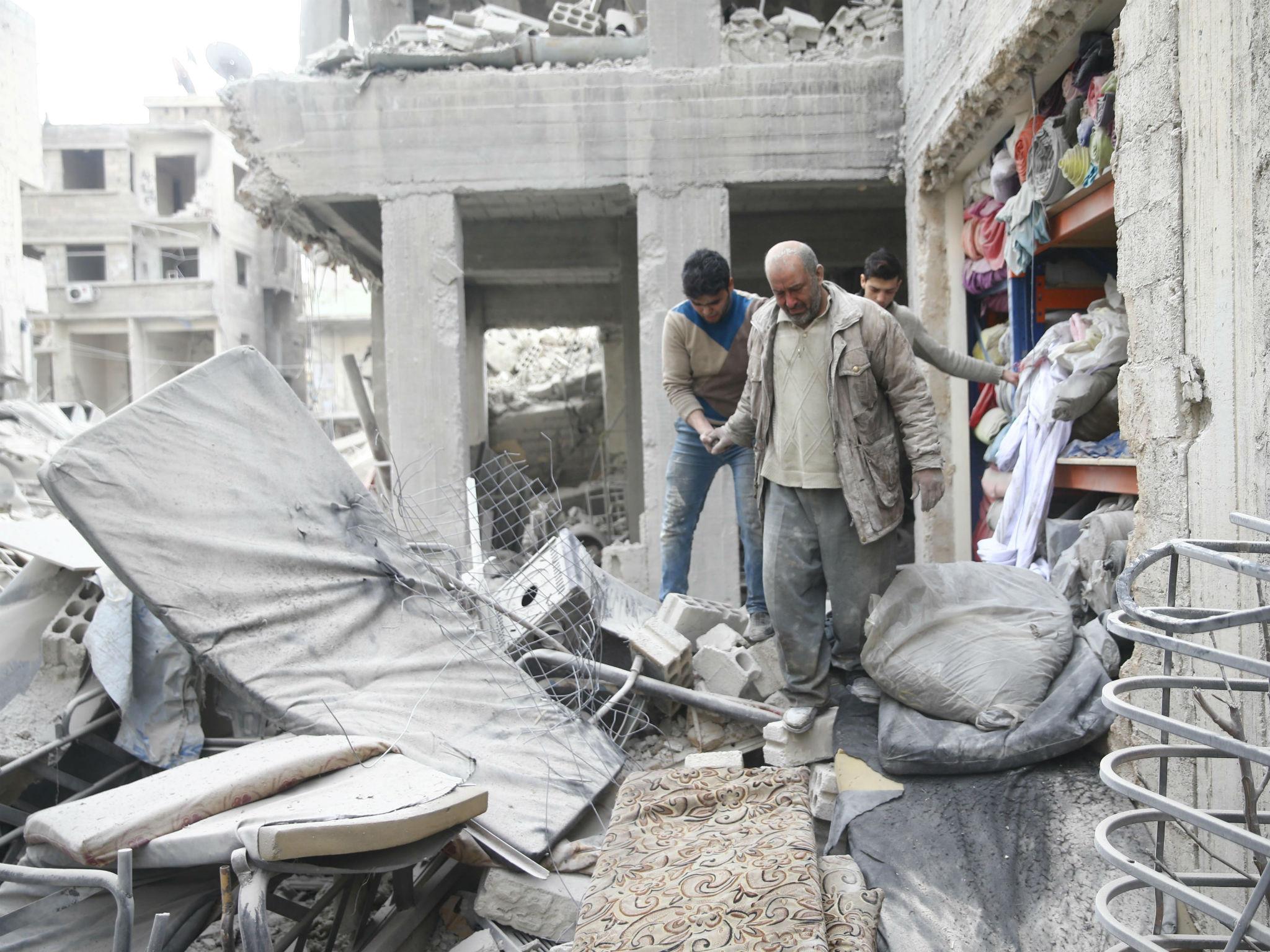 The White House has accused Russia of killing Syrian civilians in one of its most direct condemnations of Moscow's wartime conduct.
Defying a 30-day United Nations ceasefire agreement, Russia went on to "kill innocent civilians under the false auspices of counterterrorism operations", the White House said in a statement.
"This is the same combination of lies and indiscriminate force that Russia and the Syrian regime used to isolate and destroy Aleppo in 2016, where thousands of civilians were killed," the statement said.
A government siege of Eastern Ghouta, near regime-controlled Damascus, has left hundreds dead and spurred urgent pleas from world leaders to avert a massacre.
Russian forces carried out at least 20 daily bombing missions in Damascus and Eastern Ghouta over a four-day period in late February, the White House said.
The White House charged Syria and its allies, including Iran, with perpetrating a "brutal" campaign including chemical weapons attacks and strikes on medical infrastructure.
Eastern Ghouta bombings: Syrian war in pictures
Show all 14
Donald Trump joined with Chancellor Angela Merkel of Germany and President Emmanuel Macron of France this week in calling on Russia to halt its air offensive, according to a readout of their call.
Relations between Russia and the West were already under strain in recent days after Vladimir Putin boasted of powerful new nuclear weapons, illustrating his claim with a depiction of missiles striking Florida.
This animation of Russian nuclear missiles targeting Florida played as Putin announced the new weapons
American officials previously excoriated Russia for stalling the UN effort to broker a ceasefire, with UN ambassador Nikki Haley singling the nation out as she asked "how many more people will die" from inaction.
Moscow has repudiated accounts of the bloodshed in Eastern Ghouta as exaggerated, with Russia's UN ambassador Vassily Nebenzia dismissing other nations as having succumbed to a "mass psychosis" created by the media.
Join our commenting forum
Join thought-provoking conversations, follow other Independent readers and see their replies