White House sanctions Russia over election hacking
Along with their families, the 35 diplomats have been given 72 hours to the leave the US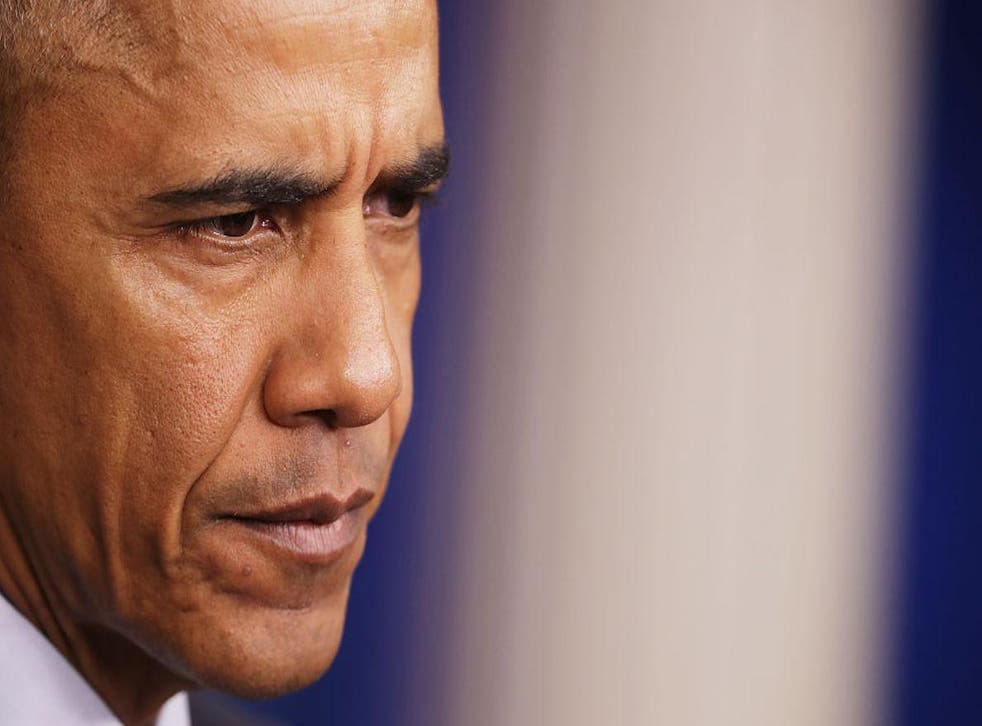 The Obama administration announced a round of sanctions against Moscow on Thursday over its alleged hacking into the Democratic National Committee's computers to influence this year's presidential election.
US intelligence agencies—the CIA and FBI—have previously accused Russia of influencing November's election in order to help Donald Trump win the presidency, accusations Russian President Vladimir Putin has vehemently denied.
President Obama signed an executive order Thursday outlining the punishment for individuals and organizations they believe were involved in "tampering with, altering, or causing a misappropriation of information with the purpose or effect of interfering with or undermining election processes or institutions."
The sanctions will hit Russian individuals while closing two Russian compounds, one in New York and another in Maryland. Thirty-five Russian operatives and their families have been ordered to leave the country within the next 72 hours.
"These actions follow repeated private and public warnings that we have issued to the Russian government, and are a necessary and appropriate response to efforts to harm US interests in violation of established international norms of behavior," the president said in a statement.
"Russia's cyber activities were intended to influence the election, erode faith in US democratic institutions, sow doubt about the integrity of our electoral process, and undermine confidence in the institutions of the US government," his statement read. "These actions are unacceptable and will not be tolerated."
The president also hinted that this is merely the White House's public response to the alleged hacks and that it would retaliate outside of the public eye.
"These actions are not the sum total of our response to Russia's aggressive activities," he continued. "We will continue to take a variety of actions at a time and place of our choosing, some of which will not be publicized."
Breaking away from the current administration, President-elect Donald Trump said that Americans should be moving on with their lives.
"It's time for our country to move on to bigger and better things," Mr Trump said in a statement. "Nevertheless, in the interest of our country and its great people, I will meet with leaders of the intelligence community next week in order to be updated on the facts of this situation."
Over the course of his campaign, Mr Trump has promised better relations with Mr Putin while dismissing the US intelligence agencies who confirmed the cyber attacks. On Wednesday, he told reporters that Americans "out to get on with our lives" rather than speculate over the impact Russia had on this year's election.
However, House Speaker Paul Ryan agreed with the Obama administration on Thursday by saying the sanctions were long overdue.
"Russia does not share America's interests. In fact, it has consistently sought to undermine them, sowing dangerous instability around the world," he said in a statement. "It serves as a prime example of this administration's ineffective foreign policy that has left America weaker in the eyes of the world."
Issuing a statement of his own, Senator John McCain said that Russia is paying a small price for its "brazen attack on US democracy."
World reaction to President Trump: In pictures

Show all 29
Just an hour after the announcement, Russian officials responded to the sanctions with a promise to retaliate.
"You understand that responses will be cleaned and the American Embassy in Moscow, and, apparently, the consulate," Vladimir Jabbarov, TASS First Deputy Chairman of the Federation Council's international affairs committee, told reporters.
Russia's UK embassy tweeted an image of a duck along with the word lame in response to the announcement saying everyone will be glad to see the "last of this hapless administration."
Meanwhile, Russian foreign ministry official Konstantin Dolgov called the sanctions futile and counterproductive.
"The outgoing administration has no grounds, neither political nor moral rights for such harsh and destructive steps towards the bilateral relations with Russia," he told the Interfax news agency. "I am sorry for the harsh wording but I don't have other words for it. This not just an agony of the 'lame ducks,' but of the 'political corpses.'"