Sarah Palin predicted in 2008 that Putin would invade Ukraine if Obama was elected
The then vice-presidential candidate showed unexpected accuracy with 'extremely far-fetched' prediction six years ago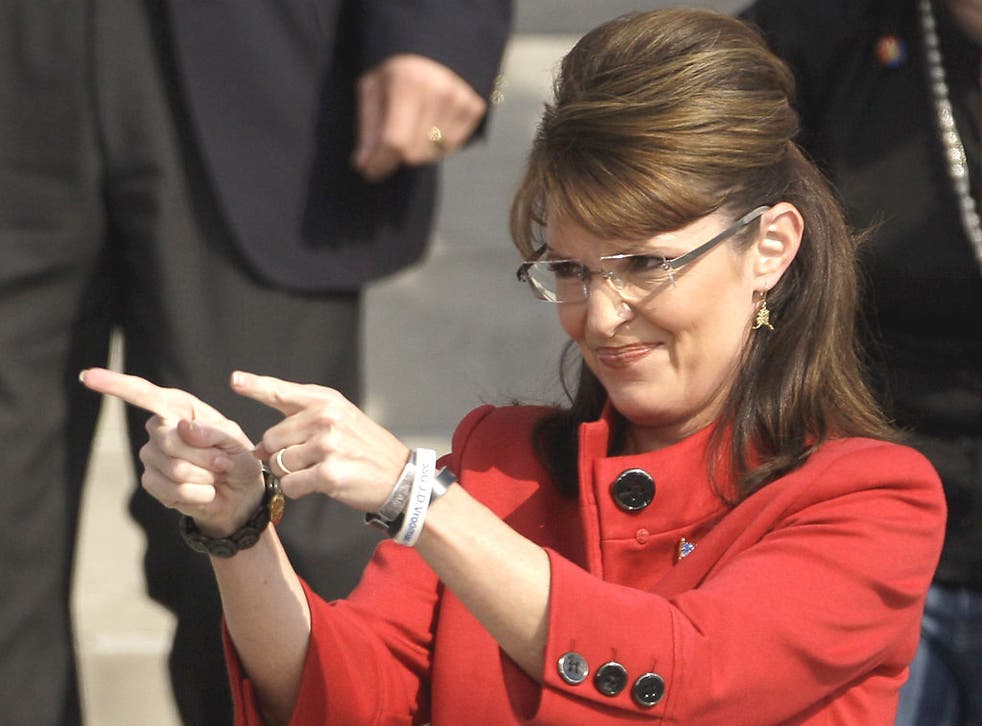 Long-derided as a soccer mom with a limited grasp of international geopolitical affairs, it turns out the world may have misunderestimated Sarah Palin.
Speaking as the Republican vice-presidential nominee in the 2008 US presidential campaign, Palin warned that if Barack Obama was elected then Russia would be likely to invade Ukraine.
Palin made the remarks when outlining various "crisis scenarios" that would face the US if Obama became president. She was speaking in response to comments made by Obama's running mate Joe Biden, who warned democratic supporters that other world leaders would want to test the then Illinois senator.
"After the Russian Army invaded the nation of Georgia, Senator Obama's reaction was one of indecision and moral equivalence, the kind of response that would only encourage Russia's Putin to invade Ukraine next," said Palin.
A blog post from American magazine Foreign Policy described such a scenario as "extremely far-fetched", noting that Russia already held significant influence over Ukraine (presumably in the form of now ousted President Viktor Yanukovych) and that the magazine "didn't see why violence would be necessary to bring Kiev to heel."
The latest updates from Ukraine suggest that with the change in government, Russia is now content to use military force instead of political influence. Russia is now fully in control of the Crimean peninsula with tense stand-offs between Moscow's troops and Ukrainian soldiers reported around key military sites.
In pictures: The crisis in Ukraine

Show all 15
Palin's comments may seem prescient but as one YouTube commenter noted "Palin made so many wacky claims its about time one was proved right. A broken clock is correct twice a day."
Join our new commenting forum
Join thought-provoking conversations, follow other Independent readers and see their replies