Shaker Aamer release: A timeline of his case leading to Guantanamo
Foreign Secretary Philip Hammond confirmed Mr Aamer had left the US dentention centre in Cuba
Friday 30 October 2015 10:06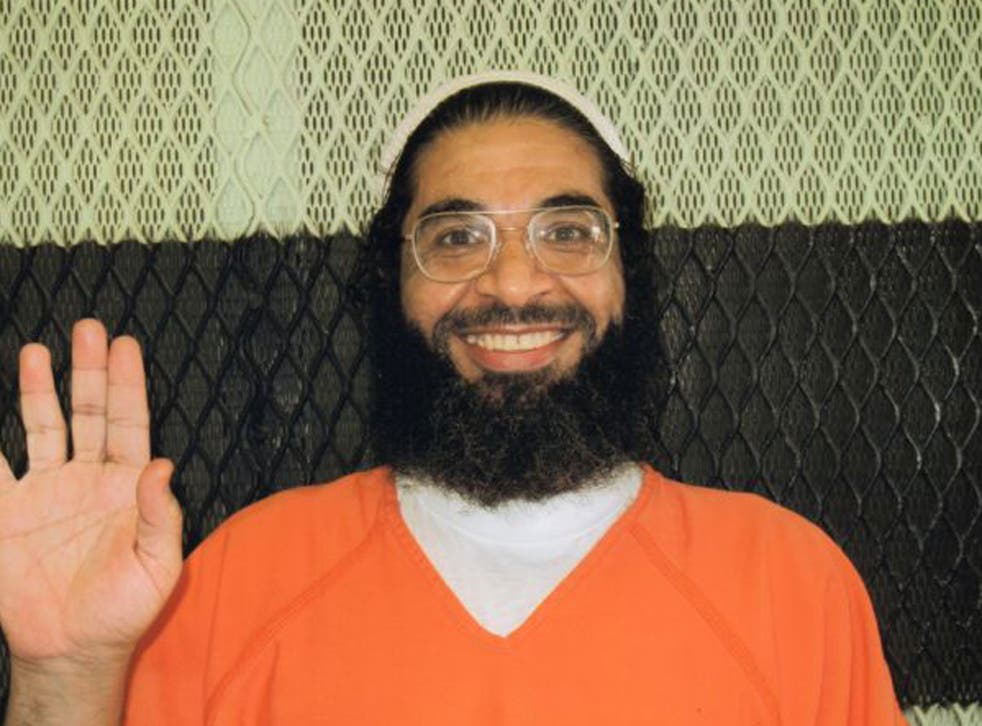 Shaker Aamer has been released from Guantanamo, the UK foreign secretary Philip Hammond confirmed on Friday.
The Saudi Arabian citizien, who has indefinite British residency rights, is believed to be due back in London at around midday today. He will be reunited with his wife and four children, who he has not seen in 14 years. This is how his case unfolded over the years:
1968: Mr Aamer was born in Saudi Arabia and grew up in Medina.
1985: He moved to America and studied in Georgia and Maryland before working as a translator for the US Army in the Gulf War.
1996: Mr Aamer was granted leave to remain in the UK after he moved to Battersea, south-west London, where he met his British wife Zin Siddique. The couple married the following year and have four children together.
2001: Mr Aamer was seized in Afghanistan, where he claims he was working for a charity, by bounty hunters who handed him over to US forces.
2002: He was transferred to Guantanamo on February 14, accused of aiding al Qaida.
2005: Mr Aamer lost half his body weight in a hunger strike after he became an unofficial spokesman for detainees in the prison.
2006: His lawyers filed a report alleging Mr Aamer had been held in solitary confinement for 360 days and was tortured by beatings, exposure to temperature extremes, and sleep deprivation.
2007: Mr Aamer was cleared for release to Saudi Arabia after former foreign secretary David Miliband requested he be freed along with four other British residents in the prison.
2009: He was deemed safe for release a second time by a US tribunal. Again he was not freed after America refused to let him return to the UK.
2010: Mr Aamer's 12-year-old daughter Johina wrote a letter to then-prime minister Gordon Brown asking for his freedom while hundreds of people took to the streets in London protesting against his imprisonment.
2012: A series of protests took place across England to mark the tenth anniversary of his detention in February.
16 January, 2015: US president Barack Obama said he would "prioritise" his case after Prime Minister David Cameron raised Mr Aamer's plight in high-profile talks.
25 September, 2015: The US government formally notified the UK authorities that they would be returning Mr Aamer, although no date was set for his release.
30 October, 2015: Foreign Secretary Philip Hammond confirmed Mr Aamer's release from Guantanamo Bay.
Press Association
Register for free to continue reading
Registration is a free and easy way to support our truly independent journalism
By registering, you will also enjoy limited access to Premium articles, exclusive newsletters, commenting, and virtual events with our leading journalists
Already have an account? sign in
Register for free to continue reading
Registration is a free and easy way to support our truly independent journalism
By registering, you will also enjoy limited access to Premium articles, exclusive newsletters, commenting, and virtual events with our leading journalists
Already have an account? sign in