Solar eclipse 2015: EasyJet airline staff photograph solar eclipse at 37,000ft in the air
UK flight was en route to Icelandic capital as it passed over the Faroe Islands
Rose Troup Buchanan
Friday 20 March 2015 19:42 Comments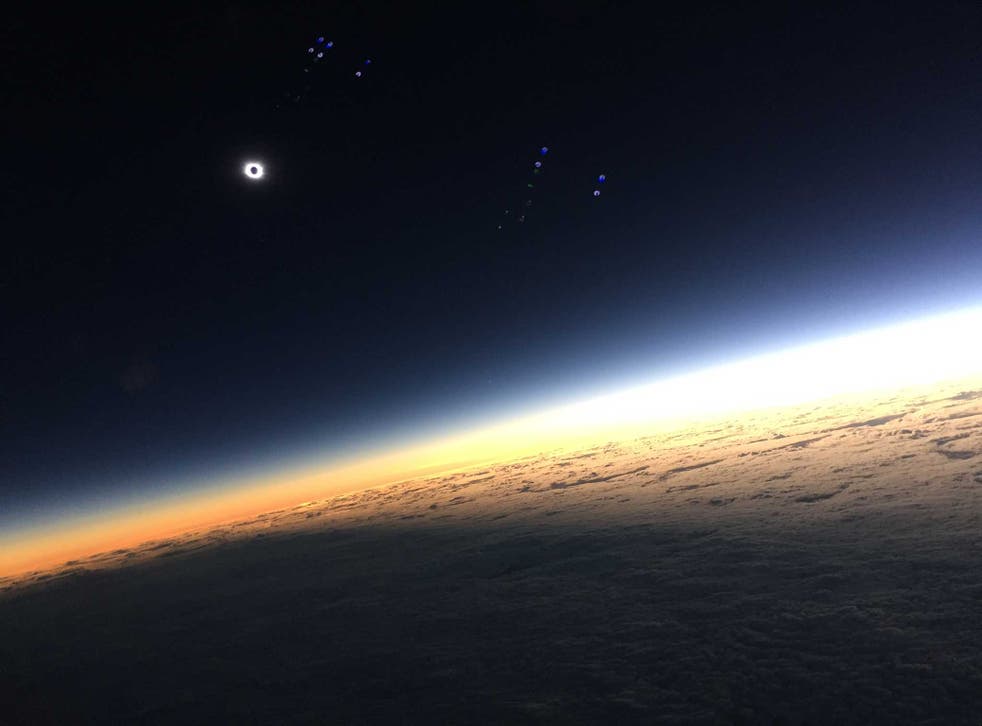 Amazing images have shown today's solar eclipse from a completely different perspective.
Captured from the flight deck of EasyJet's service from Belfast to Reykjavik, Iceland's capital, the photograph was taken as the aeroplane passed over the Faroe Islands at 37,000ft.
An EasyJet spokesperson confirmed to The Independent that the photographs were genuine, unlike this spoof image that did the rounds earlier, adding that the First Officer who took the images has elected to remain anonymous.
EasyJet's commercial manager for Iceland Ali Gayward described the experience of the eclipse as "the best view anywhere in the world from 37,000 feet."
Flight trackers for the commercial airline flight EZY6747, which took off from Belfast this morning at 8.05, shows that the pilot treated all his passengers to the spectacular view, circling above the Faroe Islands so passengers on both sides of the plane could see.
The archipelago, a self-governing country within the Danish nation situated between the Norwegian Sea and the North Atlantic Ocean, was the perfect location to witness the eclipse.
Many professional and amateur astronomers fly out specifically – and were rewarded when the islands were plunged into darkness for two minutes as the total solar eclipse occurred.
But even their view may have been battered by the passengers if the stunning photographs released today are anything to go by.
Register for free to continue reading
Registration is a free and easy way to support our truly independent journalism
By registering, you will also enjoy limited access to Premium articles, exclusive newsletters, commenting, and virtual events with our leading journalists
Already have an account? sign in
Join our new commenting forum
Join thought-provoking conversations, follow other Independent readers and see their replies