St Petersburg bombing suspect arrested near Moscow, officials say
Suspect is ninth person to have been detained on suspicion of collusion with bomber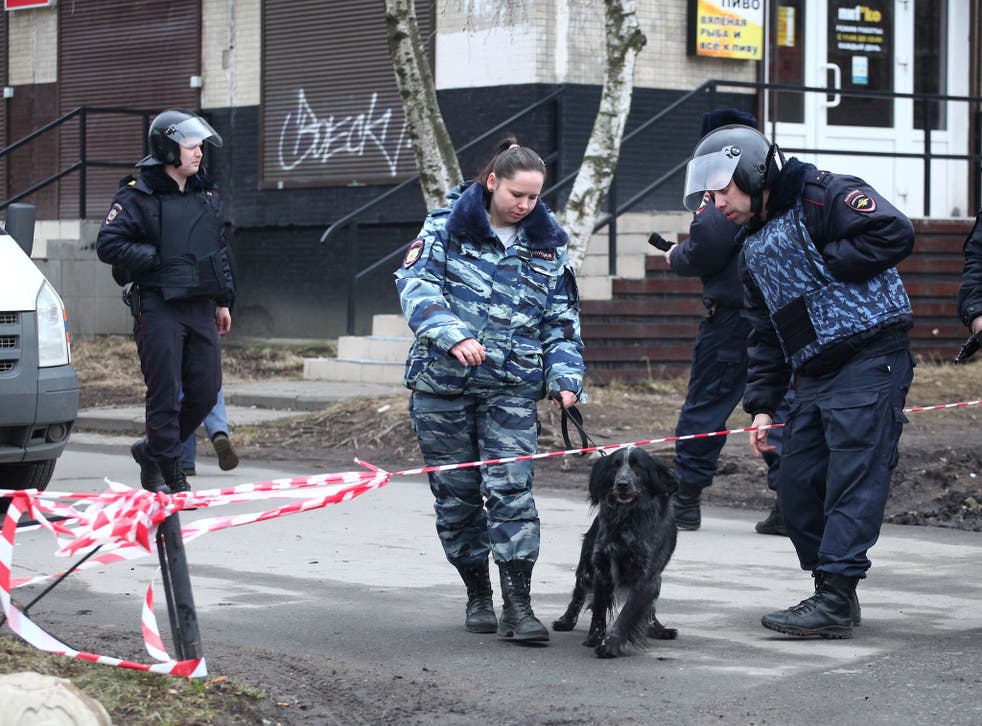 A suspect accused of plotting the St Petersburg bombing attack has been arrested near Moscow, according to Russian officials.
Russian authorities said the man was detained in the town of Odintsovo and was being questioned.
Russia's Federal Security Service, as cited by RIA news agency, identified him as Abror Azimov, who was born in 1990 and is from Central Asia.
Russia Today posted a video of the alleged suspect being detained by multiple agents near a railway track. In the video, he is tackled to the ground and a handgun is found in his waistband.
The Independent could not immediately verify the video, which is circulating online.
The suspect is the ninth person to have been detained on suspicion of having colluded with the bomber, Akbarzhon Jalilov, since the attack on 3 April.
Russia President Vladimir Putin lays flowers at scene of blast in St Petersburg
Azimov has been accused of training Jalilov to use the bomb, which he took with him on a train and detonated, killing himself in the explosion.
The attack happened the same day that leader Vladimir Putin was visiting the city.
The death toll came to 14 people.
A further 49 people were sent to hospital.
The blast took place between Sennaya Ploshchad and Tekhnologichesky Institut underground stations.
Earlier this month, eight people were detained by authorities - six of them in St Petersburg and two in Moscow.
The bomber, Jalilov, developed an interest in Islam and went to Turkey, according to police, but they are unsure whether he then went to Syria, or whether he meant to also kill himself in the blast.
During raids of the detainees' departments, police said they found guns, ammunition and an explosive device similar to that used on the metro.
Join our new commenting forum
Join thought-provoking conversations, follow other Independent readers and see their replies