Stray dog follows climbing expedition to become first to reach Himalayan summit
Expedition leader Don Wargowsky gave the dog a sleeping mat and jacket to use as a bed in his tent for three weeks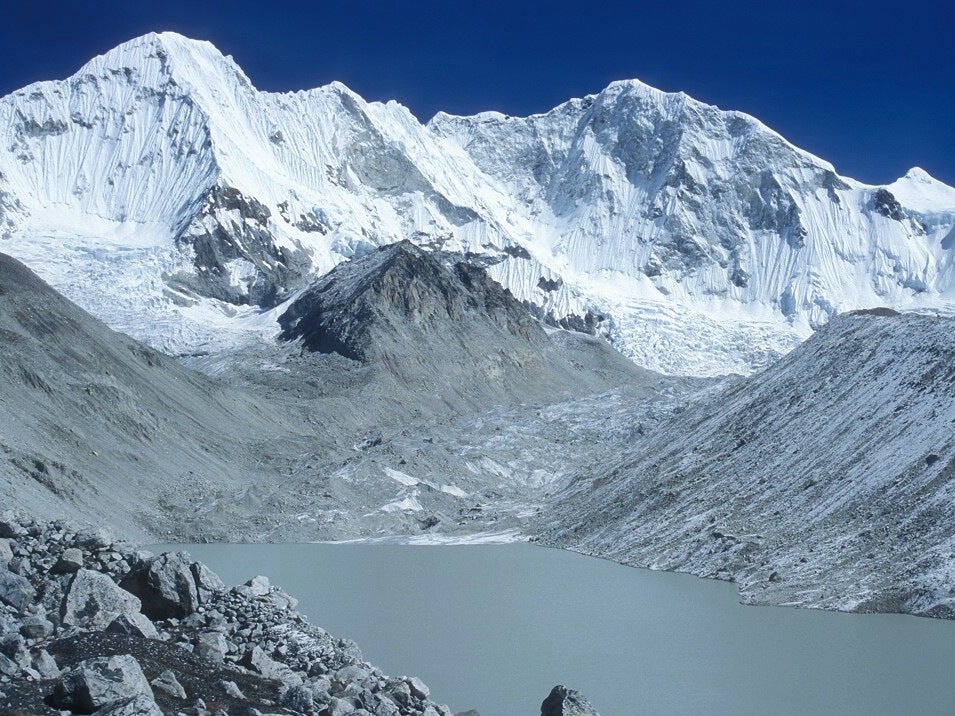 A stray dog called Mera is believed to have become the first of her species to ascend a 7,000 metre high mountain.
After befriending climbers on a mountaineering expedition in Nepal, the creature joined them as they made their way up Baruntse, a peak in the Himalayas just south of Mount Everest.
Mera, who appears to be a cross between a Tibetan mastiff and a Himalayan sheepdog, joined the team as they were descending from the summit of the Mera Peak nearby.
The 45-pound animal crossed a glacier and made a beeline past other climbers for the group's leader Don Wargowsky, he told Outside magazine.
For the next three weeks he shared his tent with the dog, giving it a sleeping pad and a jacket to use as a bed.
The dog in photography: 1839-Today
Show all 11
Due to the prevalence of rabies among some dogs in Nepal, strays are often not treated with much care, but Mera apparently won over the sherpas accompanying the mountaineers with her excellent climbing skills.
"They'd never seen anything like this happen. They said she was a special dog, that she brought luck to the expedition," Mr Wargowsky said. "Some even thought she was blessed."
At one point the dog was unable to follow the climbers and spent two nights alone on a glacier as high winds raged.
Mr Wargowsky was convinced she would be unable to survive, but when two sherpas had to return in that direction they encouraged her to cross the difficult section. Eventually she was able to follow the climbers and continue her ascent.
At a later point Mr Wargowsky tied her up at a base camp as the next section of climbing involved travelling along a ridge with "vertical snow" and drops of thousands of feet on either side.
But Mera chewed through the rope and caught up with the team in less than an hour, he said.
At the next base camp, bad weather closed in and Mr Wargowsky and Mera shared his tent for four days, with the mountaineer sharing his meals with the dog.
When they finally set out for the summit at 2am, Mr Wargowsky left the animal sleeping in his tent. She reportedly slept until morning and then caught up with the team, crossing terrain which had taken the mountaineers seven hours in just two.
On the final ridge the dog ran ahead of the climbers, who were moving slowly due to the rarified air at high altitude. Despite fine weather, the wind-chill factor also meant it was around -20C.
"I'd never been on top of something like that with a dog. She was leaning up against me and wanting to be petted. It was pretty surreal," Mr Wargowsky said.
Although he was unable to fly the dog out of Nepal, but she has been adopted by the expedition's base camp manager, Kaji Sherpa.
Join our commenting forum
Join thought-provoking conversations, follow other Independent readers and see their replies