'Age of impunity': What years of attacks on Syria hospitals mean for the world
Campaigners warn the brutal Syrian conflict could become 'the blueprint for future wars'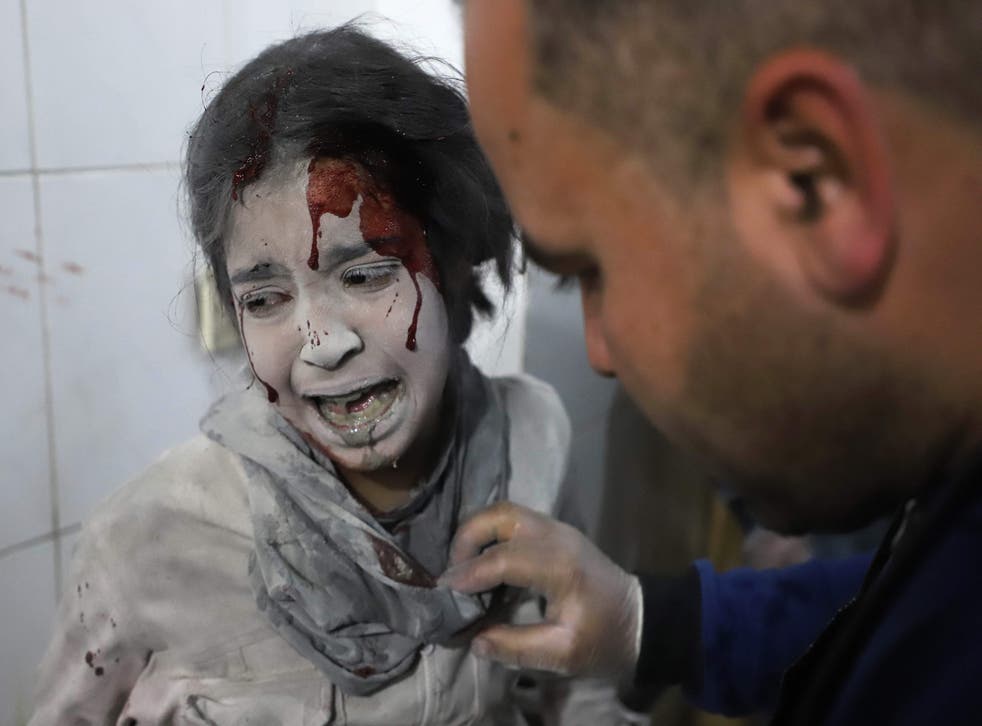 Unable to get Russian or Syrian regime forces to abide by the rules of war, or to get the United Nations or international community to enforce them, Syrian relief workers led by cardiologist Hassan al-Araj built a hospital inside a cave perhaps 50 metres below the surface, to shield it from constant bombardment in rural Hama province.
But the facility continued to be targeted, perhaps with intelligence provided by turncoats, or even by UN employees secretly working on behalf of Bashar al-Assad. In April 2016, Araj was struck and killed in an airstrike at the entrance of the Cave hospital, which has been renamed in his honour.
Nearly 10 years of war have devastated Syria's health system, but nowhere more so than in opposition-held districts of the country that have been targeted by what aid workers describe as a years-long campaign of Russian and Assad regime bombings and airstrikes that appear designed to make those areas of the nation uninhabitable.
"To date, the international community has proven unable to hold responsible parties accountable for abuses committed during the conflict," said a report, "A decade of destruction" released on Wednesday by the International Rescue Committee aid organisation.
The report, based on a survey of civilians and healthcare workers in the rebel-held northwest of the country, comes as the country approaches the 10-year anniversary of the conflict, which began after Assad regime enforcers abducted and tortured a group of children in the city Daraa for protesting Syria's decades-long dictatorship.
The survey found that a third of those interviewed directly witnessed an attack on a healthcare facility and half said they fear seeking medical care for fear of attacks.
Campaigners have struggled to find a remedy for the lack of meaningful international response to abuses committed during the Syria conflict, which has devolved from a peaceful civil uprising, inspired by the 2011 Arab revolts in Egypt and Tunisia, to a mult-faceted civil conflict involving global powers, regional states, and armed extremist and separatist groups squaring off against each other.
In a press release, David Miliband, president and CEO of IRC, called Syria a "poster child" for what he described as the "age of impunity, where the rules of war are ignored, and attacks on healthcare in violation of international law continue without consequence", and warned that the country could become "the blueprint for future wars in which the lawlessness and brutality of the last decade becomes the norm, and no longer the exception".
Just days after a German court convicted and sentenced a Syrian regime intelligence official for complicity in torture and other crimes against humanity, campaigners petitioned French prosectuors on Tuesday to investigate the Damascus regime for the use of chemical weapons against civilians during the conflict.
"We have compiled extensive evidence establishing exactly who is responsible for these attacks," Hadi al Khatib, founder and director of the research and advocacy group Syrian Archive, said in a statement.
"The Syrian government still has not come clean about its chemical weapons production, use and storage, which means it still poses a threat to its own civilians, as well as to international peace and security. It must be held accountable."
A similar complaint was filed in Germany last year.
The alleged targeting of medical facilities has been a particularly egregious violation of the rules of war, challenging attempts to treat civilians in sometimes dire need of medical attention. In the first five years of the conflict alone, the advocacy group Physicians for Human Rights, counted 400 attacks on 276 medical facilities, leading to the deaths of 768 medical personnel.
In one account collected by the International Rescue Committee, one physician said a hospital where he was working was struck four times.
"The building was razed to the ground," the physician, a surgeon named Dr Sayed, said. "There was no time for us to do anything to prepare or evacuate. We were all underneath the rubble. We began treating people as quickly as we could. In the end, there were five fatalities among the hospital staff and three patients died."
Fighting in northwest Syria has calmed since a March 2020 agreement struck between Russia and Turkey, which serves as the patron of the opposition-held districts abuting its southeast border.
But in the four months before the shaky truce, nearly 1 million people were displaced, and medical facilities were targeted 40 times in the 10 months before March 2020.
The subsiding of intense warfare has coincided with the coronavirus pandemic, with Covid cases jumping five-fold to more than 41,000 across Syria in January, adding further burdens to the country's healthcare system.
Aid workers are now worrying that those with Covid symptoms may be avoiding treatment or testing for fear that hospitals and clinics remain unsafe as well as woefully unprepared.
"There was no process to absorb a disease like that in our areas, because of the shortage in medical equipment, the shortage in dedicated spaces, the shortage in ventilators and ICU beds at the hospitals," said Dr Sayed.
"There is a high population density, there is lack of awareness, and these are all the ingredients for the disease to spread."
Join our new commenting forum
Join thought-provoking conversations, follow other Independent readers and see their replies