The Wildlife Justice Commission: International body launches in effort to combat biggest 'Al Capone' poachers
An international body is to tackle the organised criminals behind the poachers
Cahal Milmo
Tuesday 14 July 2015 16:28 Comments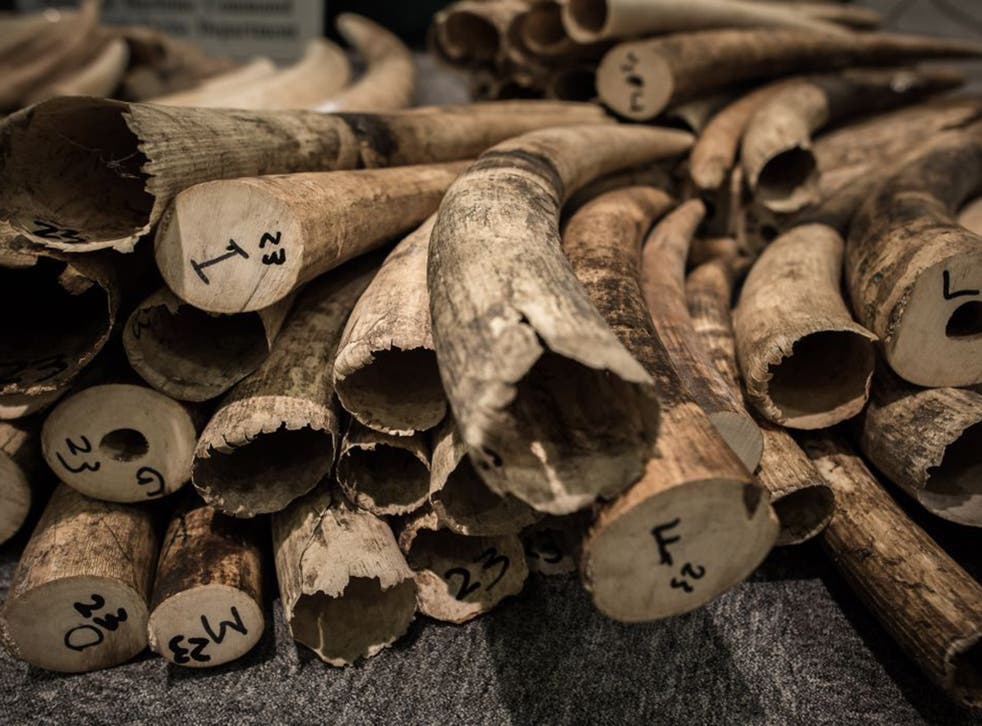 The head of a new organisation set up to tackle international wildlife crime syndicates has vowed to bring down the "Al Capones" behind the £86bn global trade in commodities from rhino horn to tuna.
The Wildlife Justice Commission (WJC), based in The Hague, launches this week with a mandate to move beyond the prosecution of poachers killing endangered species in sub-Saharan Africa to pursuing the "kingpins" who often dabble in multiple forms of criminality.
The organisation – which aims to combine hi-tech investigative techniques with a new type of accountability hearings – represents a dramatic departure in efforts to halt an epidemic of poaching and smuggling. Experts warn that species such as the rhino will be extinct in the wild by the end of the decade.
Campaigners have long been frustrated at the lack of an international mechanism to deal with organised wildlife crime. The lack of transnational co-ordination is exploited by those who pillage resources from ivory to timber, to bird and lizard smuggling.
But through a combination of cutting-edge techniques, including DNA profiling and GPS tracking of shipments, and the establishment of a high-level panel to adjudicate on evidence, the commission claims it will be able to demand those accused of corruption and smuggling appear before fact-finding hearings in The Hague.
Among those it expects to target are corrupt government ministers and high-level businessmen hiding illegal activities behind legitimate companies. Sam Muller, director of the WJC and a former official at the International Criminal Court (ICC), said that justice systems in many parts of the world were unable – and too often unwilling – to deal with transnational wildlife crime.
"There are very sophisticated criminal syndicates, and the current system does not sufficiently go after the proverbial 'Al Capones' of these syndicates. That is what we will be doing," he said.
"We want to go after the really big fish, and this makes it potentially dangerous. We are looking to go after people who are potentially in the nexus between politics, business and lots of other shady stuff, and who have means at their disposal."
In pictures: Rare forest elephants evacuated to a protected zone in Ivory Coast

Show all 8
While the organisation goes public this week, it has been working behind the scenes for eight months, gathering information on networks that traffic ivory and rhino horn from Africa to Asia. Rhino-poaching in South Africa alone has increased hugely, with 1,215 animals killed in 2014 compared to 13 in 2007. In the first four months of 2015 there has already been an 18 per cent increase in poaching compared to 2014.
According to one official estimate, eight out of 10 rhinos killed in South Africa's Kruger National Park are smuggled to Asia through neighbouring Mozambique, often passing through Kenya and Ethiopia.
Campaigners point out that commodities such as rhino horn, prized in traditional oriental medicine, fetch high prices but have a low risk of swingeing punishment. At £32,000 a kilogram, rhino horn is worth more by weight than gold, and is not far from the street value of cocaine.
But while a drug dealer can expect a 16-year prison sentence if caught with a significant quantity of a Class A drug, and a six-figure fine (rising to 40 years' imprisonment and, for example, a £3m fine per kilo of cocaine in the United States), the equivalent punishment for rhino horn smuggling is an average jail term of less than two years.
The WJC investigators say such a juicy risk to reward ratio has attracted international networks already running a portfolio of cross-border criminal activities, including tax evasion and people smuggling.
Mr Muller said: "These are kingpins who happen to be in the rhino trade, but they have a wide array of areas of activity. They may also be involved in human trafficking."
The organisation, which is funded by donors including the Dutch lottery, works with wildlife charities already active in areas afflicted by poaching and smuggling to gather evidence on the gangs.
Harnessing the services of specialists, including British experts in areas such as money laundering, the WJC aims to produce evidence of the standard necessary for national prosecuting authorities to bring charges. It will then present its resulting "map of facts", outlining the modus operandi of a crime network and the key individuals involved, to national law enforcement agencies and prosecutors seeking action.
But where the WJC aims to achieve a seismic shift in what it admits is a losing battle against wildlife crime is the establishment of a further procedure if national agencies fail to act. An Accountability Panel, made up of high-level international law practitioners, will hold formal hearings on the one to two areas of wildlife crime selected each year by the WJC for investigation.
Those implicated in an investigation will be asked to testify at a formal hearing, before the panel publishes a ruling of the facts on the illegal activity, and names those it has found to be involved. But unlike the ICC, the WJC has no powers to order arrests or impose penalties.
Mr Muller said that establishing a fully fledged court with powers similar to the ICC would take so long that "there would be no rhino left" . Instead, the new body argues that shining a light on the upper echelons of the wildlife trade will mobilise public opinion to the extent that governments will act.
Mr Muller said: "What we have is the power of public opinion, and its ability to say that there should be a serious effort to go after these people." The commission expects to finalise its first "map of facts" by November, potentially leading to a hearing in The Hague on rhino poaching early next year.
Register for free to continue reading
Registration is a free and easy way to support our truly independent journalism
By registering, you will also enjoy limited access to Premium articles, exclusive newsletters, commenting, and virtual events with our leading journalists
Already have an account? sign in
Join our new commenting forum
Join thought-provoking conversations, follow other Independent readers and see their replies