There are only two truly intact forests left on Earth, study claims
Roads have carved up the wilderness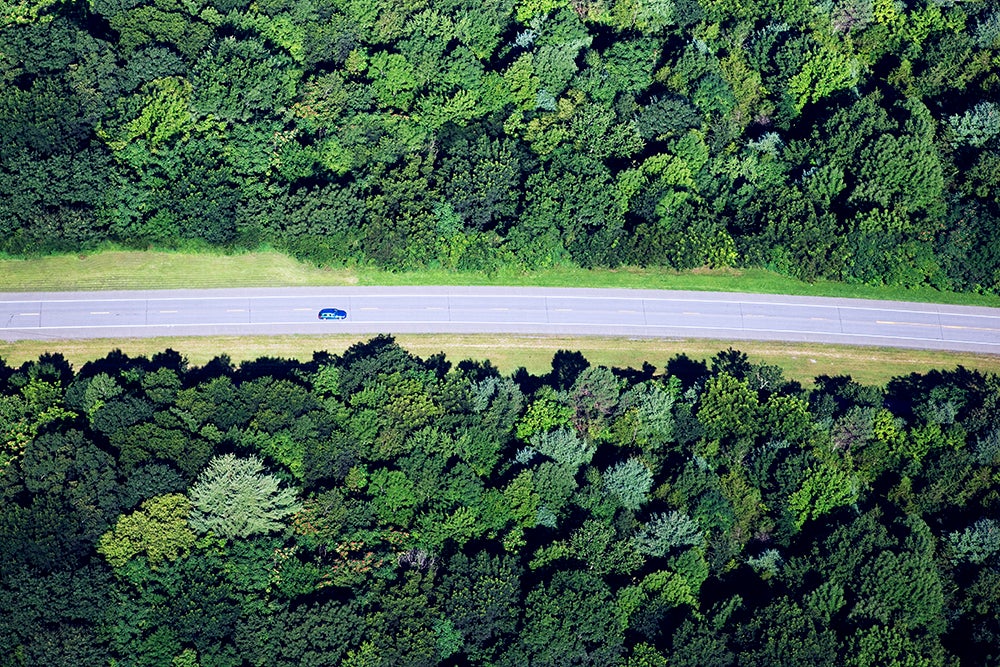 Can a forest be considered a forest if it is carved up by roads and highways? No, say a team of researchers who studied forest fragmentation and its lasting impact on Earth's ecosystems.
"There are really only two big patches of intact forest left on Earth, the Amazon and the Congo, and they shine out like eyes from the centre of the map," lead author Nick Haddad, a professor at North Carolina State University, told the New Yorker.
The "persistent, deleterious and often unpredicted" effects of human settlement were laid bare by the study, funded by the National Science Foundation, which saw 24 scientists from around the world examine the results of seven experiments that took place on five continents.
Though forests may be protected from extensive development, wide roads snaking through them can be damaging enough.
"Nearly 20 percent of the world's remaining forests are the distance of a football field, or about 100 metres, away from forest edges," Haddad elaborated. "Seventy percent of forest lands are within a half-mile of forest edges. That means almost no forests can really be considered wilderness."
The study focused specifically on the effects of this on wildlife and the results were pretty shocking.
Plant and animal diversity can be reduced by anywhere from 13 to 75 percent in fragmented habits, with birds, mammals, insects and plants all being affected. The food chain can be skewed too, with forests with more edges being a coup for predators but bad news or those they prey on.
Another problem is that the effects of forest fragmentation may only become apparent years later, and get worse over time.
"The effects of current fragmentation will continue to emerge for decades," the study claims. "We still haven't seen the full extent of what our slicing and dicing of the forests has wrought."
Join our commenting forum
Join thought-provoking conversations, follow other Independent readers and see their replies