Saudis express doubts over Theresa May's claim to act as role model for oppressed women
Prime Minister made a point of rejecting the kingdom's strict dress code for women by not wearing a headscarf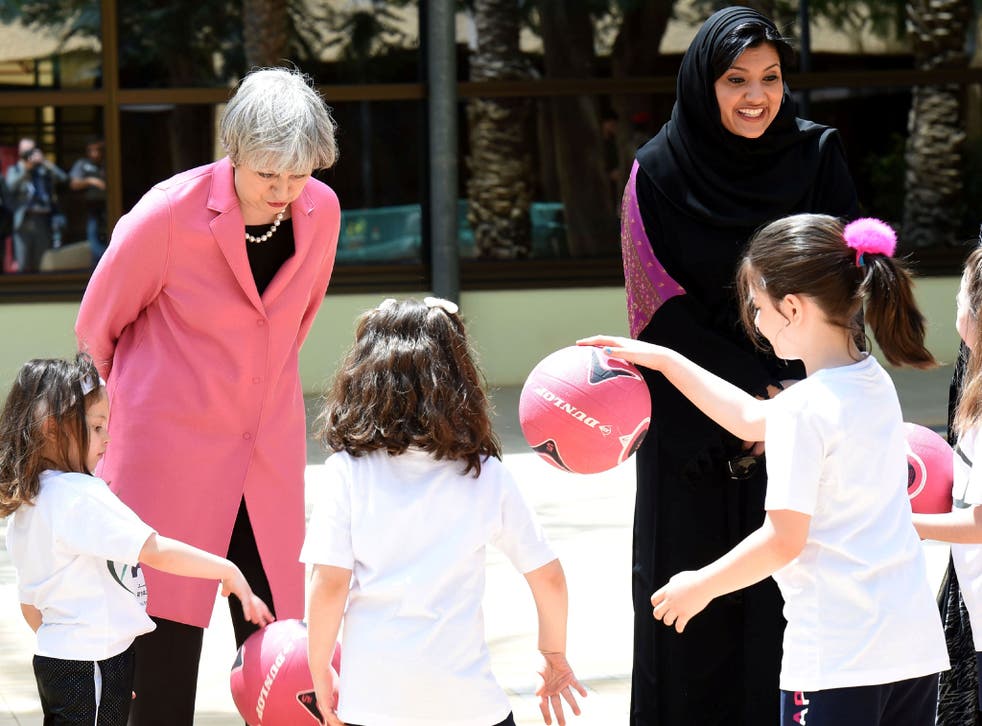 Women in Saudi Arabia have given a distinctly lukewarm response to Theresa May's aim to inspire women in the country.
The Prime Minister made a point of rejecting the kingdom's strict dress code for women by not wearing a headscarf throughout her three-day visit.
She said she hoped to be an inspiration to oppressed women across the country.
But Mariam um Nawaf, a middle-aged mother of 2, sounded unimpressed by the gesture.
"Sometimes it is this kind of international statement that slows progress actually," she told The Independent from the King Abdul Aziz camel festival.
"Look at the [recent civil rights movement to allow women to drive.] The authorities were gradually getting there, they were probably going to relax the rules thanks to gentle pressure from the people.
"It's when other governments and charities like Amnesty get involved shouting 'Let them drive! Let them drive!' that they close up and stop any talk of reform.
"In Saudi Arabia [change] must happen at its own pace."
Theresa May arrives in Saudi Arabia without a headscarf
Another woman – a 19-year-old who asked not to be named in case her father disapproved - said: "We welcome any woman leader of course.
"I would like to see her talk with our government. But maybe she knows nothing about Saudi Arabia?
"We are not all backwards. We know women can be politicians. That doesn't mean they do a good job."
The verdict on Ms May's intervention in the conservative kingdom's equal rights agenda came after the Prime Minister said she hoped her visit would show "what women can achieve and how women can be in significant positions".
Ms May met a group of Saudi schoolgirls and was shown round the Leadership Institute in the capital, Riyadh, by Princess Reema, vice-president of the Saudi General Sports Authority, who is involved in modernisation plans in the kingdom .
Saudi Arabia wants to boost the proportion of women who work from 22 per cent to 30 per cent by 2030.
Conservative clerics in the kingdom oppose physical education for girls as "immodest" and the subject has not been on the school curriculum.
Bethan McKernan contributed reporting from Riyadh
Join our new commenting forum
Join thought-provoking conversations, follow other Independent readers and see their replies