These are the 18 most corrupt countries in the developed world
The wealthy, democratic nations where corruption is most rife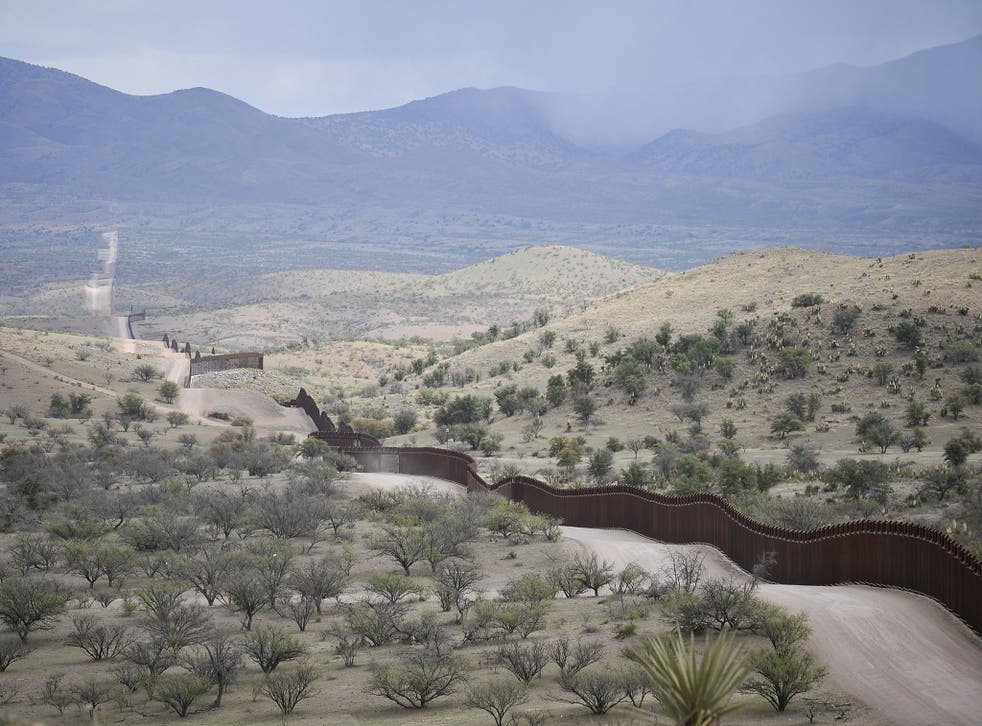 Every year, Transparency International, the global anticorruption coalition, releases its Corruption Perceptions Index, a survey into the countries people perceive as the most corrupt on earth.
As Transparency International notes, there is no hard and fast way "to assess absolute levels of corruption in countries or territories on the basis of hard empirical data." This is basically because, by its very nature, corruption is usually hidden from the public.
But it creates a ranking based on several other corruption studies, and gives 168 countries a ranking out of 100, where 100 is the least corrupt and 0 is most corrupt. This helps to give a pretty good idea of where in the world is most corrupt.
The countries seen as most corrupt tend to be in Africa and the Middle East, in societies with weak legal and governmental systems and widespread poverty. For example, Somalia tops this year's list, with North Korea and Afghanistan close behind.
Business Insider decided to take a look at the wealthy, democratic nations where corruption is most rife. To do so, we looked at the positions of countries within the Organisation for Economic Co‑operation and Development (OECD) and then picked out those with the highest levels of perceived corruption.
18) Ireland — Scoring 75 points overall, Ireland was one of the less corrupt countries worldwide. However a 2015 documentary from TV network RTE showed that politicians at all levels in the country had incorrectly declared their interests, with certain councillors had seeking cash payments in return for their services.
17) Japan — While Japan is relatively uncorrupt by global standards, GAN Integrity's anticorruption portal note that there is a traditional practice (known as amakudari) of assigning retired government officials to top positions within Japanese companies, even if they do not have the proper experience.
16) Chile — Despite being one of the most corrupt countries in the OECD, Chile is one of the least corrupt in Latin America, where countries like Brazil, Venezuela, and Paraguay are riddled with bribery and fraud. Overall, Chile scored 70 points, three fewer than in last year's index, meaning it has become slightly more corrupt in the past 12 months.
15) Estonia — In 2012, Estonia's president, Toomas Hendrik Ilves, helped implement an anticorruption act to increase transparency in the public sector. It has helped improve its Corruption Index score grow from 69 to 70.
14) France — France has become slightly less corrupt in the past year, gaining a single point and scoring 70 out of 100, and corruption is not massively widespread. GAN notes that "The Penal Code criminalises active and passive bribery and bribery of national and foreign officials."
13) Portugal — In an Ernst & Young survey in June 2015, 83% of Portuguese citizens said that corruption and bribery are widespread in the country, and in 2014, former Prime Minister Jose Socrates was detained on suspicion of tax fraud and money laundering. Portugal scored 63 points in the Transparency Index.
12) Poland — Scoring 62 points in the Index, Poland just misses out on being one of the 10 most corrupt OECD nations.
According to GAN Integrity: "Political corruption constitutes a challenge to fair business as politicians use their positions to gain benefits, and practices of nepotism and cronyism are widespread."
11) Israel — The OECD's poorest nation is also one of its most corrupt, scoring 61 out of 100 in the Corruption Perceptions Index. In May 2015, former Prime Minister Ehud Olmert was convicted of illegally taking more than $150,000 from an American tycoon.
10) Slovenia — There have been several high-profile corruption scandals in Slovenia in recent years. For example, in 2013 and 2014, there were mass protests against Prime Minister Janez Janša and opposition leader Zoran Janković because they had been accused of failing to properly declare their personal assets.
9) Spain — Before his recent reelection, Spanish PM Mariano Rajoy was accused of corruption by prominent opposition figures, and just this week a new scandal hit the ruling Popular Party, when 24 people were arrested over bribery allegations. Overall, Spain gained 58 points from Transparency International.
8) Czech Republic — In the most recent Corruption Perceptions Index, the Czech Republic gained 56 points, up from 51 in last year's survey. The score seems to reflect the end of a major political corruption scandal, which in 2013 led to then prime minister Petr Necas being forced to resign.
7) South Korea — Corruption was a big issue in South Korea in 2015, with Prime Minister Lee Wan-koo forced to resign in April after being accused of taking bribes in the suicide note of a prominent businessman. South Korea scored 56 out of 100 on the corruption index.
6) Hungary — Falling from 54 points in last year's survey to 51 now, Hungary has become more corrupt. The practice of giving doctors and surgeons a small bribe is widespread in the country, with one survey saying that 92% of Hungarians think it is an appropriate thing to do.
5) Slovakia — Also scoring 51 out of 100, Slovakia is up there with the most corrupt countries in Europe. In recent years, the so-called Gorilla Scandal — where politicians, officials, and business executives were accused of taking and giving bribes to secure contracts — has been high on Slovakia's political agenda.
4) Greece — Corruption in Greece has fallen since last year's survey, with the country scoring 46 points compared to 43 last time. The practice of "fakelaki," a colloquial term for bribes given to get better service, is allegedly widespread in the country.
3) Italy — Corruption in the Eurozone's third-biggest economy is often associated with former Prime Minister Silvio Berlusconi, who has been accused of corruption numerous times, was convicted of tax fraud in 2013, and was found guilty of bribing a senator in 2015. Italy scored 44 points in the Corruption Perceptions Index.
2) Turkey — Turkey ranks as the most corrupt country within Europe, scoring 42 points out of 100. In 2013, the country was rocked by a massive scandal involving the director of a state-owned bank, and many senior business people allegedly taking part in bribery, fraud, smuggling and money laundering.
1) Mexico — By far the OECD's most corrupt country is Mexico, scoring just 35 points. This is perhaps unsurprising given that Mexico is at the heart of the trade to bring drugs from Latin America into the US. Notorious drug lord Joaquin "El Chapo" Guzman has managed to escape prison twice, helped by giving huge bribes to prison officials.
Read more:
• 13 useful life hacks you can learn in a minute
• Why Microsoft's chatbot turned into a racist
• Everyone is worried that the China bubble will pop
Read the original article on Business Insider UK. © 2016. Follow Business Insider UK on Twitter.
Register for free to continue reading
Registration is a free and easy way to support our truly independent journalism
By registering, you will also enjoy limited access to Premium articles, exclusive newsletters, commenting, and virtual events with our leading journalists
Already have an account? sign in
Register for free to continue reading
Registration is a free and easy way to support our truly independent journalism
By registering, you will also enjoy limited access to Premium articles, exclusive newsletters, commenting, and virtual events with our leading journalists
Already have an account? sign in
Join our new commenting forum
Join thought-provoking conversations, follow other Independent readers and see their replies