This 'drinkable book' could save thousands of lives around the world
It educates as it purifies
Christopher Hooton
Wednesday 03 June 2015 09:20 Comments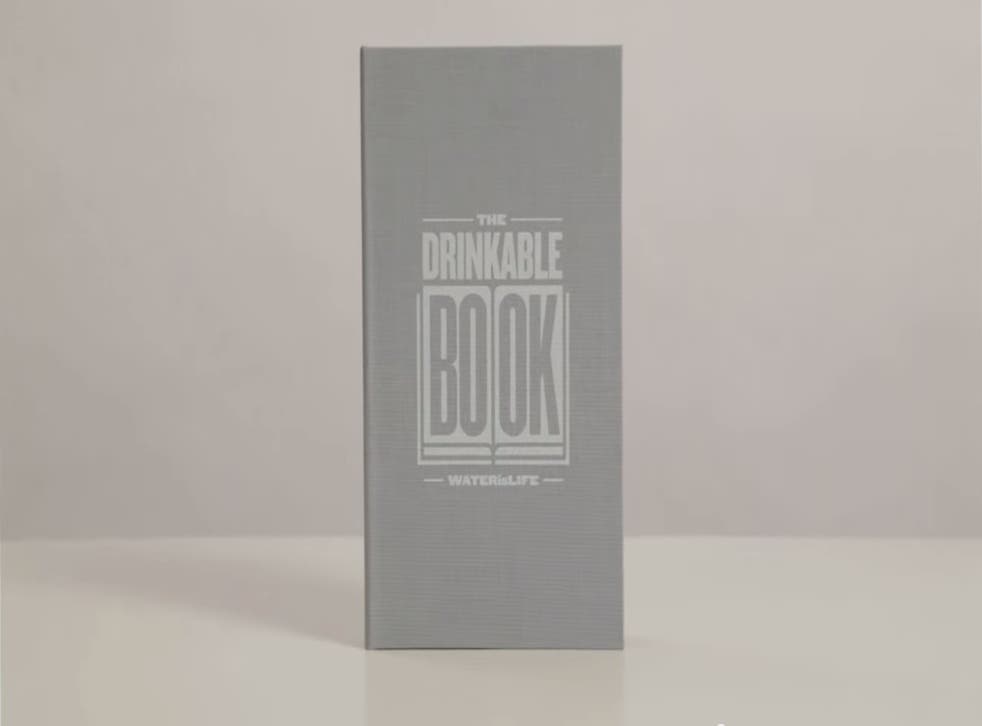 Water purification systems have advanced a lot in recent years, and now one team of scientists and designers have come up with those most elegant and accessible way of implementing them yet: a drinkable book.
By infusing a thick piece of paper with anti-microbial silver nanoparticles, Dr. Theresa Dankovich. of McGill University was able to make reducing the bacteria in water by more than 99.9% as simple as tearing a page out of a book and using it as a filter.
The book also educates as it purifies, being printed with food-grade ink containing instructions on how to use the paper properly and how to better avoid contaminated water.
According to the UN, 85% of the world population lives in the driest half of the planet, with 783 million people having no access to clean water. 6 to 8 million people are thought to die annually from the consequences of disasters and water-related diseases.
While other systems such as water bottles fitted with filtration systems already exist, the Drinkable Book is the most efficient yet.
It costs just pennies to produce, and each page can provide over a month of clean water.
Register for free to continue reading
Registration is a free and easy way to support our truly independent journalism
By registering, you will also enjoy limited access to Premium articles, exclusive newsletters, commenting, and virtual events with our leading journalists
Already have an account? sign in
Join our new commenting forum
Join thought-provoking conversations, follow other Independent readers and see their replies