TikTok: Parents call for crackdown on Skull Breaker Challenge which is hospitalising kids
Children are being unknowingly goaded into playing the cruel 'game' and a 12-year-old-boy was left with a broken wrist after having his legs swept out from underneath him
Louise Hall
Wednesday 19 February 2020 20:32 Comments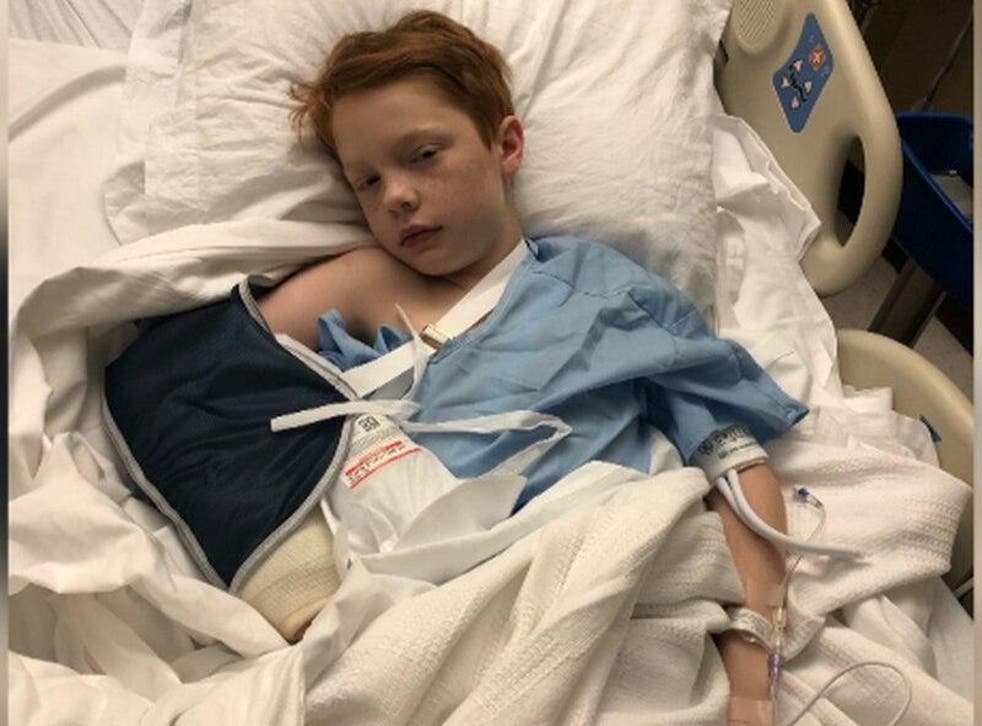 Children are risking serious injury and even death in the name of a brutal new TikTok craze titled the "Skull Breaker Challenge."
The challenge, which has recently emerged on the video sharing platform, involves three people who trick the person standing between them to jump and kick their legs out from underneath them while in mid-air, causing them to hit the ground.
Parker Smith, a 12 year old boy from Alabama was hospitalised after unknowingly participating in the dangerous 'game'.
"He was not prepared and had no idea what was happening," his mother said.
"The purpose of it is for them to fall backward," she said. "That's why they call it skull breaking. That's because it's intended to break the skull when you fall."
Authorities have warned that it is only a matter of time before it causes a fatality.
A 16-year-old girl in Florida also fell victim to the cruel prank after students told her they were working on a video for a school project.
An attorney for the girl has said that schools are not doing enough to stop children carrying out the prank, and that they will be taking legal action.
"Someone has to be held responsible for these horrific acts," the attorney said.
Police have warned children that those participating in the challenge could face assault charges if someone gets hurt.
Many teens are posting videos of the so-called challenge to TikTok to gain views and become the next viral video on the platform, which has over 500 million active users worldwide.
A spokesperson for TikTok says its community guidelines do not allow content that encourages or promotes these dangerous challenges and says any reported behaviour that violates those guidelines is removed.
This is far from the first time social media has been seen as encouraging children to participate in dangerous challenges.
In 2019 the blue whale challenge, an online 'suicide game' aimed at teenagers encouraged children to self-harm over a period of 50 days and culminating in the task to commit suicide.
The pass out challenge phenomenon that is said to have originated on direct messaging platform WhatsApp rose to notoriety in 2016 involves temporarily cutting off blood flow and oxygen to the brain and is thought to have left more than 80 children dead.
Register for free to continue reading
Registration is a free and easy way to support our truly independent journalism
By registering, you will also enjoy limited access to Premium articles, exclusive newsletters, commenting, and virtual events with our leading journalists
Already have an account? sign in
Join our new commenting forum
Join thought-provoking conversations, follow other Independent readers and see their replies