UltraRope: 'Revolutionary breakthrough' in skyscraper lifts means they could double in size
Innovation could transform the skylines of the world's major cities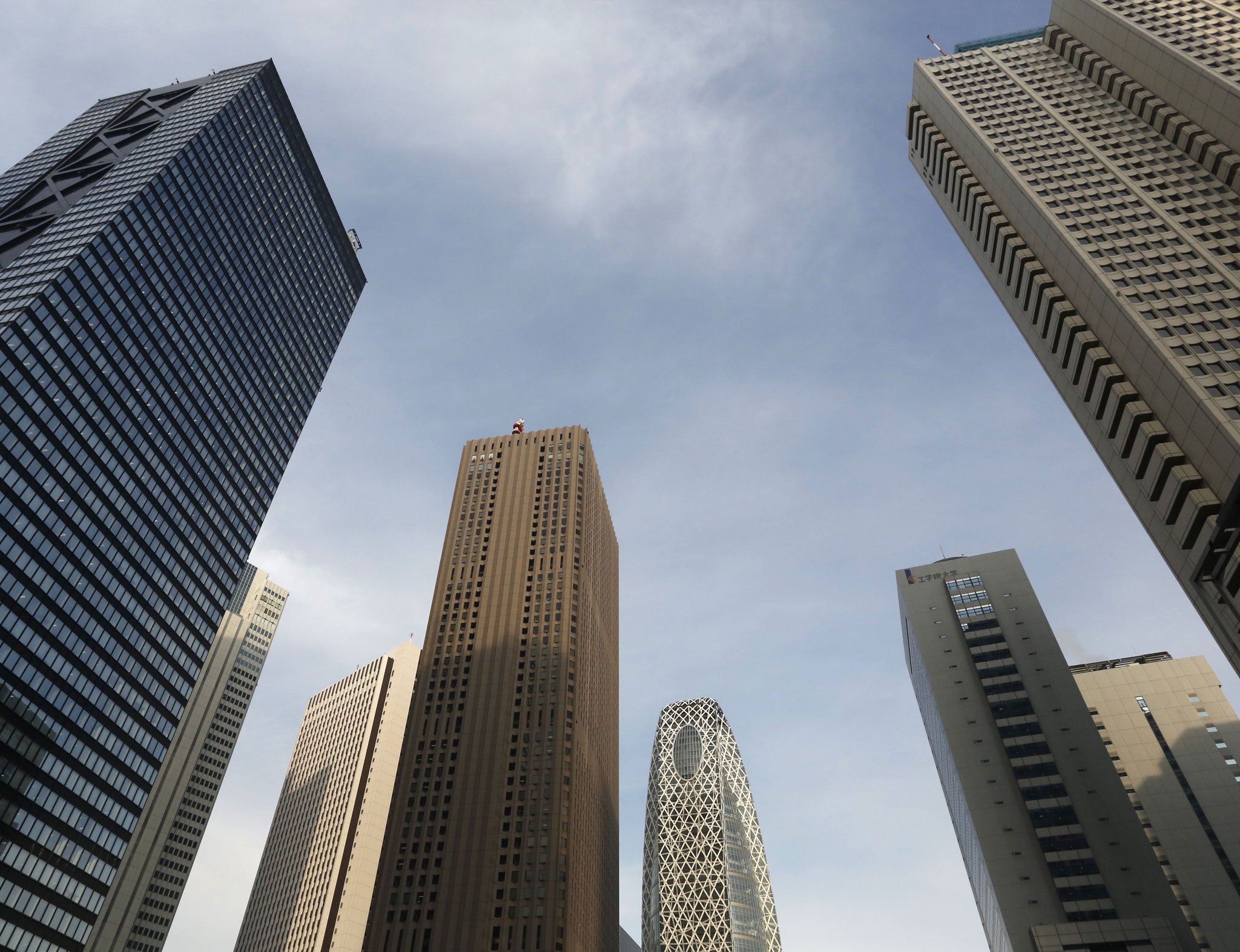 Skyscrapers of the future could rocket to twice the height of the world's current tallest building after a "revolutionary breakthrough" in reinforced elevator rope.
Offering a much stronger alternative to the steel cables used in lifts today, industry researchers announced the development of extremely durable carbon fibre wires today.
The new rope, invented by Finnish elevator company Kone, could extend up to a kilometre down a single elevator shaft, dwarfing the current record holder – the 2,716 feet Burj Khalifa hotel in Dubai.
Innovators claim the advance has the potential to transform the skylines of the world's major cities and offer a real solution to urban overcrowding.
Heralding the development as a solution the biggest problem facing leading architects around the world, Andrew Wood, executive director of the Council for Tall Buildings and Urban Habitat said: "This is finally a breakthrough on one of the 'holy grail' limiting factors of tall buildings – that is, the height to which a single elevator could operate before the weight of the steel rope becomes unsupportable over that height.
"So it is not an exaggeration to say that this is revolutionary. However, it is not just the enablement of greater height that is beneficial – the greater energy and material efficiencies are of equal value."
It is understood that ambitious building designers who aspire to construct ever taller record breakers are regularly hampered by the weight of the steel cables needed to raise and lower lifts.
Kone's carbon fibre rope, called UltraRope, is said to match the strength of steel cables while being much lighter - reducing the weight of cabling by about 90 per cent.
Join our commenting forum
Join thought-provoking conversations, follow other Independent readers and see their replies