World's worst abusers to be elected to UN human rights council
'If this were an election for a UN human rights abusers council, it would be more than proper to vote for China,' says Chinese dissident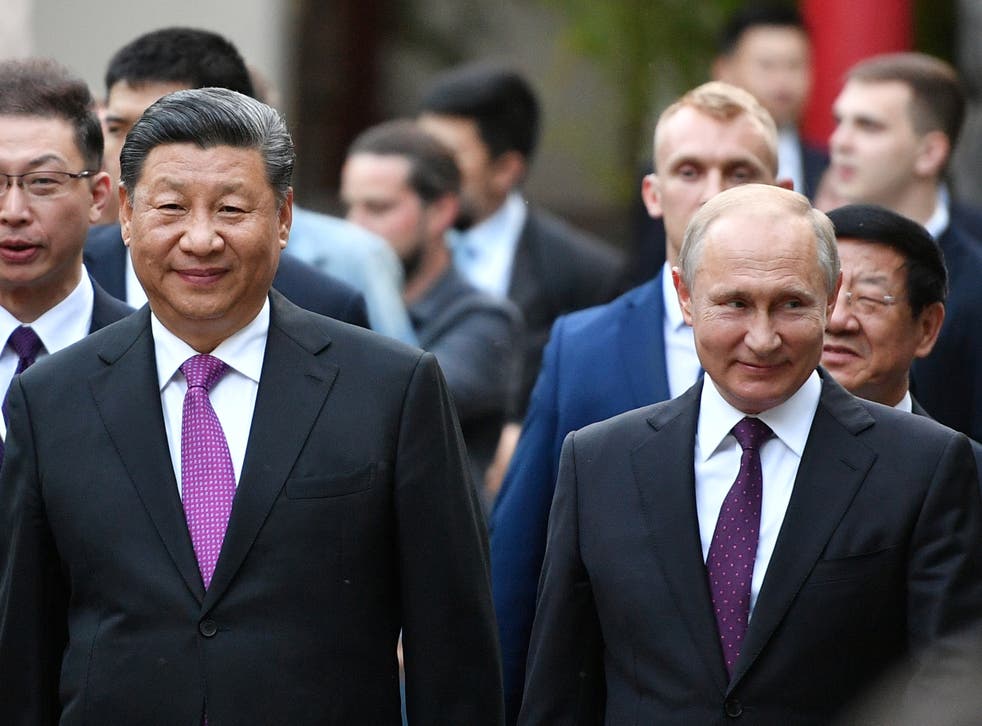 China, Russia, Cuba, Pakistan and Saudi Arabia are expected to be elected to the board of the United Nations Human Rights Council on Tuesday, prompting an outcry by human rights activists and exiled dissidents.
Campaigners have urged the EU and other member states to oppose the election bids put forward by these countries, which they say were deemed "unqualified" due to their human rights records.
UN Watch, a Geneva-based NGO, likened the expected election of these five countries to recruiting "a gang of arsonists into the fire brigade".
The UN has 15 three-year term vacancies on its council, comprising of 47 seats which are grouped into five regions.
As a result of backroom deals before the secret ballot at the UN general assembly in New York, Cuba and Russia are running with no opposition in their regional blocs while China, Pakistan and Saudi Arabia are competing with Nepal and Uzbekistan for four seats in Asia and the Pacific.
If a candidate receives fewer than 97 positive votes in the secret ballot, they lose the seat.
A briefing organised by UN Watch saw activists and dissidents speak out against the countries in the running for the council seats, all of whom highlighted abuses of power and lack of democratic freedom in the candidates.
Yang Jianli, the president of Citizen Power Initiatives for China and a former political prisoner, said that China was responsible for the "annihilation of political freedom in Hong Kong".
"By any standards China has grossly abused the UN human rights founding principle," he said. "If this were an election for a UN human rights abusers council, it would be more than proper to vote for China, since it leads the world in violating human rights."
He said victims of human rights abuses in China deserved to know how democracies, who had a duty to vote against Beijing, voted in the secret ballot.
Rosa María Payá, a Cuban activists whose father was the late dissident Oswaldo Payá, accused Cuba of using its seat "to protect their impunity, making sure the multiple accusations against them and criminal friends in Venezuela, China, Russia and Belarus do not prosper".
"The existence of a candidacy without competition of the Cuban dictatorship is not only an outrage agains the Cuban people, but also a shame on the governments that sit in the United Nations," she added.
From Russia, activist and dissident Vladimir Kara-Murza who has been poisoned twice, pointed out that it was unsurprising that questionable regimes could be elected to the council as Libya, Sudan and Saddam Hussein's Iraq had held seats before.
"Yet we still find it astonishing that Russia is considered a legitimate candidate let alone that it is likely to be elected," he said.
Mr Kara-Murza highlighted the confirmation that Russian opposition leader Alexei Navalny had been poisoned with Novichok, a highly controlled military grade nerve agent produced by the Russian state.
He added that the UN says countries on the council must "uphold the highest standards in the promotion and protection of human rights", and said: "If this is to have any meaning, the worst abusers of human rights should not be allowed to be given a seal of approval."
Shadow foreign secretary Lisa Nandy wrote to Dominic Raab, the Foreign Secretary, to demand that the UK opposes China's election unless Beijing agrees to allow an investigative unit from the UN to look into crimes against Uyghur Muslims in Xinjiang.
According to The Times, a spokesperson for the Foreign Office would not reveal how Britain would vote in a secret ballot, but said: "As the foreign secretary has said, the international community will not turn a blind eye to egregious human rights violations and abuses in Xinjiang."
Join our new commenting forum
Join thought-provoking conversations, follow other Independent readers and see their replies