Watch three badly behaved raccoons ransack an office in Russia
Animals are believed to have caused hundreds of dollars worth of damage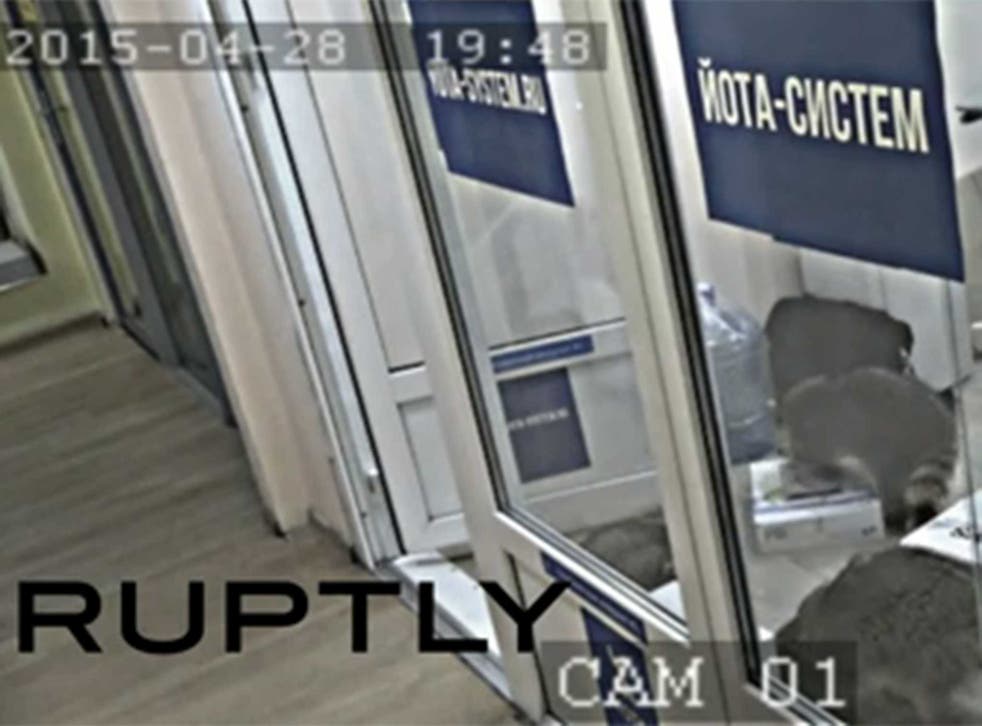 Three badly behaved raccoons have broken into a top Russian software company and caused hundreds of dollars' worth of damage.
The three animals are believed to have entered Yota-System's Moscow offices after their trainer arrived to purchase some new software he needed.
After the three animals were left alone, they quickly escaped and began exploring the office and ripping open boxes.
Growing bored with that amusement, one of the animals leaves the office and investigates further down the corridor. Meanwhile, his two friends continue ransacking the office.
All of the damage was captured on CCTV and the Russian company is believed to be seeking compensation from the trainer for the damage - amounting to roughly $850 - caused to its premises.
It remains unclear how – or when – the misbehaviour animals were eventually discovered and rounded up.
Register for free to continue reading
Registration is a free and easy way to support our truly independent journalism
By registering, you will also enjoy limited access to Premium articles, exclusive newsletters, commenting, and virtual events with our leading journalists
Already have an account? sign in
Register for free to continue reading
Registration is a free and easy way to support our truly independent journalism
By registering, you will also enjoy limited access to Premium articles, exclusive newsletters, commenting, and virtual events with our leading journalists
Already have an account? sign in
Join our new commenting forum
Join thought-provoking conversations, follow other Independent readers and see their replies