We have six months to save the world, says leading economist
Three key meetings set for July, September and November represent 'our generation's best chance to get on track', says UN special adviser Jeffrey Sachs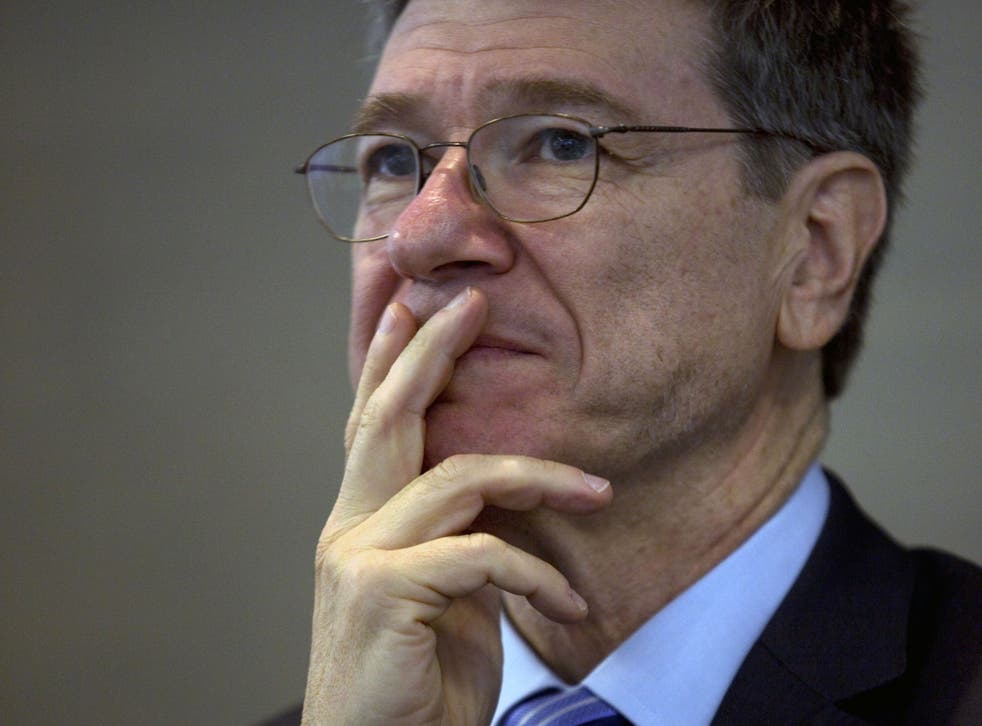 Decisions made by the world's governments at a series of meetings over the next six months will be crucial in safeguarding the future of the planet, one of the world's most respected economists has said.
Professor Jeffrey Sachs, the UN special adviser and director of The Earth Institute who is regarded as one of the world's leading experts on international development, told The Independent that three key meetings set for July, September and November represented "our generation's best chance to get on track".
The economist identified the Financing For Development meeting in Addis Ababa, the adoption of new Sustainable Development Goals in New York and the UN Climate Change Conference in Paris as vital in setting a global course of action to end poverty and protect the environment.
Pictures that show we are killing our planet

Show all 21
"We are now right at that moment," Professor Sachs said. "The time has finally arrived – we've been talking about these six months for many years but we're now here. This is certainly our generation's best chance to get on track. Such diplomatic opportunities only come around every decade or so, and here they are all aligned in six months. We need to be successful."
The economist was speaking from Stockholm in Sweden, where he has been taking part in this week's EAT Food Forum on nutrition, health and environmental sustainability. The former British Prime Minister Tony Blair was approached to speak at the conference, which aims to find solutions to world hunger, but organisers were allegedly put off by his £330,000 fee.
Professor Sachs is a special adviser to UN Secretary-General Ban Ki-moon on the Millennium Development Goals, a set of global anti-poverty targets set in the year 2000 that were supposed to be achieved by 2015. They are being replaced by the Sustainable Development Goals, which will aim to eradicate extreme poverty by 2030.
The economist said the new targets were not just about "poor places, but all places" and represented an attempt to find "a better way for all of us to live". Giving one example, he said the goals will aim to put pressure on governments in developed nations such as the UK to encourage their citizens to adopt healthier, more sustainable diets.
"I'm not the one to hand out a one-sentence piece of dietary advice, but I can recommend serious dietary guidelines by governments as a major tool for achieving the sustainable development goals. That's going to be a lot of work, because they don't have them right now, or they don't publicise them, or they're not very accurate," he said.
Steps that countries might take could include the introduction of punitive taxes on unhealthy foods, he added. "In certain cases you'd want to go to more than recommendations – you'd actually want to go down the regulatory route, or as we did with cigarettes a massive tax environment to put heavy taxation on dangerous products."
Professor Sachs also praised the British Government for maintaining its aid spending at a level of 0.7 per cent of gross national income, which he said had been a "noble" commitment especially during the recession. Large public demonstrations had helped focus politicians' minds, he suggested.
"The reason I think that the UK persevered is that civil society was very powerfully organised. You go back to Make Poverty History…people throughout Britain were out on the streets marching. This made the politicians take notice. It's a great tribute to the people of the UK," he said.
Register for free to continue reading
Registration is a free and easy way to support our truly independent journalism
By registering, you will also enjoy limited access to Premium articles, exclusive newsletters, commenting, and virtual events with our leading journalists
Already have an account? sign in
Register for free to continue reading
Registration is a free and easy way to support our truly independent journalism
By registering, you will also enjoy limited access to Premium articles, exclusive newsletters, commenting, and virtual events with our leading journalists
Already have an account? sign in
Join our new commenting forum
Join thought-provoking conversations, follow other Independent readers and see their replies