Words of warning: Goebbels' love letters reveal tyrant in the making
Anti-Semitic poems and essays written by future Nazi propaganda chief to go on sale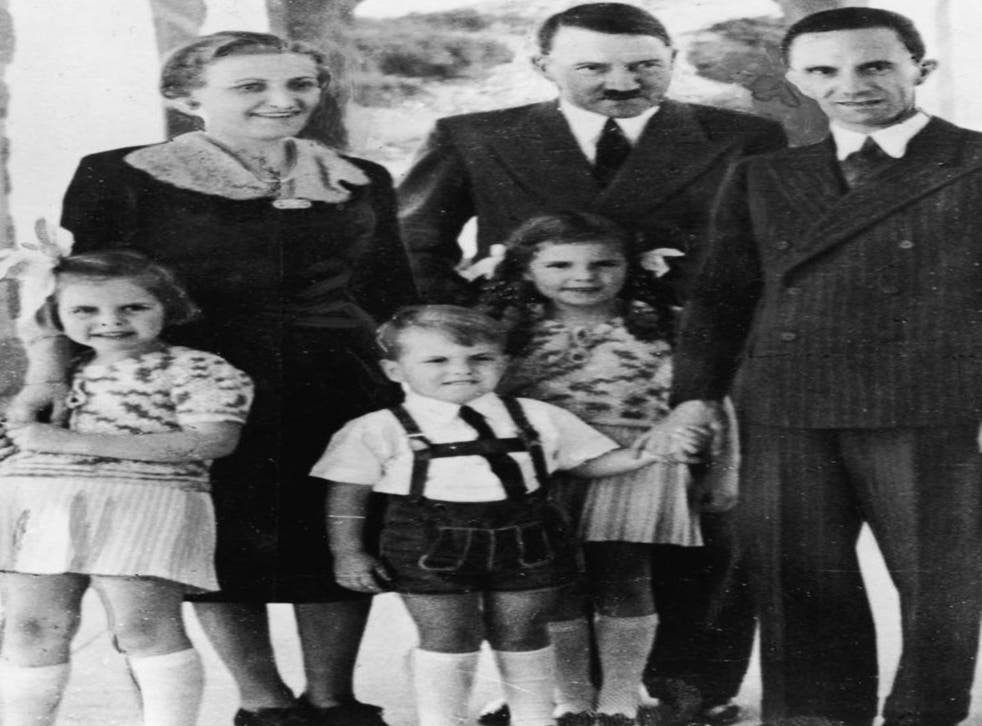 Adolf Hitler's infamous propaganda chief, Joseph Goebbels, displayed anti-Semitic, self-centred and controlling behaviour as a young man in thousands of love letters, school papers and other documents which are due to be sold at a controversial auction on Thursday.
The extensive collection spans the period from Goebbels' childhood to shortly before he joined the Nazi party in 1924. It contains correspondence with girlfriends, including more than 100 letters he exchanged with Anka Stalhern, the girl reputed to be the first love of his life.
"It sums up the formative years of the No 2 man in the Third Reich," said Bill Panagopulos, whose company, Alexander Historical Auctions, will sell the collection in Stamford, Connecticut. "It shows how this rather simple, shy and lovestruck college student became radicalised."
The thousands of pages include Goebbels' college dissertation, his report cards and dozens of poems and school essays which may provide fresh insights into the mind of one of the most fanatical Nazis. Stalhern, a law student, ended her relationship with Goebbels in 1920. In his last letter to her that year, Goebbels wrote: "If I had you here with me I would grab you and force you to love me, if only for a moment – then I would kill you."
The papers also contain details about Goebbels' relationship with Else Janke, a young sports teacher from his home town of Rheydt, in North Rhine-Westphalia, whom he met in the early 1920s. In 1922, Janke revealed to Goebbels that she was half-Jewish. "She told me her roots. Since then her charms have been destroyed for me," Goebbels wrote in his diaries.
In what is seen as early evidence of his egotistical behaviour, several of Goebbels' writings are completed with numerous personal signatures. Replying to a teacher who offered condolences after the death of Goebbels' sister, the man who would later call for "total war" writes that his loss is minor compared with the losses suffered by "Our Fatherland". "You really get a feel for what was going on in his head," said Mr Panagopulos.
Goebbels and his equally fanatical wife, Magda, killed their six children with cyanide tablets before killing themselves at Hitler's Berlin bunker, the day after the Nazi leader committed suicide.
The Goebbels collection is expected to fetch more than $200,000 and is being sold on behalf of an unnamed Swiss company which obtained the documents after they had changed hands several times.
But the impending sale has invoked criticism from a Holocaust survivors group which has accused the auction house of making profits from Nazi memorabilia. It noted that Alexander Historical Auctions had last year auctioned off the journals of the Nazi death camp doctor Josef Mengele and said the Goebbels papers could be used to lionise the Nazi leader.
Menachem Rosensaft, of the American Gathering of Jewish Holocaust Survivors, said the collection should be made available to historians in an archive instead. "I leave it to others to determine the morality of it all," he said. However, Mr Panagopulos said that neo-Nazis were not interested in such material and that most of the documents had been made available to historians before being put up for auction. He said because his father's home town had been destroyed by the Nazis during the German occupation of Greece during World War II, his morals "should not be questioned".
'The ram': Goebbels' sexual appetite
Goebbels's legendary promiscuity earned him the nickname "The Ram". "Eros awoke" he wrote in a diary in 1912 when he was just 16. He was overcome with a desire for "mature women" – in this case it was the stepmother of one of his school friends.
By the time he was 21 he boasted about simultaneously seducing two sisters called Liesl and Agnes. In 1930 he met his future wife, the Hitler worshipper Magda Quandt.
He fathered six children with her while continuing dalliances with other women. The most famous was his affair with the Czech actress Lida Baarova. Hitler, who was furious about his propaganda chief liaising with an "inferior Slav", forced him to end the affair.
Join our new commenting forum
Join thought-provoking conversations, follow other Independent readers and see their replies