World War One flying ace the Red Baron 'was shot down from the ground' not by another plane
Ian Johnston
Monday 19 October 2015 00:48 Comments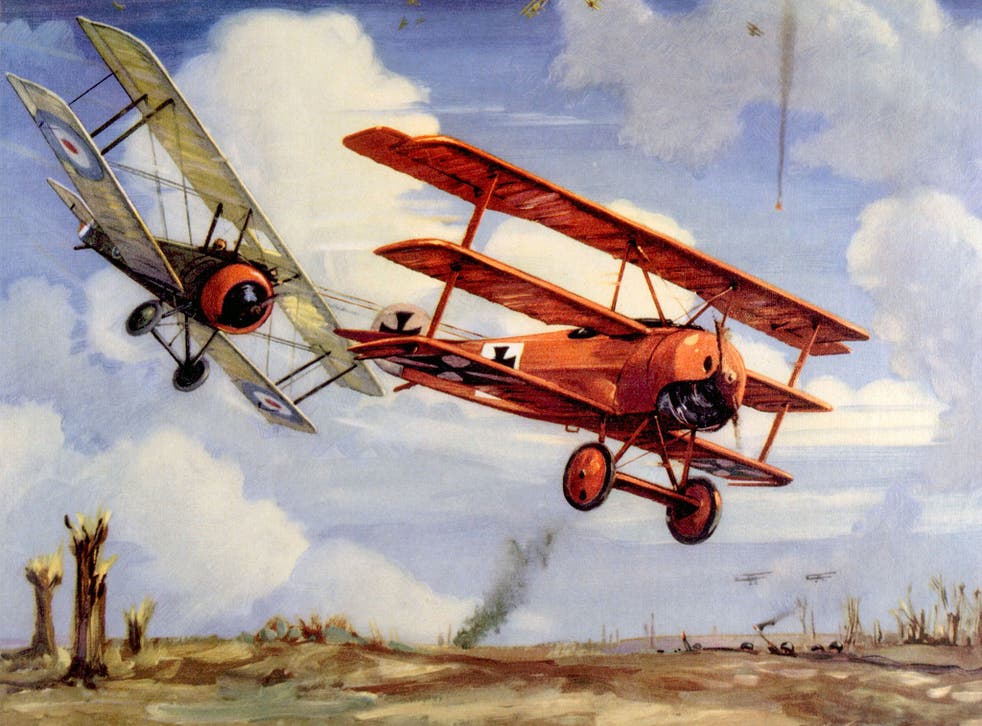 The German World War One flying ace known as the Red Baron was shot down from the ground rather than by another plane, according to a witness account to be sold at auction.
Captain Roy Brown, a Canadian pilot, was officially credited by the RAF with downing the famous red triplane flown by Baron Manfred von Richthofen in April 1918.
The German flyer shot down 80 Allied planes and was one of the most celebrated pilots of the war. He was a national hero in his country and, when he was buried, a wreath sent by an Allied squadron was inscribed "To Our Gallant and Worthy Foe".
In a statement, Lieutenant Donald Fraser, an intelligence officer with the 11th Australian Infantry Brigade, wrote that a machine gunner on the ground, Sergeant Cedric Popkin, also an Australian, had opened fire on Baron von Richthofen's plane, the Daily Mirror reported.
It says that after this the plane's flight appeared "wobby and irregular".
"I congratulated Sergeant Popkin on his successful shoot but afterwards found out that two AA Lewis Guns … had also fired at this plane when it was directly over my head," Lt Fraser wrote.
"(They) probably assisted in sealing the fate of this airman as he apparently flew right into their lines of fire.
"However, I am strongly of opinion that he was first hit by Sergeant Popkin's shooting as he was unsteady from the moment of that first burst of fire."
The statement and photographs taken by Lt Fraser of the wreckage of the plane are to be sold at Bonhams auction house in New York on Wednesday.
Aviation historian Tom Lamb told the Mirror: "Trench warfare in World War One was terrible and dire and claimed thousands of lives. Nobody wanted to read or know about that after four years of it.
"Then along came this dashing pilot of the air and he was a bit of a breath of fresh air, even though he was the enemy. He quickly gained a reputation as being a great pilot and a hero of Germany.
"All the Allies tried to get him. At one stage the British formed a squadron to specially to hunt down Richthofen and offered large rewards and an automatic Victoria Cross to any Allied pilot who shot him down.
"There has been a lot of controversy as to who did indeed shoot him down and this document is a fairly strong piece of evidence to support the case of Cedric Popkin. But in the scheme of things, does it really matter who shot him down?"
Register for free to continue reading
Registration is a free and easy way to support our truly independent journalism
By registering, you will also enjoy limited access to Premium articles, exclusive newsletters, commenting, and virtual events with our leading journalists
Already have an account? sign in
Register for free to continue reading
Registration is a free and easy way to support our truly independent journalism
By registering, you will also enjoy limited access to Premium articles, exclusive newsletters, commenting, and virtual events with our leading journalists
Already have an account? sign in
Join our new commenting forum
Join thought-provoking conversations, follow other Independent readers and see their replies