World Water Day: What happens when you don't have clean water
We all know how hard it can be for people to access safe water in many parts of the world, but what are the actual consequences for those affected?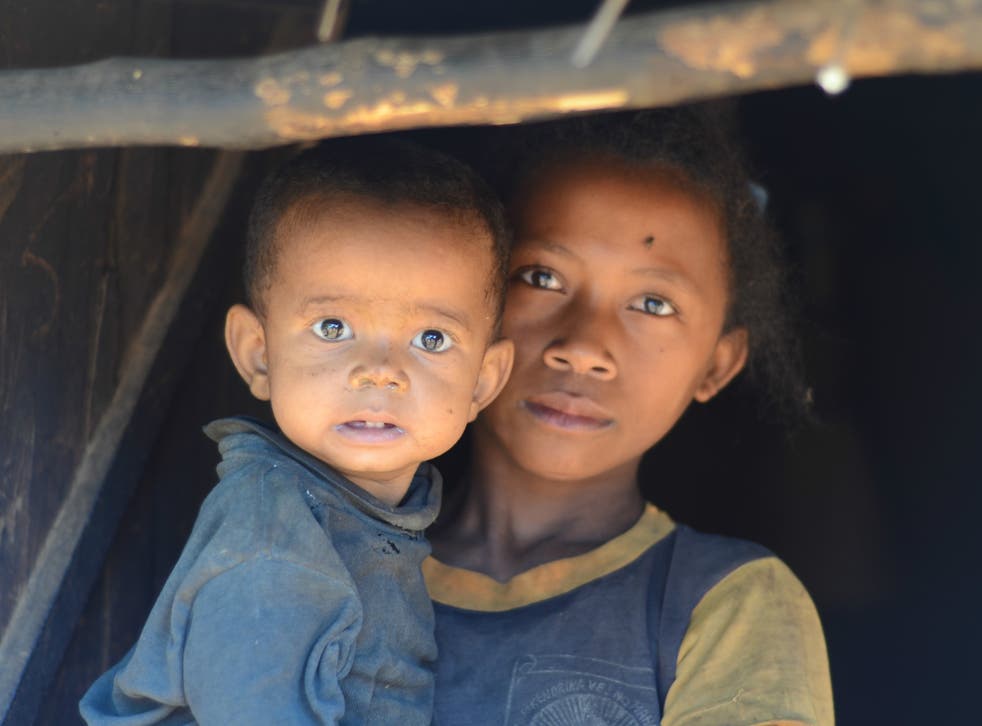 Some 650 million people in the world do not have access to clean drinking water. Add that to the more than 2.3 billion without sanitation, and you have a health crisis that every year claims the lives of 315,000 children under five from diarrheal diseases.
World Water Day is a time to reflect upon the impact this has, from the moment a child is born until they are grown, with a family of their own. It is also a time to imagine a world where everyone, everywhere has access to water, and redouble efforts to achieve this.
Everyone knows how hard it is for many people around the world to access safe water. But what many people don't realise is the profound effect this can have on people's lives, and the myriad of ways it can cause them tragedy and suffering. Here are some of the consequences when you don't have access to clean, drinkable water:
1. You can't keep your newborn child safe from infection
An estimated one in five newborns who die in their first month of life are lost to sepsis or infection – which can often be prevented with safe water and rigorous hygiene practices. New mothers are also at high risk of infection if they deliver their babies in unhygienic conditions. An estimated 42 per cent of hospitals in Sub-Saharan Africa don't have access to water – imagine giving birth in one of these.
2. Many children don't reach 5 years old
There are three major killers of children under five: malaria, pneumonia and diarrhoea. And more than half of all diarrheal illnesses can be prevented with safe water, good sanitation and good hygiene, including handwashing with soap. That's 315,000 children that could be saved, each year.
3. Your body can become permanently stunted and damaged
If children survive those first five years growing up without safe water, it's likely their future potential has still been damaged. Some 50 per cent of malnutrition is linked to chronic infection caused by dirty water and poor sanitation — meaning it doesn't matter what nutrients go in, because the child's damaged tummy can no longer absorb them. In countries like Madagascar as many of half of all children are stunted, their growth and cognitive development affected irreversibly. Some 48 per cent of the country's people do not have access to water and 88 per cent are without basic toilets.
4. Menstruating can force you to lose your education
The long walks to fetch water often fall to women and children, and this has an impact on children's schooling. It's hard to keep up with your studies if you're always late because you had to carry a 25-litre jerrycan an hour's walk home first. For girls who have started their menstrual periods, it becomes even harder to continue their studies if schools don't have private spaces with water and toilets to care for themselves. As a result, they're more likely to fall behind and drop out, making early marriage more likely.
5. Without clean water, the cycle of poverty cannot be broken
Boys and girls who grow up in this kind of poverty are likely to remain trapped in that cycle — without the basics of water and sanitation, they'll continue the drudgery of long dangerous walks for water, the ill health which keeps them from working as adults, and have children who will fall into the same pattern.
Fleur Anderson is Global Head of Campaigns at Water Aid UK
Join our new commenting forum
Join thought-provoking conversations, follow other Independent readers and see their replies