The world this week: Bob Dylan and The Beatles release their first albums
Libby Stanford trawls the archives for the key events and notable deaths from this week in history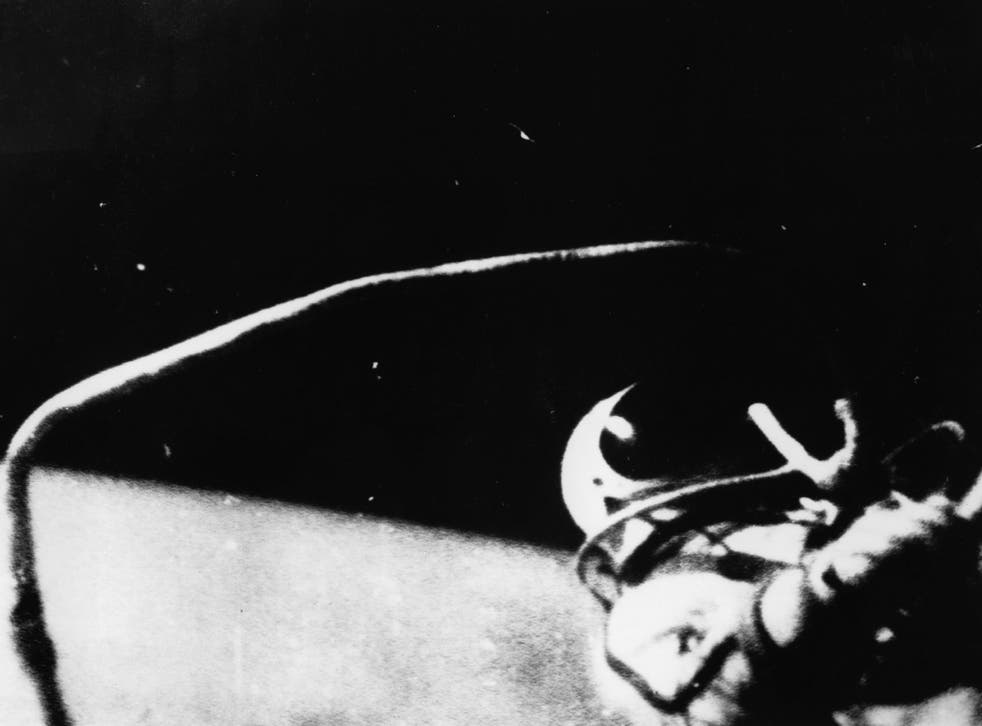 The world this week...
18 March
In 1892, Canada's Lord Stanley of Preston awarded the first Stanley Cup to the best amateur ice hockey team in Canada. The coveted prize now goes to the top team in the professional National Hockey League, which covers the US and Canada.
Algeria gained independence from France in 1962 when the Evian Accords were signed, ending the Algerian war.
Russian cosmonaut Alexei Leonov carried out the first spacewalk in 1965 – and nearly died after the lack of atmospheric pressure caused his suit to inflate like a balloon, causing him immense difficulty fitting back in the airlock.
East Germany held its only free parliamentary elections in 1990.
Deaths: Edward the Martyr, 978, English king; Jacques de Molay, 1314, Frankish knight and last Grand Master of the Knights Templar; Robert Walpole, 1745, first de facto UK prime minister; George I of Greece, 1913; Eleftherios Venizelos, 1936, former prime minister of Greece.
19 March
In 1895, the Lumiere brothers released the first motion picture, Workers Leaving the Lumiere Factory.
The first International Women's Day was celebrated in 1911. Today, the holiday is on 8 March.
Adolf Hitler issued the Nero Decree on this day in 1945, ordering the destruction of all industries in Germany in order to deny any accusations by advancing Allies. Germany was defeated in the Second World War before it could be officially executed.
Bob Dylan released his eponymous first album in 1962.
Deaths: Ibn Khaldun, 1406, Tunisian historian; Lloyd L Gaines, 1939, American activist; John DeLorean, 2005, founder of DeLorean Motor Company; Arthur C Clarke, 2008, English author; Fred Phelps, 2014, American pastor.
20 March
Harriet Beecher Stowe published her influential anti-slavery novel Uncle Tom's Cabin in 1852.
John Lennon married Yoko Ono in 1969. The couple honeymooned in Amsterdam with a Bed-In for Peace for a whole week.
Twelve people died and thousands were wounded in a Japanese terrorist attack in 1995. Aum Shinrikyo, a religious cult, had members place containers of sarin on five underground trains.
The best of The Independent's photography

Show all 48
The Iraq War began in 2003, when the United States invaded with the help of the UK, Australia and Poland.
Deaths: William Murray, 1793, Scottish judge; Apollon Maykov, 1897, Russian poet; George Curzon, 1925, English politician; Juliana of the Netherlands, 2004.
21 March
The world's first rock'n'roll concert took place in Cleveland, Ohio, in 1952. DJ Alan Freed played just one song before it was closed down due to overcrowding.
Police opened fire on a crowd of 5,000 protesting apartheid in South Africa. The Sharpeville Massacre left 69 people dead and 180 seriously wounded.
Jack Dorsey sent the first tweet in 2006. Today, there are more than 350,000 tweets per minute.
Deaths: Thomas Cranmer, 1556, English archbishop of Canterbury; Guadalupe Victoria, 1843, first president of Mexico; Klaus Dinger, 2008, German guitarist and songwriter; Chinua Achebe, 2013, Nigerian author, poet and academic.
22 March
In 1945, the Arab League was founded to promote political, economic and cultural collaboration among member states. It included 21 African, Asian and Middle Eastern countries.
Charles Hard Townes and Arthur Leonard patented the laser in 1960.
The Beatles released their first album in 1963, Please Please Me – which included hit single "Love Me Do".
Deaths: Stephen Decatur, 1820, American navy hero; Johan Wolfgang von Goethe, 1832, German writer and scientist; William Hanna, 2001, US animator of shows such as Tom and Jerry; Jade Goody, 2009, English reality TV star, nurse and author; Abismo Negro, 2009, Mexican wrestler.
23 March
The Enabling Act of 1933 granted Adolf Hitler dictatorial powers in Germany.
Pakistan became the world's first Islamic republic in 1956.
James Cameron's film Titanic tied for most Oscar wins in 1998. The film won 11 Oscars, including Best Picture.
Deaths: Bhagat Singh, 1931, Indian activist; Friedrich Hayek, 1992, Austrian and English economist and Nobel Prize laureate; Elizabeth Taylor, 2011, English and American actress; Lee Kuan Yew, 2015, first prime minister of Singapore.
24 March
Robert Koch discovered the bacteria responsible for tuberculosis in 1882.
Russian physicist Aleksandr Popov successfully transmitted sounds via radio for the first time in 1896. He chose to spell out "Heinrich Hertz" in morse code, the German physicist who first conclusively proved the existence of electromagnetic waves.
An unmanned Nasa spacecraft, Ranger 9, crashed into the moon in 1965. The picture-gathering mission was successful and millions of people saw photos of the moon for the first time on their televisions in a live broadcast.
Nato bombed Yugoslavia in 1999 without a UN mandate during the Kosovo War. It was the first time Nato attacked a sovereign country.
Deaths: Elizabeth I of England, 1603; Henry Wadsworth Longfellow, 1882, American poet; Jules Verne, 1905, French author; Alexander Alekhine, 1946, Russian chess player; Bernard Montgomery,1976, English army officer.
Support free-thinking journalism and attend Independent events
Join our new commenting forum
Join thought-provoking conversations, follow other Independent readers and see their replies