The 20 most dangerous countries in the world
The World Economic Forum released its annual ranking of the safest and least safe countries. Here are the spots you should avoid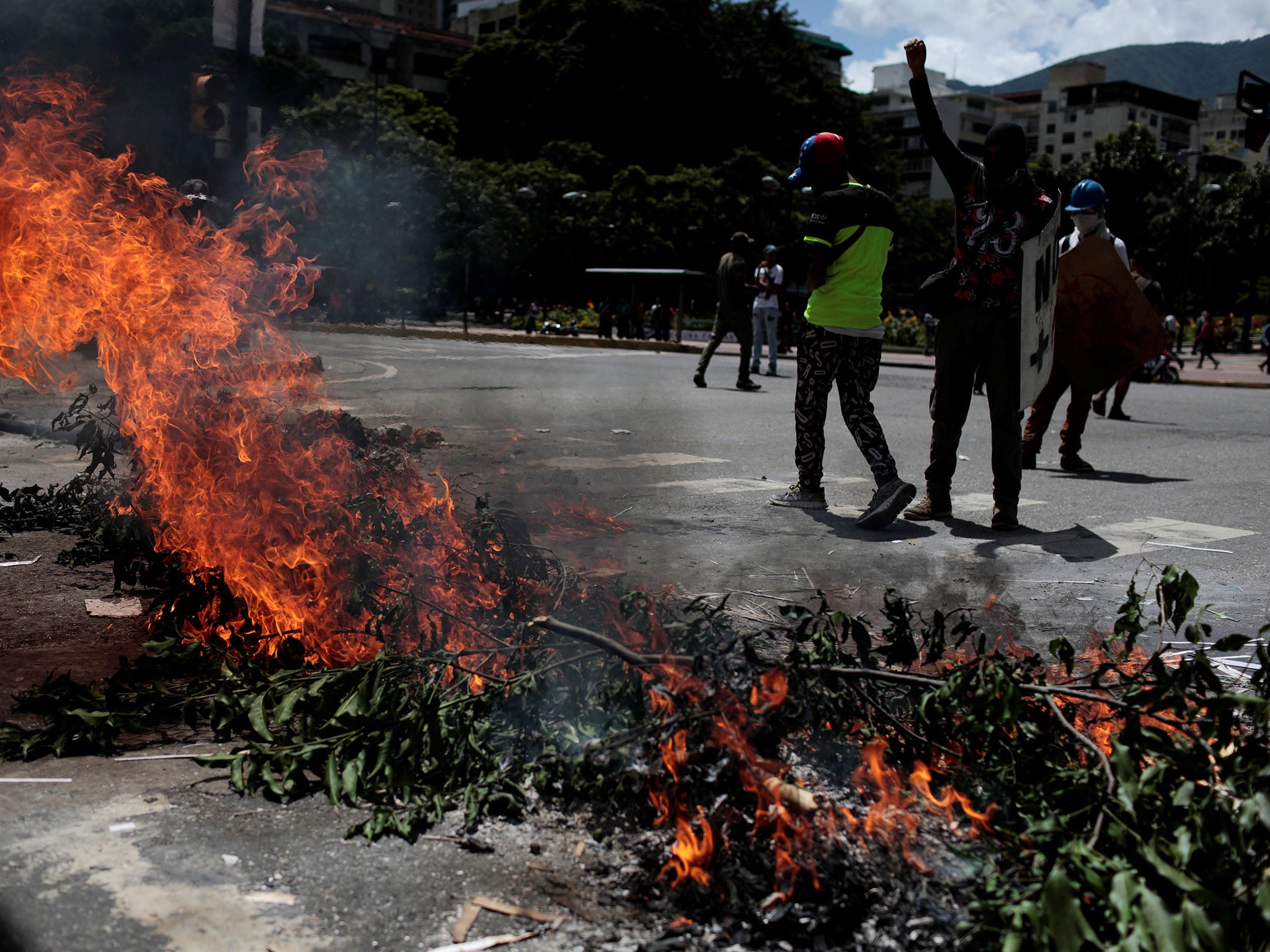 Some countries are better suited for tourists than others.
The World Economic Forum recently released their Travel and Tourism Competitiveness Report, which analyzes the state of the travel and tourism sectors in 136 countries around the globe.
As a part of this report, the WEF ranks the safety of each of those countries. To come up with this ranking, the forum "measures the extent to which a country exposes tourists and businesses to security risks mainly related to serious harm to people (violence and terrorism)." The ranking does not take petty crime into account.
We rounded up the 20 most dangerous countries from the report, based on safety and security.
Keep reading to see which countries you might want to avoid.
20. Democratic Republic of the Congo
The Congolese armed forces, as well as other armed groups and bandits, are active in many parts of the country, and they are pretty violent. Because the Congolese military is in operation throughout the country, travellers are likely to come across troops, armoured vehicles, and attack helicopters.
19. Thailand​
The provinces of Yala, Pattani, Narathiwat, and Songkhla — all of which are in southern Thailand — are the most dangerous in the country. In the last 13 years, more than 6,500 deaths have occurred in these areas due to violence. There's also a martial law in effect in the region.
18. Jamaica​
While there are currently no travel advisories for Jamaica, violent crime and shootings are still rampant in some parts of the country, like Kingston and Montego Bay. Even guests staying in resorts can be affected.
17. South Africa
High crime rates in South Africa have led many locals to hire private security guards to protect them. Rape and murder occur frequently, especially in the more remote townships and settlements.
16. Guatemala
Guatemala's border with Mexico is one of the most dangerous parts of the country because of frequent drug and alien smuggling. The country also had the fifth highest homicide rate in Latin America and the Caribbean last year. Other common crimes include carjacking, armed robbery, and theft.
15. Chad
Isis, al-Qaeda, and Boko Haram are all active in Chad. In the past, attacks by these extremist groups have targeted not only civilians and security forces, but also foreigners.
Border crossings can be dangerous too, due to minefields in those areas — specifically Chad's borders with Libya and Sudan.
14. Bangladesh​
Besides the threat of terrorist attacks, extreme weather also affects Bangladesh, putting the country at risk for a number of natural disasters. The Asian nation experiences tropical cyclones, flooding, and sometimes earthquakes.
13. Mali​
The risk for terrorist attacks is high in Mali's capital, Bamako, as well as other parts of northern and central Mali. Hotels and restaurants are often the targets for these attacks; in November of 2015, a number of people were taken hostage and killed at a Radisson Hotel in Bamako.
12. Lebanon​
Because multiple extremist groups are active in Lebanon, terrorist attack such as bombings happen frequently. It's also typical for protests and smaller disputes between neighbours or families to escalate and turn violent, causing harm to bystanders.
11. Philippines​
In addition to the recent shooting and fire at a Manila Casino, kidnappings are common throughout the Sulu Archipelago and the southern Sulu Sea. Foreigners are often the targets of these kidnappings.
10. Ukraine​
Fighting between Ukrainian armed forces and Russian-backed armed separatists is common in both the eastern and southeastern regions of the Ukraine, more specifically, the regions of Donetsk oblast, Luhansk oblast, and Crimea. Civilians continue to get caught up in the fighting.
9. Honduras​
Honduras is home to one of the world's highest murder rates. The department of Gracias a Dios in particular is plagued with crime and drug trafficking, and also lacks police or military presence.
Tegucigalpa, San Pedro Sula, and La Ceiba are other dangerous areas; 70% of US citizen homicides in the last seven years happened in these districts.
8. Kenya​
While many terrorist attacks occur outside of Nairobi, the threat of terrorism is still high in the city. Grenades, shootings, and stabbings are common forms of attacks.
7. Egypt​
Isis and other extremist groups pose serious threats to public venues throughout Egypt, including tourist sites. The groups have also been known to target various modes of transportation.
6. Venezuela
Shortages of basic goods such as water, food, medicine, and electricity have lead to much social unrest and crime throughout Venezuela. The country has one of the highest crime rates in the world; armed robbery, murder, kidnapping, and carjacking are all common forms of violence in much of the country. The US Department of State warns against travel to Venezuela.
5. Nigeria
Two extremist groups, Boko Haram, and Isis West Africa, are responsible for much of the violence that occurs in Nigeria, and commonly target heavily populated areas like churches, schools, restaurants, hotels, and entertainment venues.
The US Department of State says visitors "should be vigilant at public gatherings and locations frequented by foreigners," and to "Exercise extreme caution throughout the country due to the threat of indiscriminate violence."
4. Pakistan
Religious conflict has plagued Pakistan for years, and violence against certain religious groups is still common throughout the country.
Pakistan's government also greatly limits freedom of speech, and forbids foreigners access to numerous places throughout the country.
3. El Salvador​
Besides having one of the world's highest homicide levels, El Salvador is also known for its many gangs, which are known as maras. Gang violence includes everything from extortion to arms and drug trafficking.
2. Yemen
Rebel groups based in Yemen's capital, Sanaa, continue to both target and detain US citizens. Extremist groups such as al-Qaeda are also active in the country, and because of land mines and air strikes, much of Yemen's population lacks basic necessities like food, water, and medical assistance.
1. Colombia​
While Colombia isn't as dangerous as it once was — Medellin was named South America's best destination last year — visiting the country still poses quite a risk for foreign travellers.
BACRIM, armed gangs, are responsible for kidnappings, drug trafficking, and robberies that occur throughout the country, while acts of terrorism, like explosions, are common in many big cities like Bogota.
• These 10 'Game of Thrones' characters could come back in a big way
• How to see all the companies tracking you on Facebook — and block them
• The key to understanding Kim Jong-un's 'wild' temper
Read the original article on Business Insider UK. © 2017. Follow Business Insider UK on Twitter.
Join our commenting forum
Join thought-provoking conversations, follow other Independent readers and see their replies